Summer is officially here!  Rosé season is in full bloom, although truth be told, it's Rosé season for me pretty much year-round for me!  With that in mind, I'm cranking up my annual series of weekly "Drink Pink!" Rosé tastings.  It's my quest for the best Pink Porch Pounders! This week's rosé is the 2013 Dashe Cellars Grenache Rosé.
The Winery
Dashe Cellars, founded by Michael and Ann Dashe in 1996, is an urban winery located near Jack London Square in Oakland, CA. Michael Dashe is the Winemaker, and Anne Dashe is the General Manager. Between the two, they have 40-plus years experience in the wine business, including experience at some big-time wineries such as Ridge Vineyards, Far Niente, Chappellet, Schramsberg Wine Cellars in California; Château Lafite-Rothschild, Château La Dominique in France,and Cloudy Bay in New Zealand. The winery produces about 10,000 cases annually.
The Wine
Dashe used to refer to this wine as "Vin Gris", which is a French expression that translates literally as "grey wine", and traditionally refers to a wine made from red wine grapes, but with white winemaking practices.  But so many people called it rosé, that Dashe renamed it.  It's 100% Grenache.
Retail – $16; 13.7% alcohol; 222 cases produced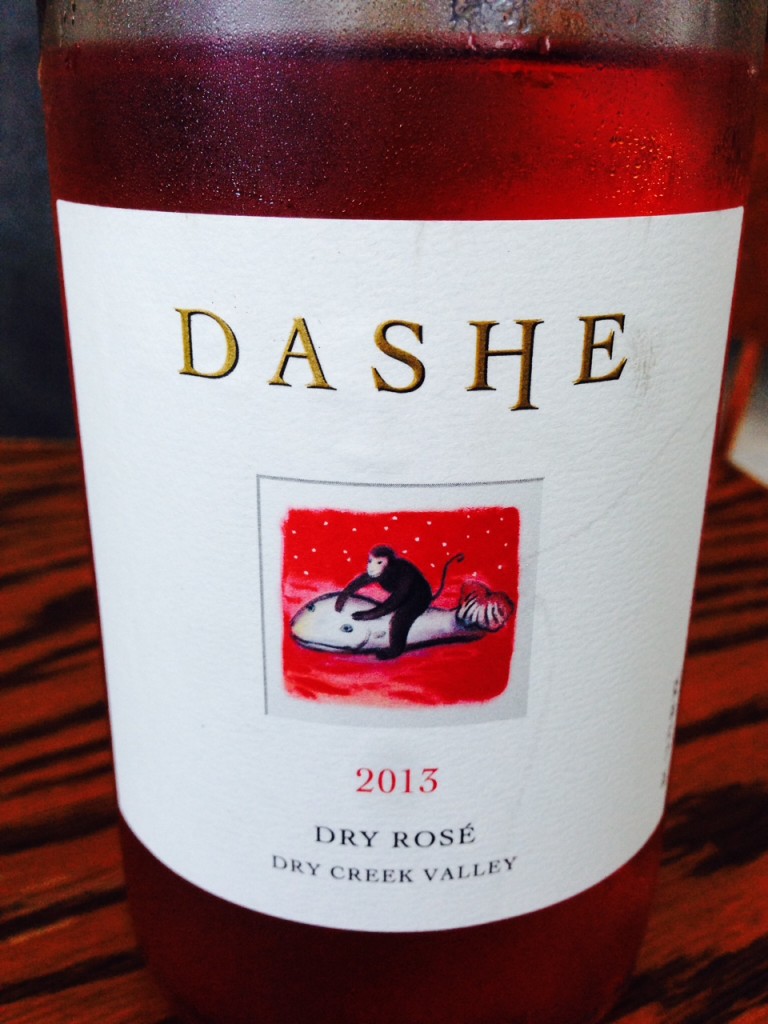 My tasting notes follow:
Red color with pleasing strawberry, sour cherry and hint of spice aromas. On the palate it approaches medium-bodied, and is dry with mouth-watering acidity and ripe strawberry, black cherry and peppery spice flavors. Medium finish.  >>Find this wine<<
Rating: B+:  This is a delightful, food friendly and pocket-friendly rosé!
Ratings Key:
(A+) – 95-100/Extraordinary
(A) – 92-95/Outstanding
(A-) – 89-91/Very Good to Outstanding
(B+) – 86-88/Very good
(B) – 80-85/Good
(C) – 70-79/Bleh
(D) – 50-69/#Fail
__________________________________________________________________
Martin Redmond is a Financial Executive by day, and a certified wine geek with latent foodie tendencies the rest of the time. In addition to the wine lifestyle and food he enjoys family, fitness and traveling. He likes to get thoughts of wine off his mind by sharing experiences on his ENOFYLZ Wine blog, which features wine reviews, wine country travel, and wine and food pairings.