Last fall, my wife and I spent 17 glorious days in Spain.  It was the trip of a lifetime. Our itinerary included Barcelona, San Sebastian (amazing food), Madrid, Toledo, Sevilla, and Granada (The Alhambra is a must – simply awesome!).  Of course, being the winos, we also squeezed in some time in La Rioja.  Our trip to Rioja was facilitated by Bodegas y Viñedos del Contino ("Contino") Winemaker Jesús de Madrazo Mateo, and his wife Maria Alvarez, CEO of Fine Wines Connection.

I met Jesus last year at a tasting of " "C.V.N.E." (Compañía Vinícola del Norte de España) and Contino (click here for details of one of the most amazing tasting I've EVER been too!) at K&L Wine Merchants in Redwood City.  I mentioned to him that my wife and I were planning  a trip to Spain, and he was kind enough to extend an invitation to Contino.
He and Maria are most gracious hosts. They helped us with hotel (Los Augustinos in Haro – highly recommended!) and restaurant reservations (the fabulous Rekondo in San Sebastian!), and made recommendations various restaurants, and bars. But the highlights of our time in Rioja was dinner at their home , and our visit to Contino.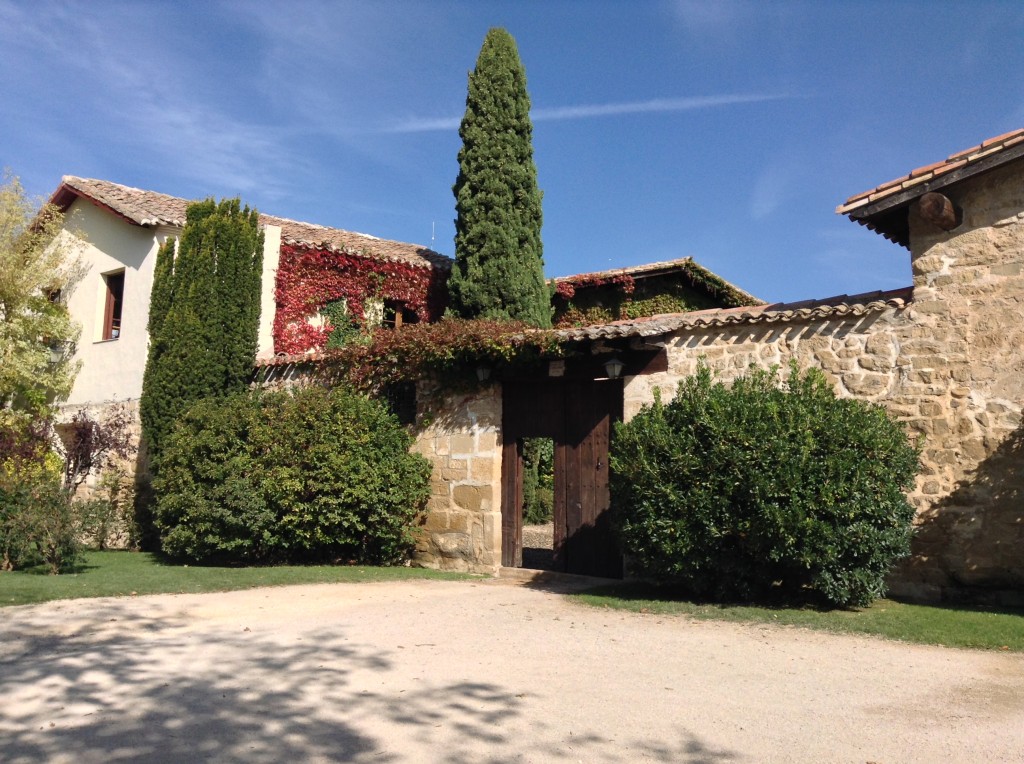 About Contino
Contino makes single-estate Riojas from their 62 hectares of vineyards located just outside the town of Laguardia in Rioja Alavesa.   It is owned 50/50 by CVNE and the Perez Villota family, and their wines are distributed by CVNE
The estate, situated on the northern bank of the river Ebro, includes a farmhouse that dates back 200 years alongside their state-of-the-art wine-making facility.  It is planted primarily to Tempranillo, but you'll also find some of the oldest vines of Graciano in Rioja on the estate,  along with limited amounts of other grapes such as Mazuela  and Garnacha.  Graciano is an indigenous Spanish grape variety used in the estate wines, and Contino also produces an excellent 100% bottling of Graciano.
In the times of the Reyes Catolicos (Ferdinand of Aragon and Elisabeth of Castille) the distinction of 'Contino' was conferred on each of the continuation of the Life Guards who protected the monarchs and their family. The Contino Pedro de Samaniego was rewarded with the estate of Laserna from which the Contino estate derives its name.The Contino labels show a figure of Saint Gregory, founder of the Benedictine monastic order and the patron saint of vine growers.
Jesús de Madrazo Mateo is a fifth-generation member of the Real de Asua family. They founded and still own a controlling share of CVNE.  His father, Jose Madrazo Real de Asua, who was on the CVNE board of directors and GM of Viña Real brand, conceived the idea of creating the first single estate Bodega in Rioja, and founded Contino in 1973.
Jesús studied viticulture at Madrid's prestigious University of Agriculture, and is an Agricultural Superior Engineer. He started training at CVNE in 1988, and took his first paid position in 1995 in the CVNE technical department as an assistant winemaker.  He's been the head winemaker for Contino since 1999.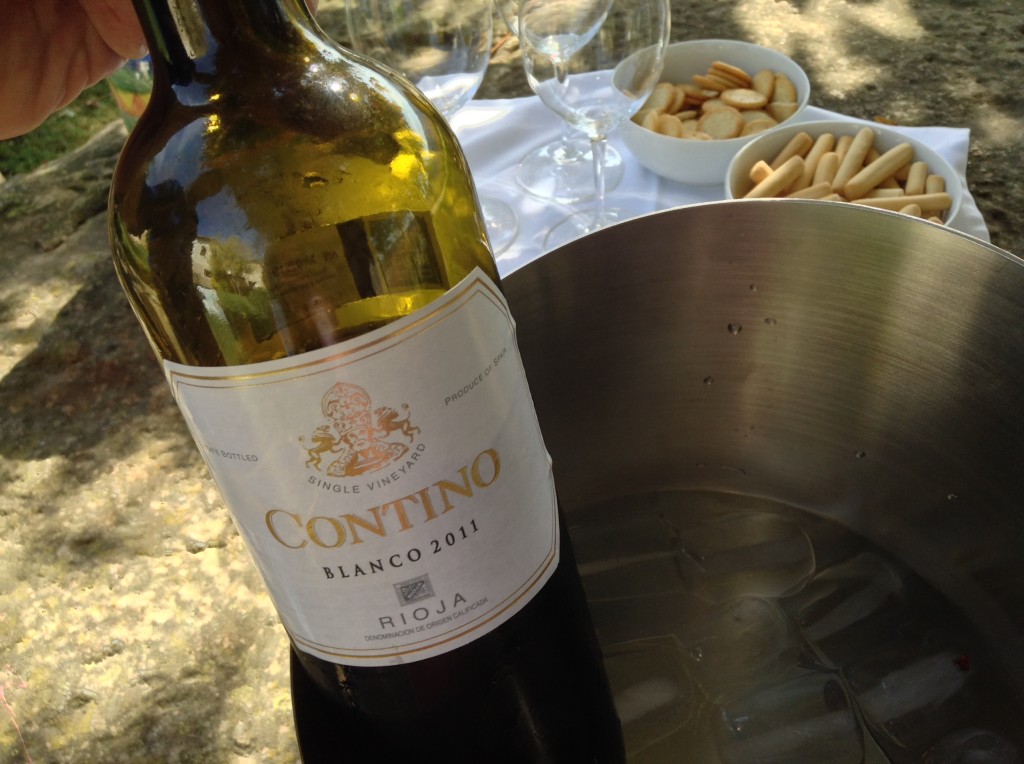 After Jesus gave us a very in-depth tour of the winery we settled in for tasting through five wines selected by Jesús….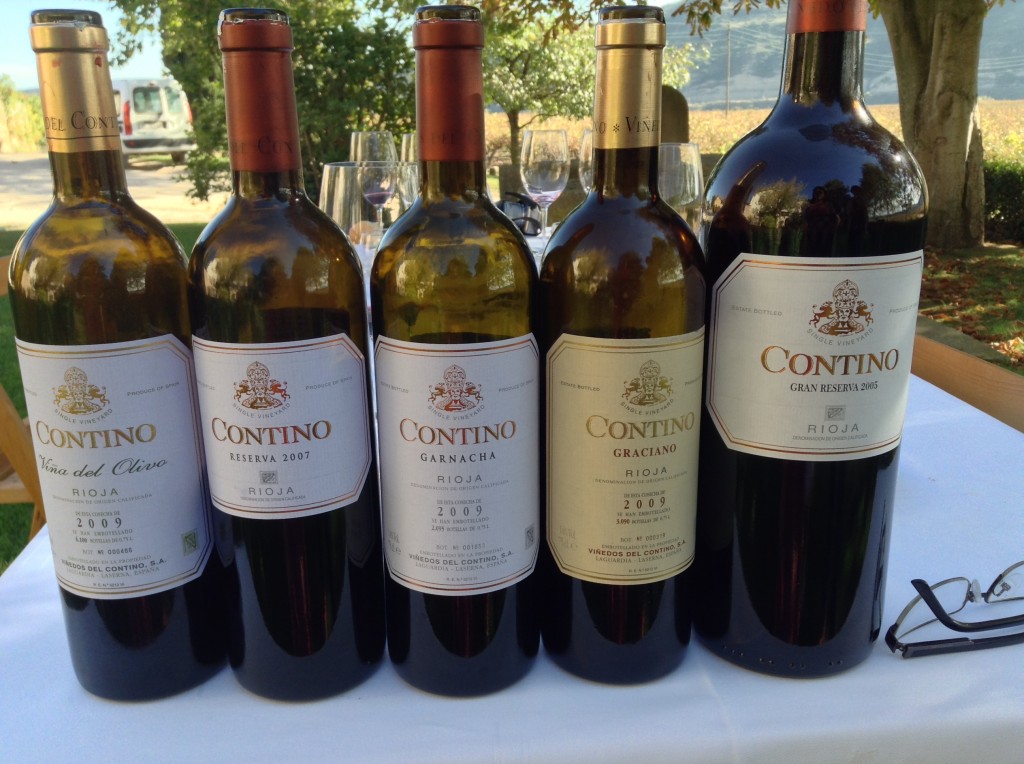 My tasting notes on the wines follow:
After tasting through the wines, we settled in for a splendid and most memorable al fresco Riojan lunch.
While Spanish cuisine varies tremendously across the different regions, they all have one thing in common: the use of fresh, local flavors with plenty of olive oil and garlic. And that's why I adore Spanish food!
Check out a few of my favorite things…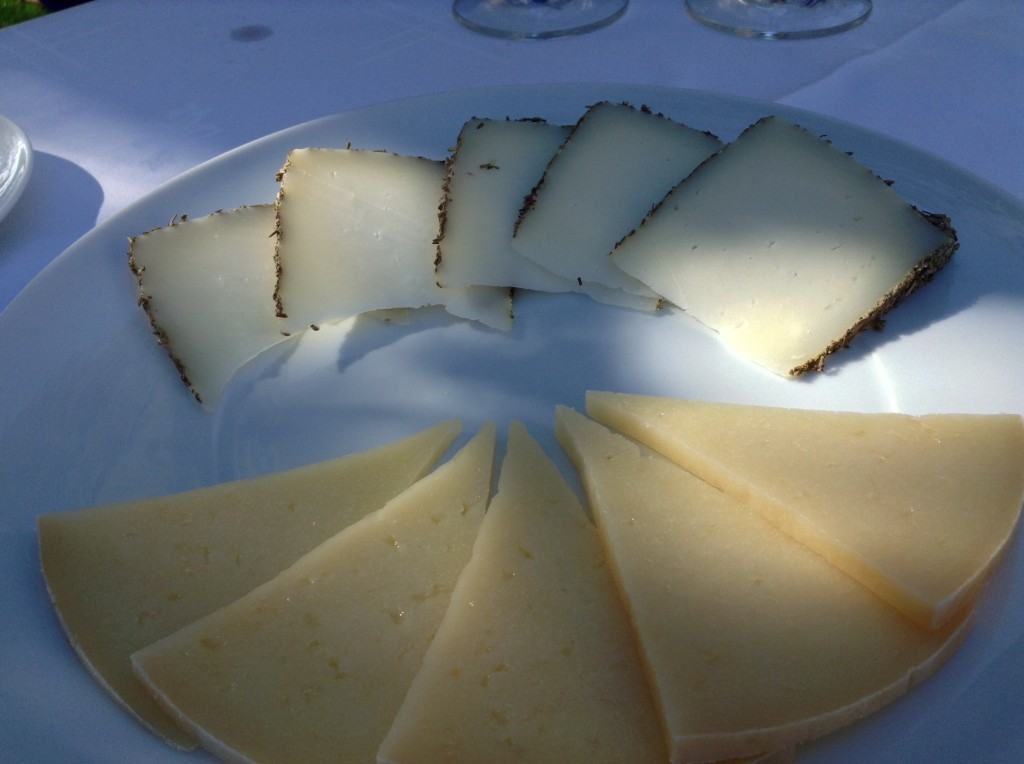 These stuffed peppers were to die for and paired wonderfully with the Contino Garnacha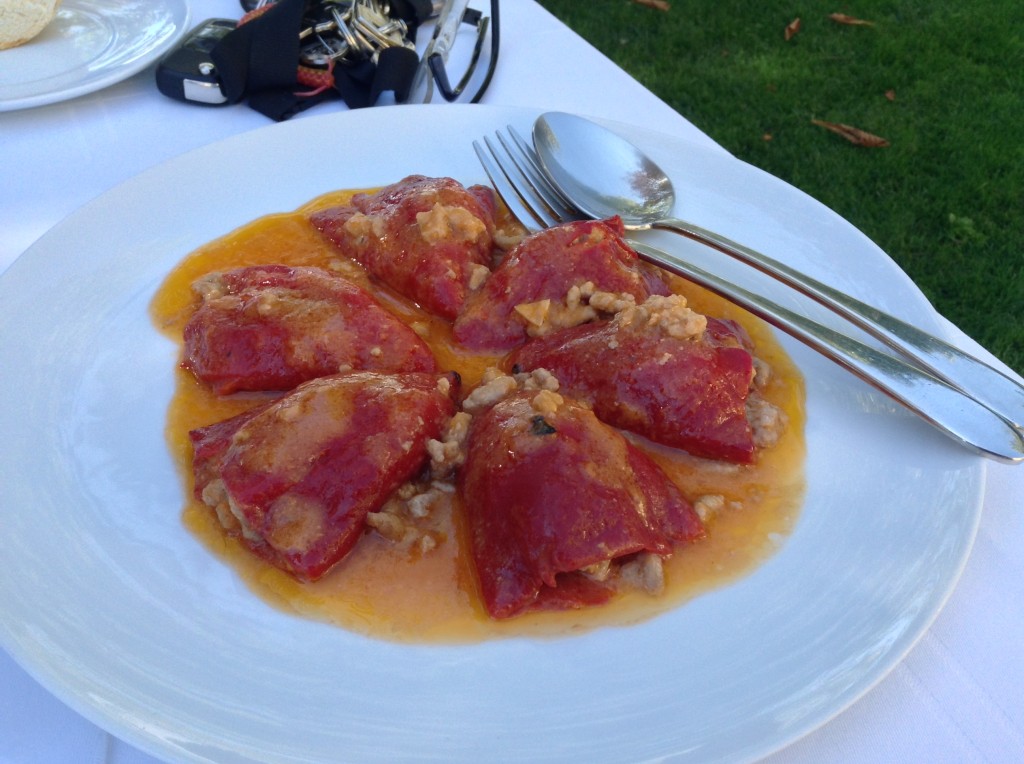 Another Rioja classic dish that is a match made in heaven  with Rioja is lamb chops grilled over vine cuttings.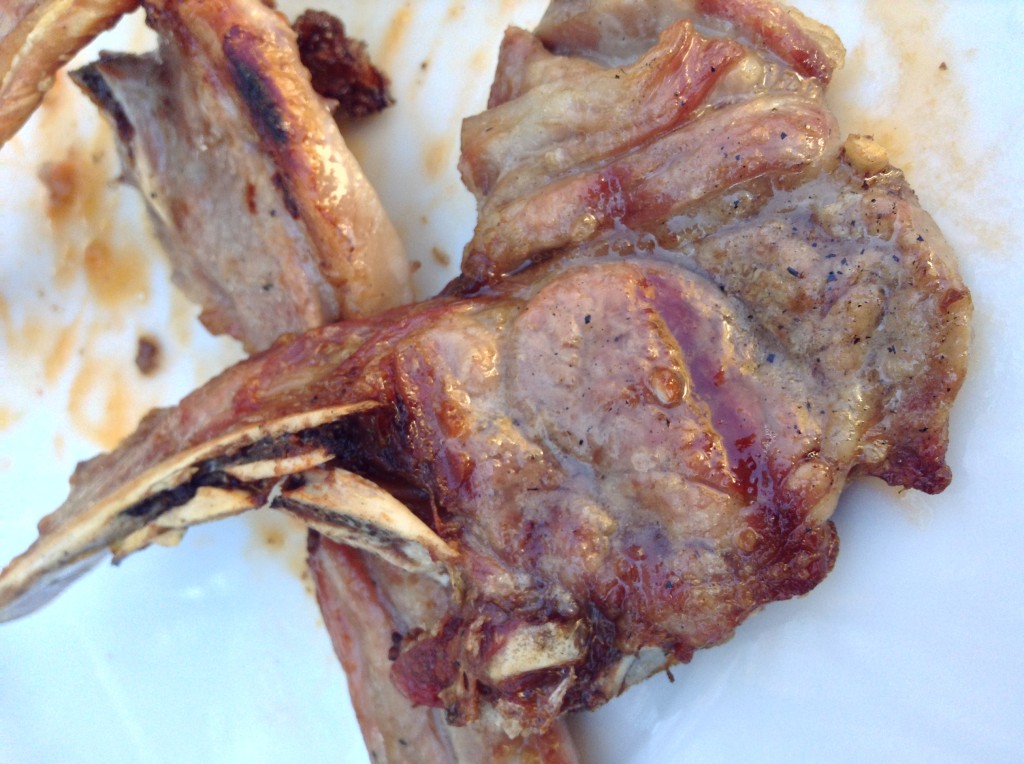 Put simply, our visit was an unforgettable vinous and gastronomic delight!
Related post you might like:
__________________________________________________________________
Martin Redmond is a Financial Executive by day, and a certified wine geek with latent foodie tendencies the rest of the time. In addition to the wine lifestyle and food he enjoys family, fitness and traveling. He likes to get thoughts of wine off his mind by sharing experiences on his ENOFYLZ Wine blog, which features wine reviews, wine country travel, and wine and food pairings.
Follow me on Twitter @martindredmond for all things wine, and since I'm a wino, with latent foodie tendencies, you'll also find food and wine pairings, and food related stuff! Become a fan and join ENOFYLZ Wine Blog on Facebook. Cheers!
This article is original to ENOFYLZ Wine Blog.com. Copyright 2014 ENOFYLZ Wine Blog. All rights reserved.