The best wine gift I ever received was (well other than wine;-) Karen MacNeil's "The Wine Bible". And one of the most fascinating chapters in the book for me, is the chapter on Sherry.  As I read about Sherry, learned how it's made, its myriad of styles, and it's affinity for food, I was fascinated and wanted learn and taste more (or more accurately taste and learn more).
Sherry is arguably Spain's greatest wine.  I like what Karen MacNeil states in The Wine Bible…
"But no matter what you call it, if there were justice in the wine cosmos which there is not, Sherry would be one of the world's best-loved and oft-sipped wines. As it stands, Sherry is the unsung hero of the great classic wines, is misunderstood, underappreciated, and wrongly cast as the libation of old ladies"
As it stands today, it's mostly a wine geek's (guilty as charged) wine.  Because of its oxidative aromas, and the almost saline flavors of some styles of Sherry, it can certainly be an acquired taste.
That was a couple of years ago.  Since then I've dabbled in Sherry –  a bottle here and there, a tasting or two, a few glasses with tapas in Spain. I've wanted to do more than dabble…so when I delighted to see Sherryfest™ coming to San Francisco.
At last, a chance to do more than dabble in Sherry!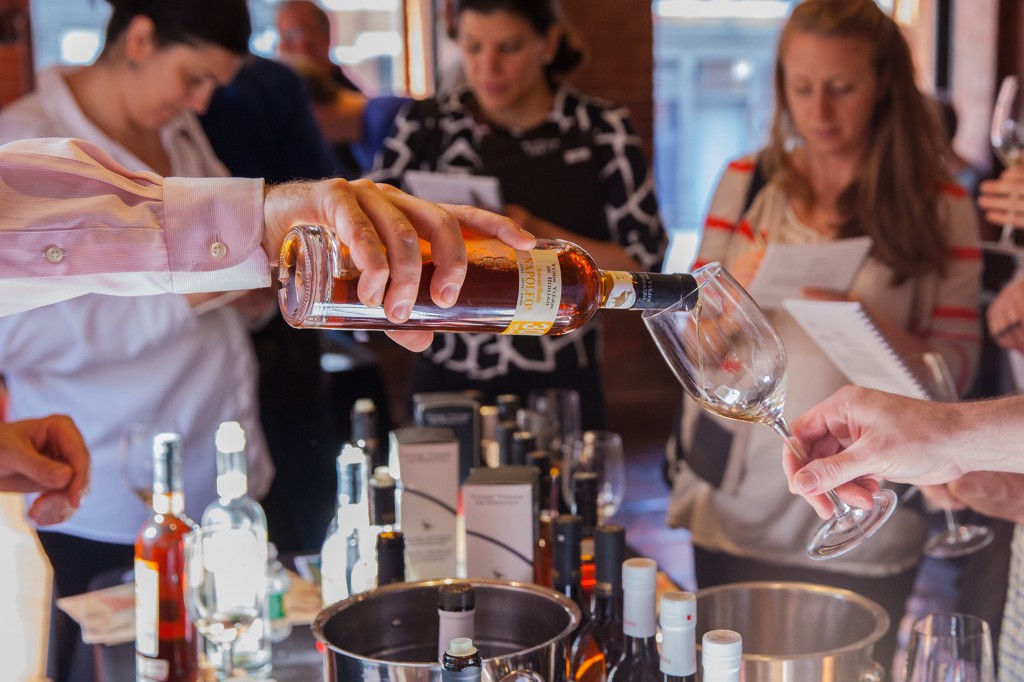 Sherryfest™ is one of the largest sherry events in the world, celebrating all aspects of this magnificent Spanish wine. Created by Peter Liem, author of Sherry, Manzanilla & Montilla, and Rosemary Gray, director of RS Productions NYC, Sherryfest was launched in 2012, featuring an array of tasting events, seminars and sherry dinners with bodega representatives.
The fifth edition of Sherryfest will be held in San Francisco from June 17-20, 2014, and will feature a variety of exciting events for both consumers and wine professionals. These events include producer hosted dinners on June 17, 18 & 19th; seminars on June 19 & 20; and a Grand Tasting on June 18. Grand Tasting registration is now open, and tickets for dinners and seminars are also available for purchase.
Time to get your Sherry on!
Sherryfest West – San Francisco
June 17-20, 2014
Grand Tasting – June 18th at the Bluxome Street Winery
Dinners and Seminars – June 17-20
Can't make it to Sherryfest?
Plan B could be to check out a the Sherry tastings at  K&LWine Merchants in honor of Sherryfest at their Redwood City and San Francisco locations on June 18th and 19th respectively.
Remember to maximize enjoyment and learning at public tastings:
Wear dark, comfortable clothes
Hydrate
Spit
Skip the perfume and cologne
Hope to see you at Sherryfest!
Related posts you might enjoy: