Last week, I attended the second "Seven % Solution tasting in San Francisco.  The event was organized by Bergamot Alley.   It's a unique event premised on the following: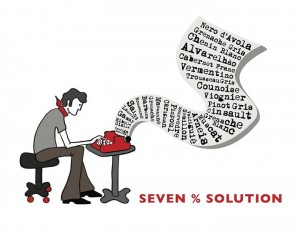 Roughly 93% of Northern California Vineyard acreage is planted to eight grape varieties. The remaining 7% of acreage is home to an impressive aggregation of lesser known varieties. A small but growing force of winemakers champion these grapes, tending terroir and making juice that is swiftly shifting the global perception of California winemaking. This tasting is a showcase of twenty-one outstanding Northern California wineries and their "Seven% Solutions.
It's an event I'd been looking forward to for a year because tickets for last year's inaugural event, which was held at Bergamot Alley in Healdsburg, were sold out in a heartbeat.  I lagged, I lost.  Not this year!
The participating vintners (new in 2014) included:*Arnot Roberts *Bedrock Wine Co. *Broc Cellars *Copain Wines *Dirty and Rowdy *Donkey and Goat *Edmunds Saint John *Forlorn Hope *Idlewild Wines *Jolie-Laide *Leo Steen *Lioco *Matthiasson *Nico Wines *RPM *Ryme Cellars *Stark Wine*The Scholium Project *Two Shepherds *Unti Vineyards *Wind Gap
When I saw the lineup it looked like a "To Do" list for me.  It includes many of the hottest small wineries in Northern California.  For a wine geek, such as myself, these are the wineries that are working with lesser known grapes, from interesting vineyards,  vinified in interesting ways, by passionate artisan producers.  Most it seems, are sold through mailing lists, so I you didn't get the memo early, it can be a challenge to actually buy most.
So while I was looking forward to trying wines made from grapes I'd not tried before, since I'd only tasted wines from a handful of the wineries previously, I was really looking forward to actually tasting wines from wineries for which I didn't get the memo!
The Event
The San Francisco event was held at the Folsom Street Foundry, a hip space, with an industrial chic vibe located in the SoMa neighborhood.  Upon arrival I stepped into the cozy bar/lounge entry area.  I was greeted warmly, and given one the best tasting booklet I've ever received.  It included all the key information that a taster would want to know, including winery names, and websites, plus an up to date accurate list of wines each producer was pouring.  I especially appreciated the compact size of the booklet.  It small enough to easily carry around to jot down notes. My only quibble is that would have been nice to see the retail price of each wine.
I picked up my glass and headed back to the spacious main room, which featured a larger bar, and plenty of cozy seating options.   As I stepped in the main room, I was put at ease by the dulcet sounds of a quartet that was playing…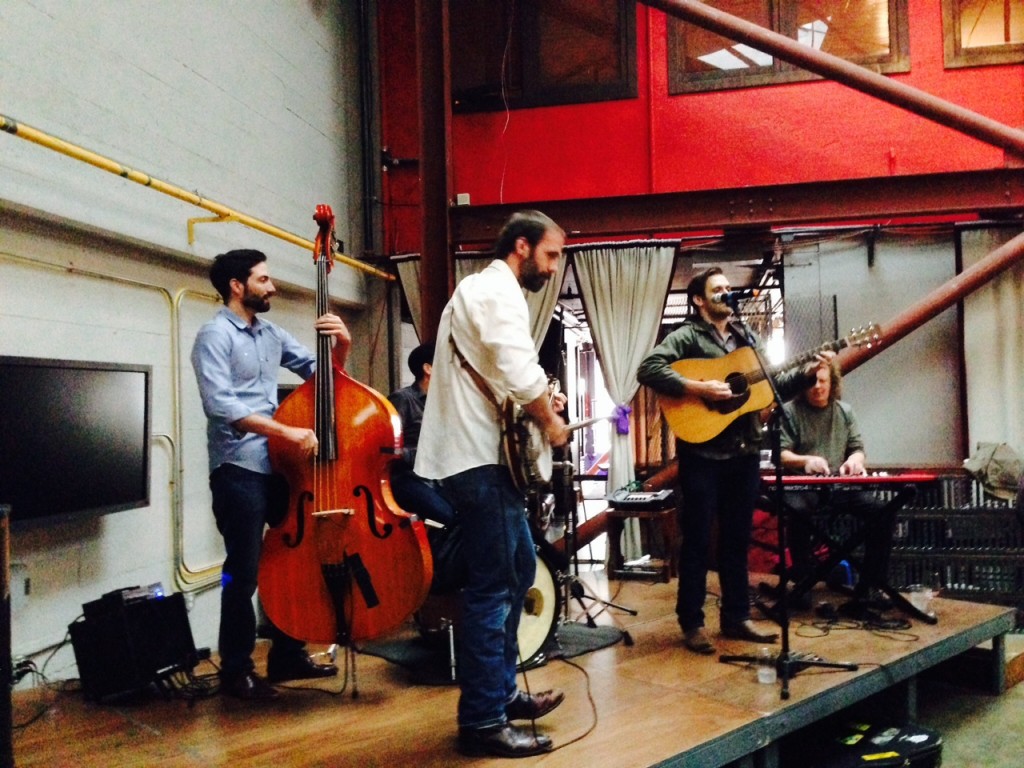 And much to my delight, the Merigan Sub Shop was in the house dishing some seriously delicious and wine-friendly subs.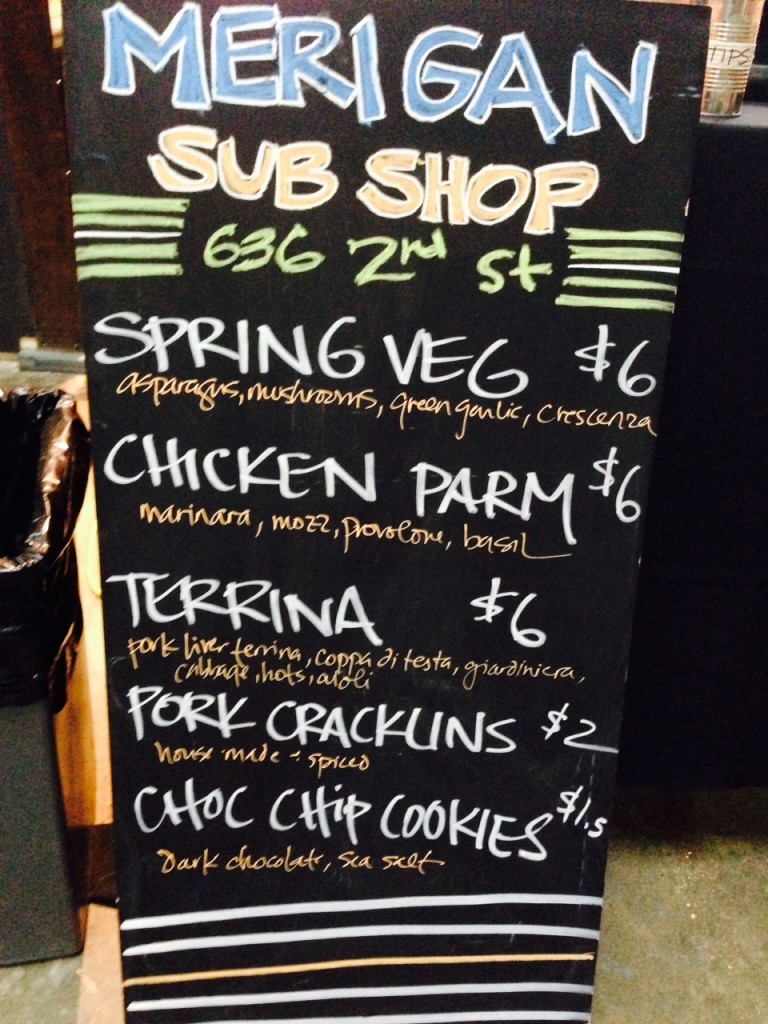 The Wines
By my count, there were about 75 wines available to taste, including 47 different grape varieties.  More whites, and rosé, than reds I'd say.  As advertised,  there were what I would characterize as "lesser" known grape varieties like Aglianico, Arneis, Carignane, Cinsault, Colombard, Counoise, Grenache Blanc, Petite Sirah, Picpoul, Sylvaner, and Vermentino, that I've experienced in my wine travels, to be had.  But there were also many what I'd deem, "obscure" grape varieties like Greco, Ribolla Gialla, Trincadeira, Trousseau, and Trousseau Gris that were new to me.
I tasted through the whites and rosés first, then circled back for the red wines.  I mostly skipped producers I've tried recently like such as Bedrock, Stark, Two Shepherds and Unti. Ultimately, I was able to taste all the wines I targeted.
My favorites were:
Favorite Reds
2012 Arnot Roberts Trousseau
2012 Bedrock Wine Co. Evangelho Heritage/ Carignan, Mourvèdre, Zinfandel, Mission, Palomino
2013 Broc Cellar Cassia/ Grenache Gris
2012 Donkey & Goat Prospector/ Mourvèdre, Grenache
2012 Donkey & Goat Five Thirteen/ Grenache, Mourvèdre, Syrah, Counoise, Cinsault
2011 Edmunds St. John Fenaughty Syrah
2012 Forlorn Hope Mil Amores/ Touriga Nacional, Trincadeira, Tinta Roriz, Tinta Cao
2012 Nico Wines Dolcetto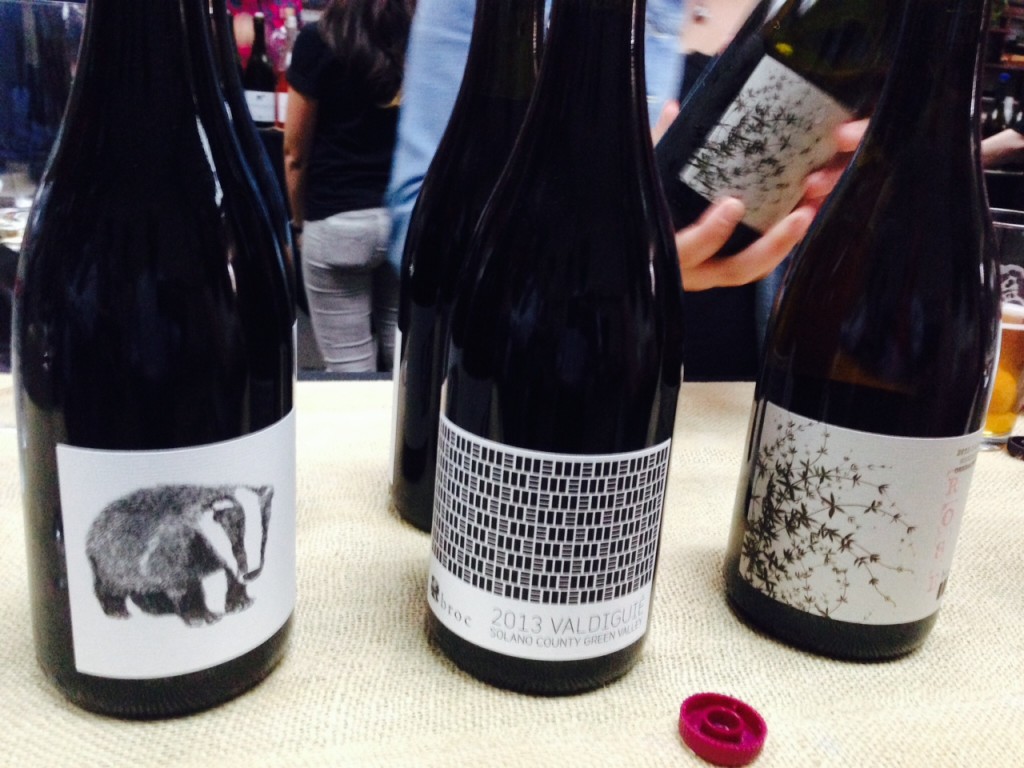 Favorite Whites and Rosé
2013 Bedrock Ode to Lulu Ancient Vine Rosé/ Carignan, Mourvèdre
2013 Dirty and Rowdy Sémillon
2013 Idlewild Arneis
2013 Idlewild Vin Gris/ Grenache
2013 Jolie-Laide Trousseau Gris, Fannuchi-Wood Road Vineyard
2013 Lioco Indica Rosé/ Carignan
2012 Matthiasson Ribolla Gialla
2013 Matthiasson Tendu/Vermentino
2010 The Scholium Project Rhododactylos/ Cinsault
2013 The Scholium Project VLV Reserve/ Verdelho
2013 The Scholium Project Gewürztraminer
2012 Two Shepherds Pastoral Blanc/ Roussanne, Marsanne, Viognier, Grenache Blanc
2013 Wind Gap Trousseau Gris, Fannuchi-Wood Road Vineyard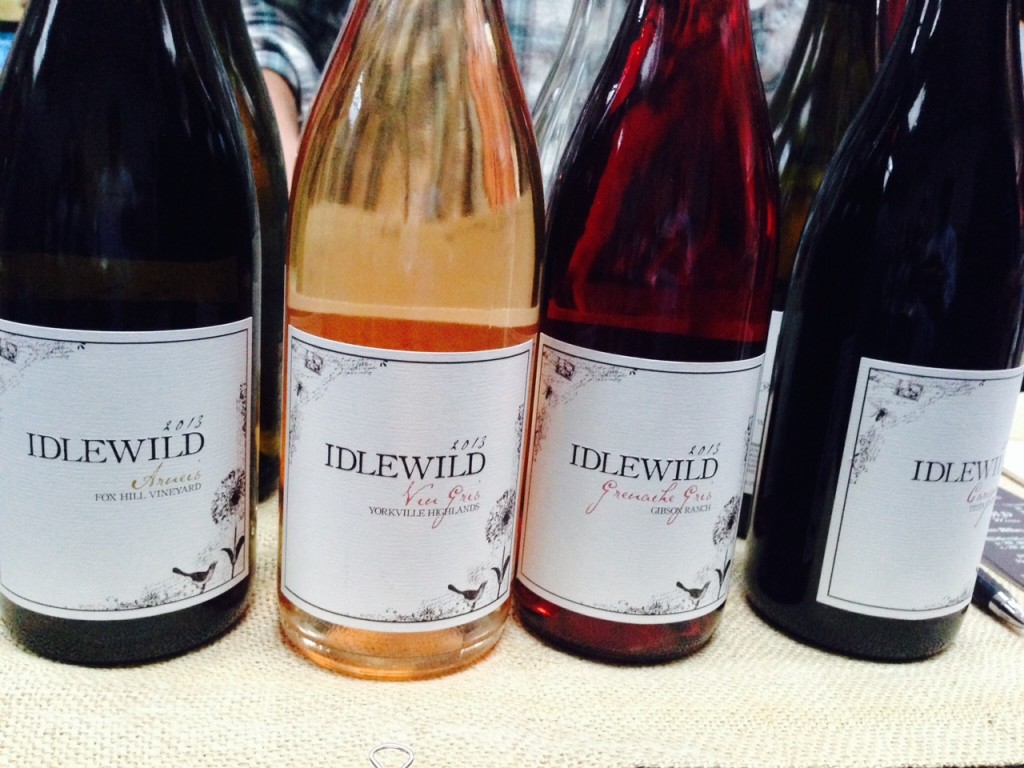 I'm a bit surprised that my favorites were so heavily weighted toward the white and rosé (despite the fact that there were more white and rosé than red wines) because typically like most wine lovers, I drink far more red than white wine.  Come to think of it, I probably drink more rosé than white too.  Generally speaking, I found the whites were more distinctive, had more personality, than the reds at this tasting.
I especially enjoyed the Trousseau, and Trousseau Gris wines I tasted.  It was interesting to note that the Trousseau Gris variety is so obscure that a single vineyard was the source for most, if not all the wines made from that variety at the tasting – for example, Trousseau Gris from Fanucchi Wood Road Vineyard.
The tasting was a splendid showcase not only for the lesser known grape varieties, but also for the innovative, passionate producers working with these grapes.  These producers deserve credit for taking the vinous road less traveled, and the concomitant commercial risks associated with working these intriguing and refreshingly different grapes.  And perhaps just as importantly, their use of innovative winemaking techniques, such as skin-fermenting whites, whole cluster fermentation, not filtering or fining their wines, and carbonic maceration.
Oh, and let's not forget THE most important thing – the wines were delicious! I found something to like from every producer.
Simply a phenomenal tasting! Bravo!
__________________________________________________________________
Martin Redmond is a Financial Executive by day, and a certified wine geek with latent foodie tendencies the rest of the time. In addition to the wine lifestyle and food he enjoys family, fitness and traveling. He likes to get thoughts of wine off his mind by sharing experiences on his ENOFYLZ Wine blog, which features wine reviews, wine country travel, and wine and food pairings.
Follow me on Twitter @martindredmond for all things wine, and since I'm a wino, with latent foodie tendencies, you'll also find food and wine pairings, and food related stuff! Become a fan and join ENOFYLZ Wine Blog on Facebook. Cheers!
This article is original to ENOFYLZ Wine Blog.com. Copyright 2014 ENOFYLZ Wine Blog. All rights reserved.