Castello di Amorosa is one of Napa Valley's top "destination" wineries.  What makes it unique is that it's both an authentic 13th Century castle and a winery.  The Castello (Castle in Italian) was the brainchild of Dario Sattui, a fourth generation winemaker.
Armed with his vault of medieval architectural renderings and another passionate dream, Sattui purchased a 171 acre vineyard property in Calistoga in 1993 and began construction of Castello di Amorosa Winery in 1994. Clearly, the success of V. Sattui Winery built the 121,000 square foot, 12th century style, authentic Tuscan castle winery. The Castello opened to the public in 2007(click here for complete history).
My wife and I last visited the property when we attended the annual Royal Hearts Gala – "An Elegant Evening of Opulence and Romance" this past Valentines Day. Put simply, the event exceeded our expectations.  The Castello is one of the few "destination" wineries I recommend to visitor to the Napa.  The tours are informative and fun, and the wines are worthy of your attention
I had a chance to sample three of their wines recently.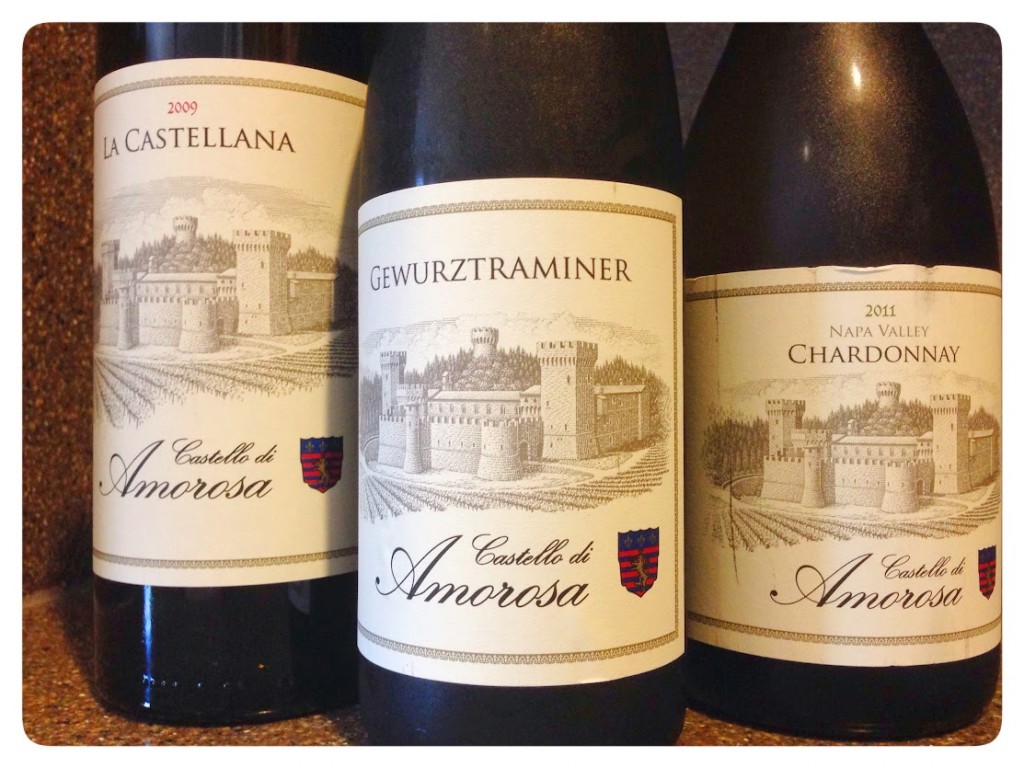 My tasting notes follow:
***
Wines provided as a samples for review.  Many thanks to Castello di Amorosa and Julie Ann Kodmur
Other Posts You Might Enjoy:
__________________________________________________________________
Martin Redmond is a Financial Executive by day, and a certified wine geek with latent foodie tendencies the rest of the time. In addition to the wine lifestyle and food he enjoys family, fitness and traveling. He likes to get thoughts of wine off his mind by sharing experiences on his ENOFYLZ Wine blog, which features wine reviews, wine country travel, and wine and food pairings.
Follow me on Twitter @martindredmond for all things wine, and since I'm a wino, with latent foodie tendencies, you'll also find food and wine pairings, and food related stuff! Become a fan and join ENOFYLZ Wine Blog on Facebook. Cheers!
This article is original to ENOFYLZ Wine Blog.com. Copyright 2014 ENOFYLZ Wine Blog. All rights reserved.