Lodi, the self-proclaimed "Zinfandel Capital of the World", is a region on the rise. It's been perceived as a region primarily known for producing "fruit bomb" style Zinfandel, and being a source of grapes used in producing value wines.
But Lodi is much more than that.  It's the home of thousands of acres of old vine Zinfandel vineyards that date back as far as the late 1800s.  These old vines produce smaller yields which results in wines of greater structure, concentration, and complexity.
Last night, I participated in an online tasting showcasing the unique characteristics and personalities of some of Lodi's old vine vineyards.  The project is known as Lodi Native™. 
Lodi Native™ is a collaborative project by six winegrowers of like mind, living and working in the Lodi American Viticultural Area – particularly Lodi's historic Mokelumne River sub-AVA.  Their mission:  to turn the spotlight on the region's heritage plantings – many of them dating back to the late 1800s – through sensible viticulture and minimalist winemaking practices, beginning with native yeast fermentation and use of no new oak.  The focus is on Zinfandel, but on the taste of vineyards rather than varietal character or brand.
Here's how it worked…
Six vineyards were featured.  Each of the six winemakers for these vineyards was responsible for his own wine produced from those vineyards, but also collaborated with the others to establish a winemaking protocol all would follow.  Each agreed to apply their "best efforts" while being willing to forego personal or brand style in order to achieve the project's mission.
The mission of the project is
To demonstrate to more sophisticated consumers, media,  (print and blogosphere) and gatekeepers (such as specialty retailers and sommeliers/restaurateurs) that distinguished, distinctly identifiable vineyards exist in Lodi, similar to other great wine regions of the world.
To encourage preservation and appreciation of old vine plantings – well as of Lodi's long tradition of grower/custodians – by focusing more attention on vineyard sites, vis-à-vis real and tangible sensory expressions in each bottling.
To build professional camaraderie, a culture of information sharing, and new challenges for Lodi's Zinfandel specialists.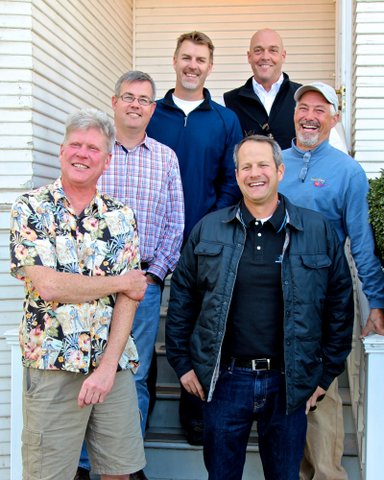 The mutually agreed upon wine-making protocols included the following:
100% Zinfandel from a single contiguous vineyard
Preference for established "old vine" plantings (i.e. pre-1962)
Native yeast fermentations for primary and malolactic fermentation
No use of oak chips, dust or similar amendments.
No acidification or de-acidification.
No new oak or use of innerstaves in aging process.
No tannin additions.
No use of Mega-Purple or other concentrate products.
No filtering or fining.
No must concentration, Flash Détente or similar extraction measures
Proposed cuvées are to be submitted by each producer for sensory evaluation and subsequent approval of entire group.
The project created a unique opportunity to truly let the personalities of these special old vine vineyards to shine through.  The use of the protocols essentially meant there would be no manipulation of the wine's color, flavor, tannin or alcohol levels. And the lack of new oak effectively took away most of the winemaker's spice rack. One of the winemakers described the process as "winemaking without a net".
Key decisions in the winemaking process were mostly around when to pick the grapes and how long to age before bottling.
The result was six wines produced from fruit which are elemental manifestations of the vineyard from which they were sourced.
The project showcased three vineyards from west side  of the  Mokelumne River  – Weget, Soucie, and Trulux, and three vineyards from the east side – Marian's Vineyard, Century Block, and Noma Ranch (Anyone else tempted to throw their hands up and holla "Eastside" or "Westside" right about now…or is it just me?;-)
Here's what the six bottles of wine look like.   It interesting to note that "Lodi Native" and the name of vineyard are more prominent than the winery.  So, even the design of the labels align with the project's mission of featuring the vineyard over the winery.
A limited number of six-bottle sets packaged in attractive commemorative wooden boxes are available from the Lodi Wine & Visitor Center for $180.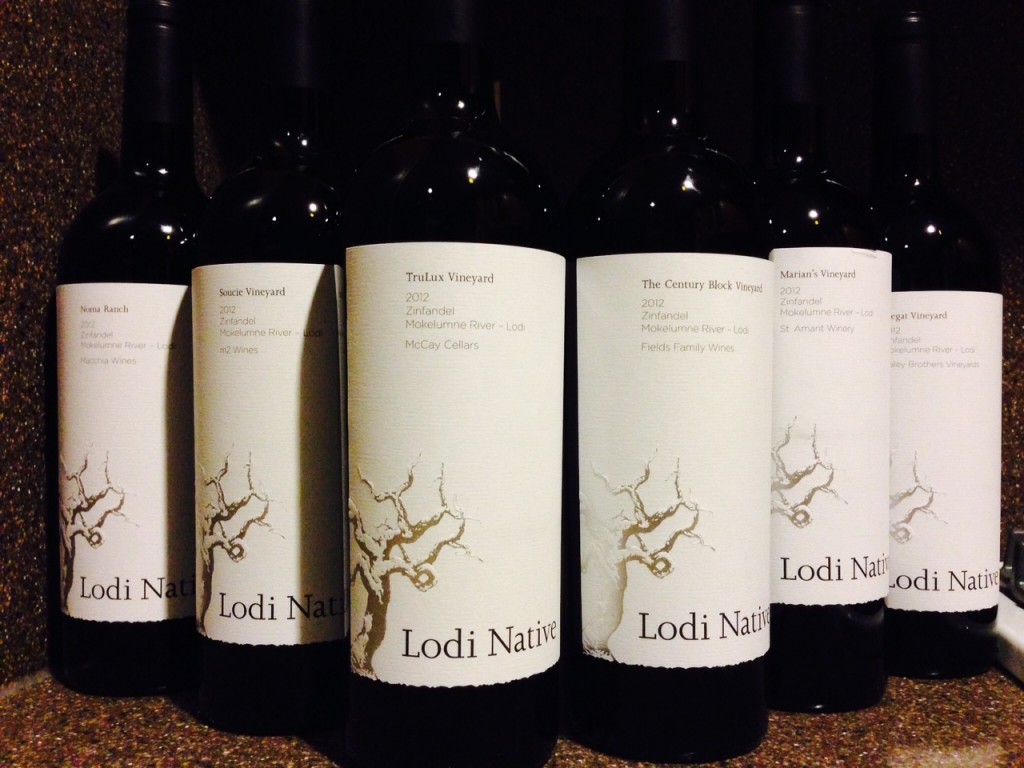 We tasted the wines in the order reflected in my tasting notes that follow:
2012 Lodi Native Zinfandel Wegat Vineyard –Dark ruby color with lifted fresh and dried cherry, boysenberry jam aromas accented with a bit of underbrush. On the palate, it's medium-bodied, fresh and focused with a pleasing grip of fine-grained tannins. It full of black cherry, boysenberry jam flavors accented with red currant and a bit of maple (not though) that come through on the back palate. Long finish. 14.9% alcohol. – (91pts)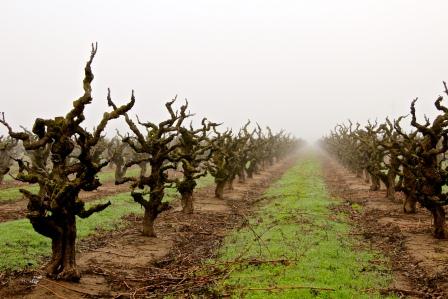 The Wegat Vineyard is a 21-acre planting of head trained vines, field budded on St. George rootstock by the Maley family in 1958. It is a quintessential "west side" Lodi vineyard.  The 2012 Lodi Native Wegat Vineyard Zinfandel was produced and bottled by Maley Brothers Vineyards for grower Todd Maley; by winemaker Chad Joseph.
2012 Lodi Native Zinfandel Soucie Vineyard – Ruby color with promising mixed berry (blackberry, raspberry and a touch of cranberry) pungent earth, and low-key sweet spice aromas. On the palate, it's medium bodied with medium-low acidity, and a bit of a grip from dusty tannins. It shows mixed berry, plum and spice flavors. Medium-long finish. 14.5% alcohol – (88pts)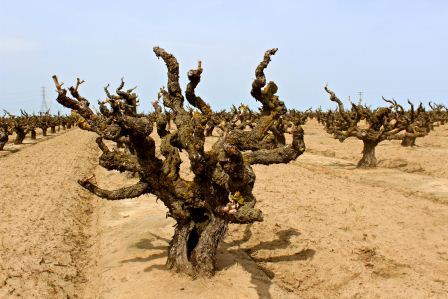 Fruit was sourced from the oldest block of Soucie Vineyard; planted in 1916 on the west side of the Mokelumne River AVA, and farmed by fifth generation Lodi native Kevin Soucie. The 2012 Lodi Native Soucie Vineyard Zinfandel was produced and bottled by m2 Wines by winemaker/owner Layne Montgomery.
2012 Lodi Native Zinfandel Trulux Vineyard – Medium ruby color with pleasing blackberry, plum, bramble and spice aromas. On the palate, it's medium bodied with medium+ acidity, dusty tannins and ample ripe blackberry, plum, and spice flavors with a hint of black currant on the back palate. Medium-long finish. 14.5% alcohol. – 89pts
TruLux is a west side Lodi – Mokelumne River AVA vineyard, originally planted in the 1940s on St. George rootstock. Winemaker; Michael McCay (McCay Cellars) Grower, Keith Watts
2012 Lodi Native Zinfandel Marian's Vineyard – Ruby color with moderately aromatic clay, mixed black and red fruit, soft spice and subdued earthy aromas. On the palate, it's light medium-bodied with medium acidity, and a pleasing smooth texture accented with fine tannins with bright blackberry, strawberry, and cacao with a hint of spice flavors. 14.7% alcohol – (87pts)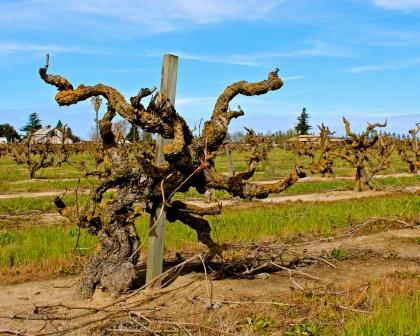 Marian's Vineyard is a revered 8.3-acre own-rooted east-side Mokelumne River AVA growth, located south of the town of Lodi. It was originally planted in 1901 by a branch of the Mettler family on present-day Mohr-Fry Ranch. Today it is farmed by father-and-son Jerry and Bruce Fry  The 2012 Lodi Native Marian's Vineyard Zinfandel was produced and bottled by St. Amant Winery; by winemaker/owner Stuart Spencer
2012 Lodi Native Zinfandel The Century Block Vineyard – Ruby color with black cherry, plum, boysenberry and a bit of bramble aromas. On the palate, it's light medium-bodied, with medium acidity, soft tannins and a silky texture, and soft tannins. It shows cherry, blackberry, plum and spice flavors with some red currant and a hint of maple coming though on the back palate. Long finish. 13.9% alcohol – (89pts)
The Century Block Vineyard is a 3-acre patch of own-rooted Zinfandel (typical of old vines in Lodi) planted in 1905 on the east side of Lodi's Mokelumne River AVA.  The 2012 Lodi Native The Century Block Vineyard Zinfandel is produced and bottled by Fields Family Vineyards & Winery by winemaker/co-owner Ryan Sherman.
2012 Lodi Native Zinfandel Noma Ranch – Darkest colored of the six. Nearly opaque violet ruby color with exuberant, fresh mixed dark berry, and soft spice aromas. On the palate it approaches full-bodied, with prominent acidity, and ripe boysenberry, cherry, red currant, subdued spice flavors underscored with a touch of minerality. Long finish. 15.0% alcohol – (90pts)
Noma Ranch, farmed by Leland Noma is a 15-acre vineyard with vines dating back to the early 1900s, located on the east side of Lodi's Mokelumne River AVA.  The 2012 Lodi Native Noma Ranch Zinfandel was produced and bottled by Macchia Wines; by owner/winemaker Tim Holdener
And what about that east side vs. west side thing?
The wines from the east side generally had a lighter feel and the tannins showed a bit more than the wines from the west.  The thing I noticed about the west side wine is that they had more of earthy aromas and seemed plumper.
Conclusions
Mission accomplished! These are six beautiful, yet markedly different wines that do truly reflect a sense of the special places from they grew up.  If I had to describe the wines as a group in one word (Okay…maybe three) it would be clean, elegant, and delightful!
One can not taste these wines without gaining an appreciation for both old vine Zinfandel and the single vineyard from which they came!
I'm already looking forward to the Lodi Native 2013 project!
Related posts you might enjoy:
__________________________________________________________________
Martin Redmond is a Financial Executive by day, and a certified wine geek with latent foodie tendencies the rest of the time. In addition to the wine lifestyle and food he enjoys family, fitness and traveling. He likes to get thoughts of wine off his mind by sharing experiences on his ENOFYLZ Wine blog, which features wine reviews, wine country travel, and wine and food pairings.
Follow me on Twitter @martindredmond for all things wine, and since I'm a wino, with latent foodie tendencies, you'll also find food and wine pairings, and food related stuff! Become a fan and join ENOFYLZ Wine Blog on Facebook. Cheers!
This article is original to ENOFYLZ Wine Blog.com. Copyright 2014 ENOFYLZ Wine Blog. All rights reserved.