Smith Madrone Vineyards and Winery, a family run, estate-bottled winery located in St. Helena, California was founded in 1971 by brothers Stuart and Charles Smith who are the Managing Partner/Vineyard Manager, and Winemaker respectively.  The name of the winery is a tribute to the Smith brothers and the predominant tree on the ranch. The Madrone is an evergreen with a red-brown trunk and branches.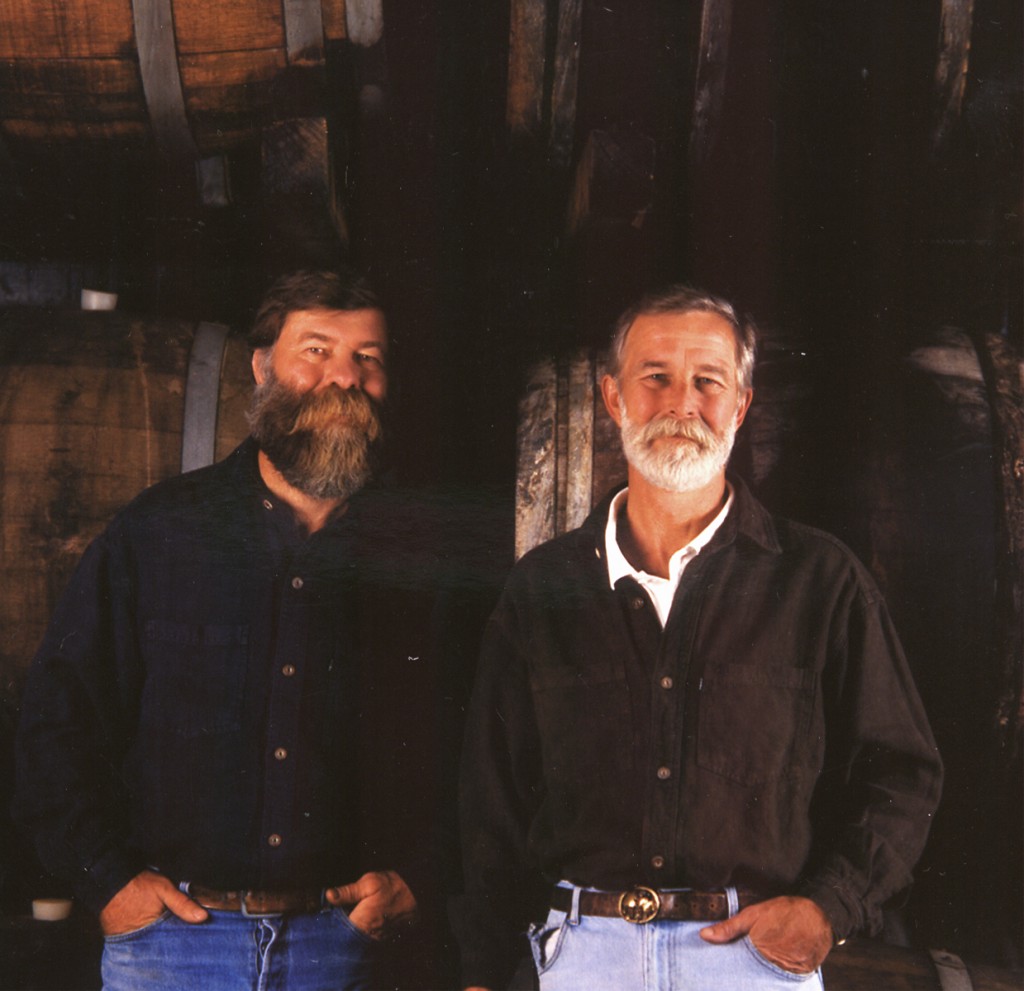 When the Smith brothers purchased the  200 acre ranch in 1971, it included a vineyard that had been planted over a century before.  But the forest had reclaimed much of the land. The brothers had to call in loggers to clear patches of land that would become vineyards.  There remain numerous historical sights on the ranch, as well as the huge array of natural beauty and wildlife.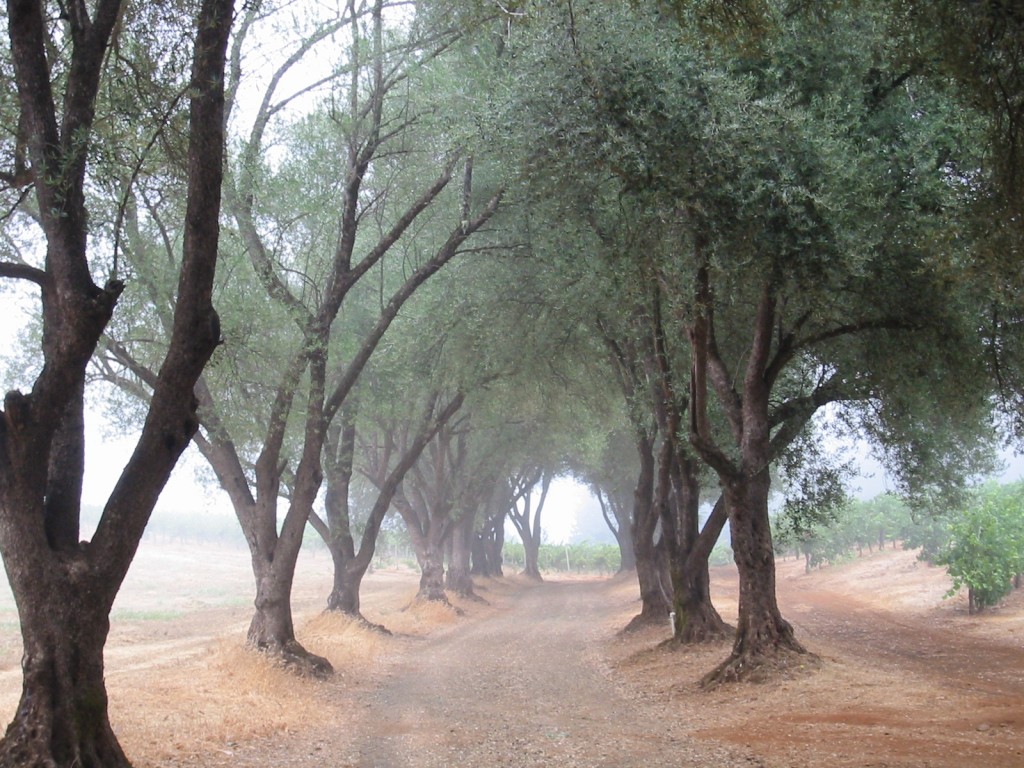 All their wines are produced exclusively from their 34 acres of hillside vineyards planted by the Smith brothers.  The vineyard is planted to 6.25 acres of Riesling, 10.25 acres of Chardonnay and 13 acres of Cabernet Sauvignon, with the Merlot, and Cabernet Franc available for blending.
The vineyard sits high atop Spring Mountain, west of St. Helena in the northern Napa Valley. The vineyards sit at elevations between 1,300 and 2,000 feet, on steep slopes which range up to 35%.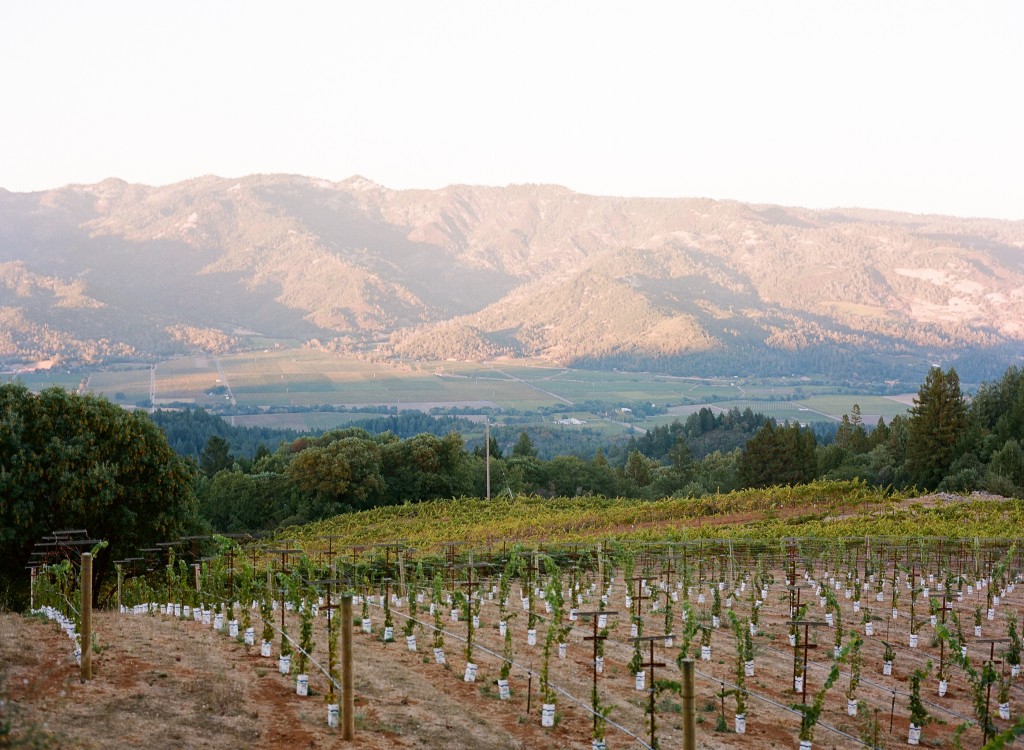 My wife and I had a chance to visit the winery last month.  It's a working winery, so there's not much there in terms of a tasting room.  But what you will find are great wines, honestly produced by the Smiths, whose philosophy is to get the most out of each vintage and get it in the glass.  And I don't know about you, but I'm all about the wine, so I'd go wine tasting in a chicken coop if there were great wines to be had (No, wait…I've done that! 😉
Smith Madrone offer four wines, Riesling, Chardonnay, Cabernet Sauvignon, and a special Cook's Flat Reserve Cabernet Sauvignon. I had a chance to taste the 2012 Riesling, 2011 Chardonnay, and 2009 Cabernet Sauvignon.
The wines are available for purchase at the winery or on their website.  They produce about 4,000 cases/yr. The winery is open for tasting by appointment Monday-Saturday, 10 – 4:30.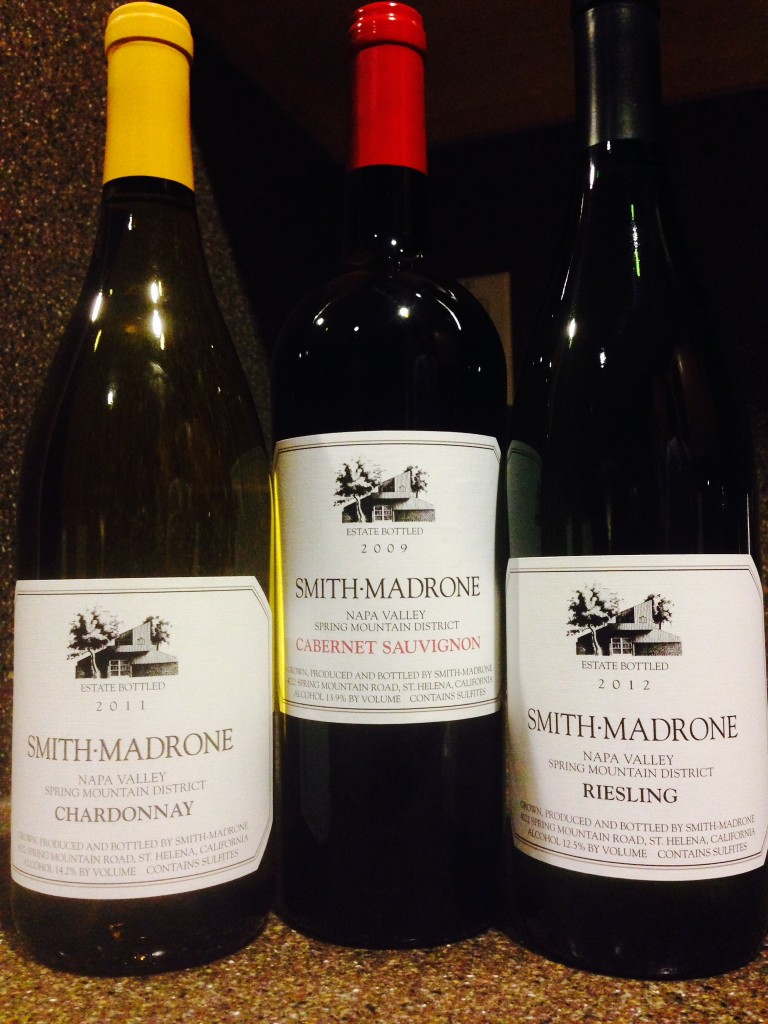 My tasting notes follow:
All the wines were simply outstanding.  Highly recommended.  And I heartily recommend a visit too.  The property is amazing (with breathtaking views on clear days), the Smiths are gracious, and knowledgeable hosts.  A good time will be had!
Wines provided as a samples for review.  Many thanks to Smith Madrone Vineyards and Winery and Julie Ann Kodmur
Other Posts You Might Enjoy:
__________________________________________________________________
Martin Redmond is a Financial Executive by day, and a certified wine geek with latent foodie tendencies the rest of the time. In addition to the wine lifestyle and food he enjoys family, fitness and traveling. He likes to get thoughts of wine off his mind by sharing experiences on his ENOFYLZ Wine blog, which features wine reviews, wine country travel, and wine and food pairings.
Follow me on Twitter @martindredmond for all things wine, and since I'm a wino, with latent foodie tendencies, you'll also find food and wine pairings, and food related stuff! Become a fan and join ENOFYLZ Wine Blog on Facebook. Cheers!
This article is original to ENOFYLZ Wine Blog.com. Copyright 2014 ENOFYLZ Wine Blog. All rights reserved.