From time to time I receive samples from wineries.  It's mostly been from large wineries represented by public relations firms.  So it was a bit of a surprise when I received an email out of the blue from Ryan Sherman, Winemaker for Fields Family Wines, asking if I would mind if he sent over some samples.   
Is the Pope Catholic?
The Winery
Fields Family winery is a small family owned and operated winery is owned by Russ Fields(an Attorney by day) and his wife Melinda.  Winemaker Ryan Sherman (a Realtor by day) and his wife Jaylynn are partners in the winery.  The two first met around 10 years ago when Fields was looking to purchase a vineyard, and Ryan helped him with his search.
Fields purchased a certified organic vineyard planted to Syrah in 2005 and immediately got to work on the restoration of the property,  and construction of the Winery, the Main House and second residence.
Sherman is self-taught and self-trained as a winemaker,  but had the luxury of growing up in Lodi and seeking the advice and guidance of some of the area's best growers and winemakers.
Our goal is to craft wines that showcase the vineyards from where they come and employ a minimalistic approach to winemaking. Grape growing and winemaking should go hand in hand – as winegrowers we seek to enhance this relationship.
Their first release was the 2008 vintage (released in 2010).  It was only 350 cases. Over the years they have gradually increased production. They produced 1,600 cased in 2013.  According to Sherman..that's just about max of what we can do while keeping our day jobs and not getting divorce papers in the process….
So the plan for now is to continue to focus on small lots ( 125 to 200 case production) mostly from local vineyards the east side of the Mokelumne River AVA.  Working in small lots enables Sherman do most of the work himself and keep quality high.
In addition to the wine sample tasted, Fields also produces Merlot, Cabernet Sauvignon, Petite Sirah, a red blend (one of their most popular wines), and a Rosé.  Most of the wines are priced between $20-30 (the Mt. Veeder Cab is $59).
Fields has two tasting rooms – one of the estate and the other in Downtown Lodi.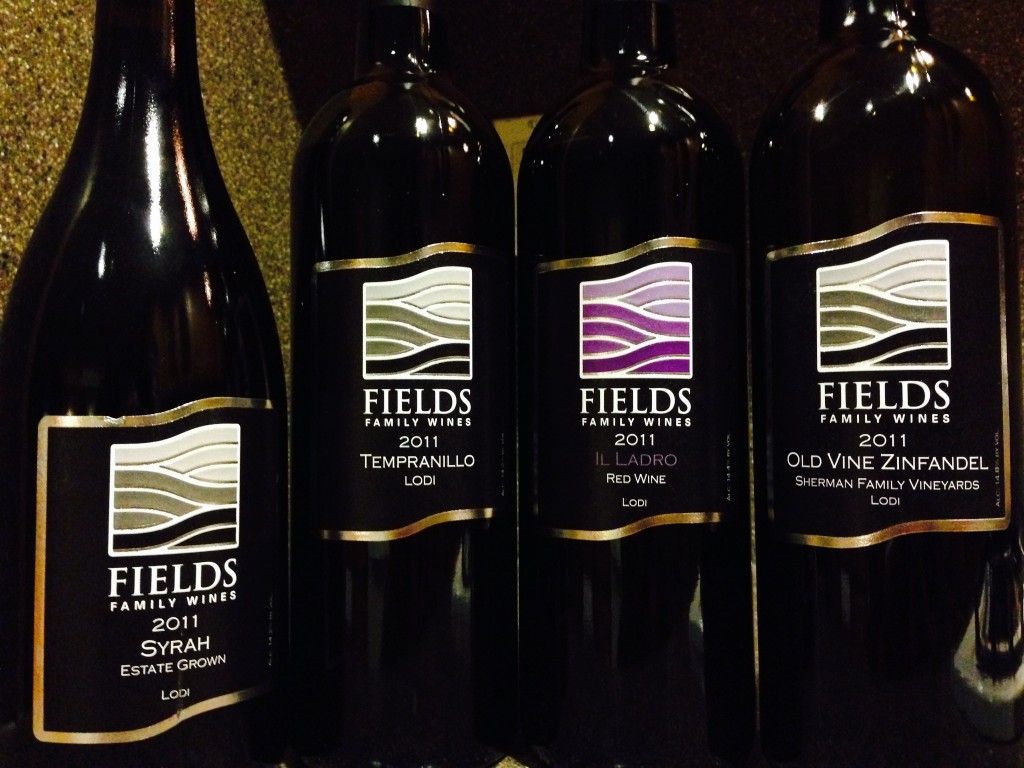 The Wines
100% Syrah from organic vineyard. Aged about 16 months in French oak, less that 25 percent new barrels.  Let the wine breath for 30 minute or so, and you'll be amply rewarded for our patience! 14.2% alcohol; $22 retail; approximately 175 cases produced.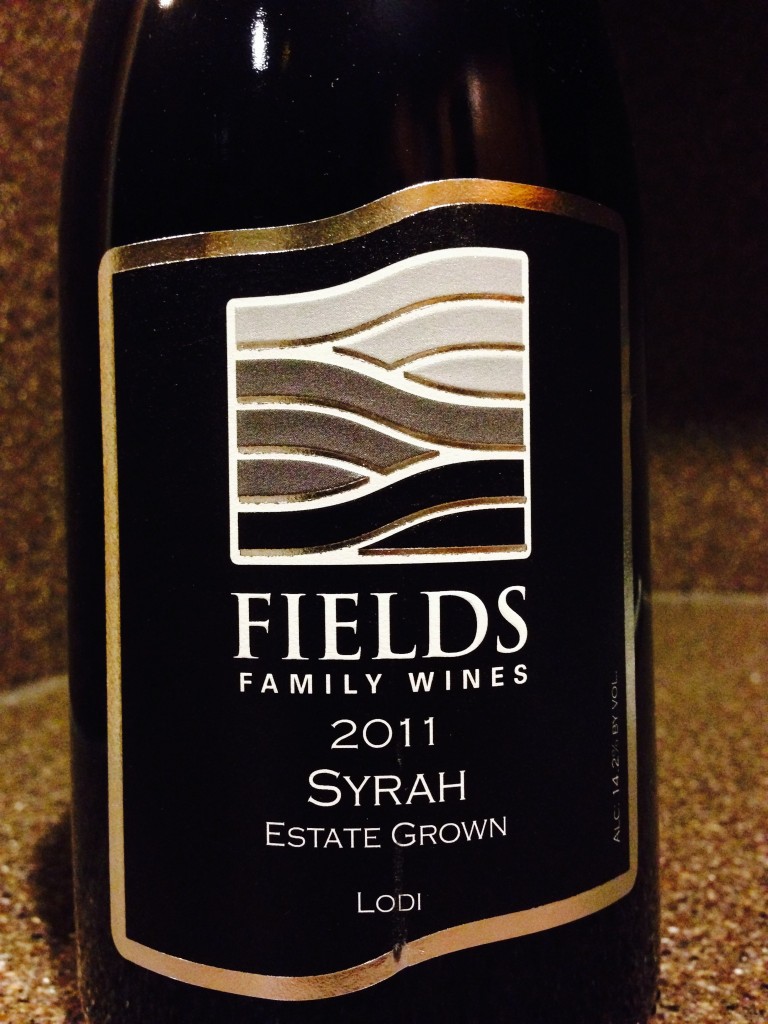 100% Tempranillo from the Kirschenmann Vineyard (which has been generating quite of bit of buzz for producing great Zinfandel) Fermented on native yeast.  Aged around 20 months in neutral French Oak.  Let the wine breath for 30 minute or so, and you'll be amply rewarded for our patience! 14.4% alcohol; $22 retail; 100 cases produced.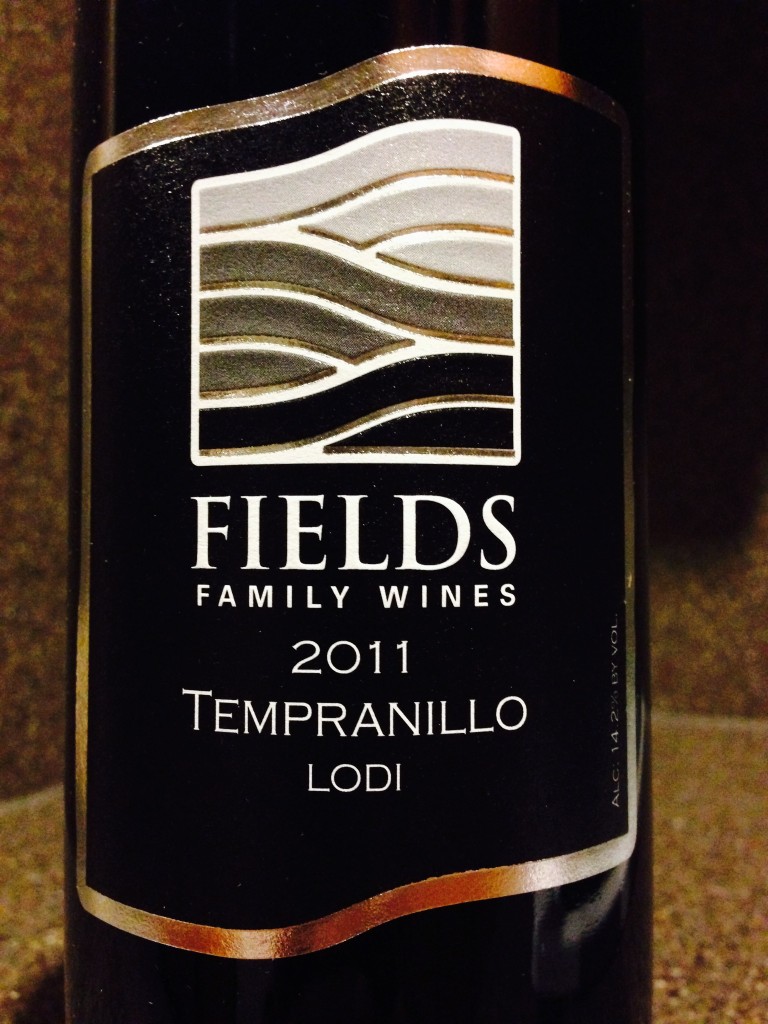 Fields' homage to Italian Super Tuscans.  It's a blend of Sangiovese, Cabernet Sauvignon, and Merlot from Lodi (90%) and Napa Valley. Aged in used 225 litre French and American Oak.  14.4% Alcohol; $25 retail; approximately 175 cases produced.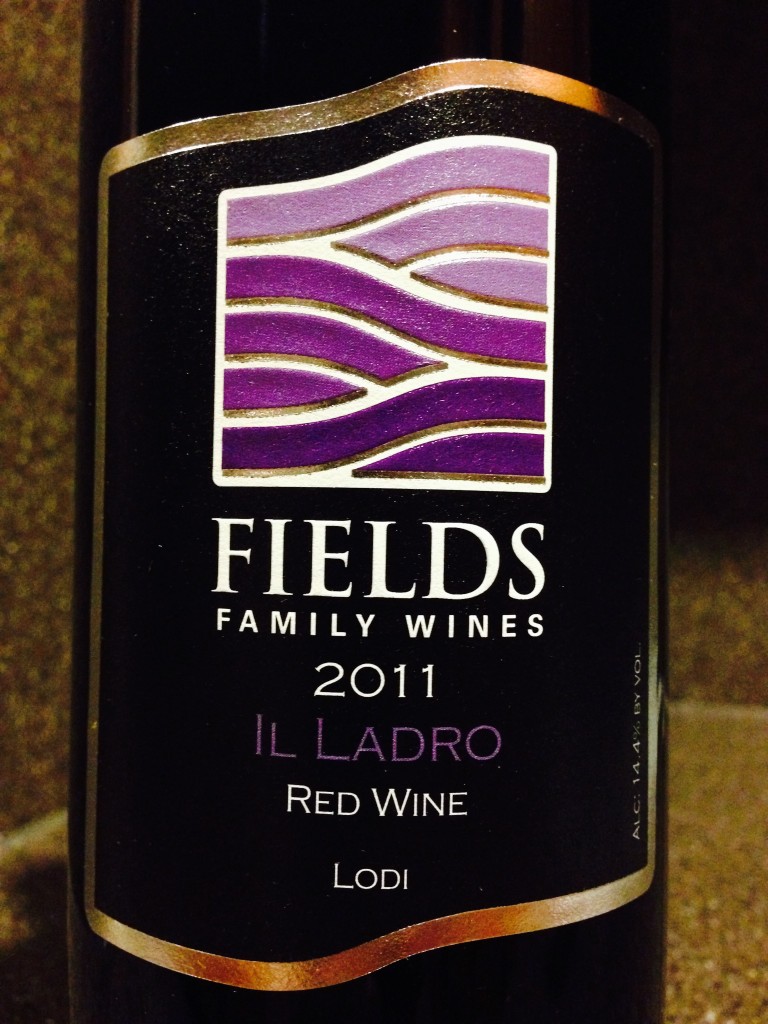 The fruit for this wine is sourced from 55-60 year old vines on Winemaker Ryan Sherman's vineyard. The wine was aged in French and Hungarian oak barrels, less than 35 percent new(for how long wasn't specified).  This wine was better on Day 2 – let the wine breath for 30 minute or so, and you'll be amply rewarded for our patience! 14.8% alcohol; $24 retail; Approximately 200 cases produced.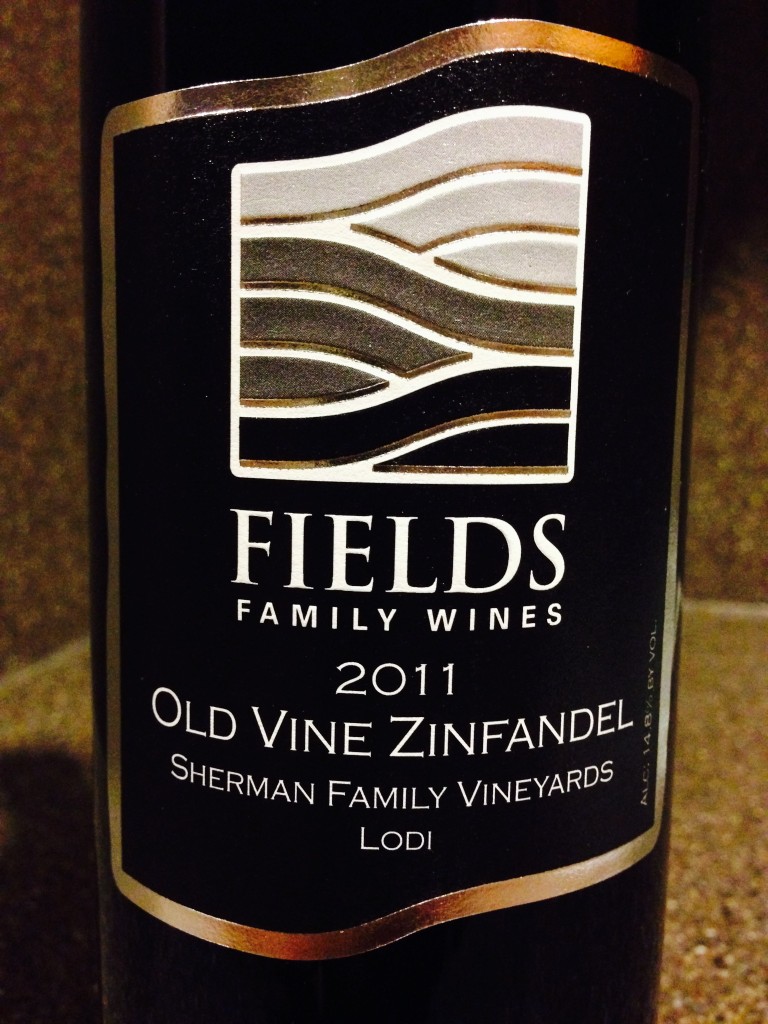 I immensely enjoyed all the wines, and all offered a lot of "bang for the buck".  My favorites were the Syrah and the Tempranillo.  They both showed a surprising elegance that I didn't expect from wines produced from the Lodi AVA.  But here's the thing – Lodi has various micro climates and the Mokelumne River AVA has a classic Mediterranean climate that is moderated by the river and the Sacramento Delta.  The cooler evening allow a longer ripening season and allowing the grapes to develop their full fruit character while maintain their acidity.  And that certainly is reflected in the Fields Family Wines.
Next time my wife and I are in Lodi, we're definitely going to stop by…and you should check them out too!
Samples submitted for review
(A+) – 98-100/Extraordinary
(A) – 94-97/Outstanding
(A-) – 90-93/Excellent
(B+) – 86-89/Very good
(B) – 80-85/Good
(C) – 70-79/Bleh
(D) – 50-69/#Fail
Related posts you might enjoy:
__________________________________________________________________
Martin Redmond is a Financial Executive by day, and a certified wine geek with latent foodie tendencies the rest of the time. In addition to the wine lifestyle and food he enjoys family, fitness and traveling. He likes to get thoughts of wine off his mind by sharing experiences on his ENOFYLZ Wine blog, which features wine reviews, wine country travel, and wine and food pairings.
Follow me on Twitter @martindredmond for all things wine, and since I'm a wino, with latent foodie tendencies, you'll also find food and wine pairings, and food related stuff! Become a fan and join ENOFYLZ Wine Blog on Facebook. Cheers!
This article is original to ENOFYLZ Wine Blog.com. Copyright 2014 ENOFYLZ Wine Blog. All rights reserved.