My wife and I started a deferred vacation in Spain today.  First stop – Barcelona!
It was a challenging day because we woke up at 5AM PST. We've been up for more than 30 hours with only a few hours of off and on sleep on the plane, before calling it a day (I think – it's only 6PM local time – perhaps after napping a bit we'll catch a very late dinner 10/11PM local time)
After we arrived in Barcelona, we caught a very convenient bus from the airport to Plaça de Catalunya ,near our hotel. Since we arrived around 10AM, our room wasn't ready.
No big deal we check our carryons, then  hit the streets and started exploring…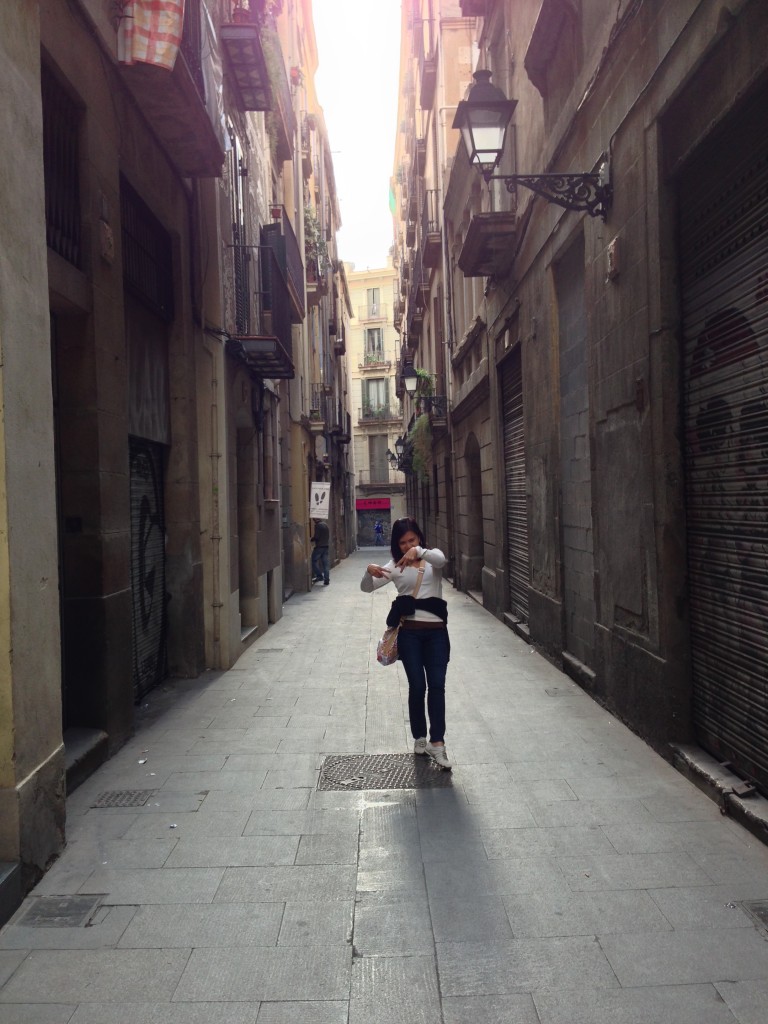 First stop?…we made a 5 minute walk to one on Barcelona's most popular areas for tourists, and locals alike, Las Ramblas to get some much-needed coffee and breakfast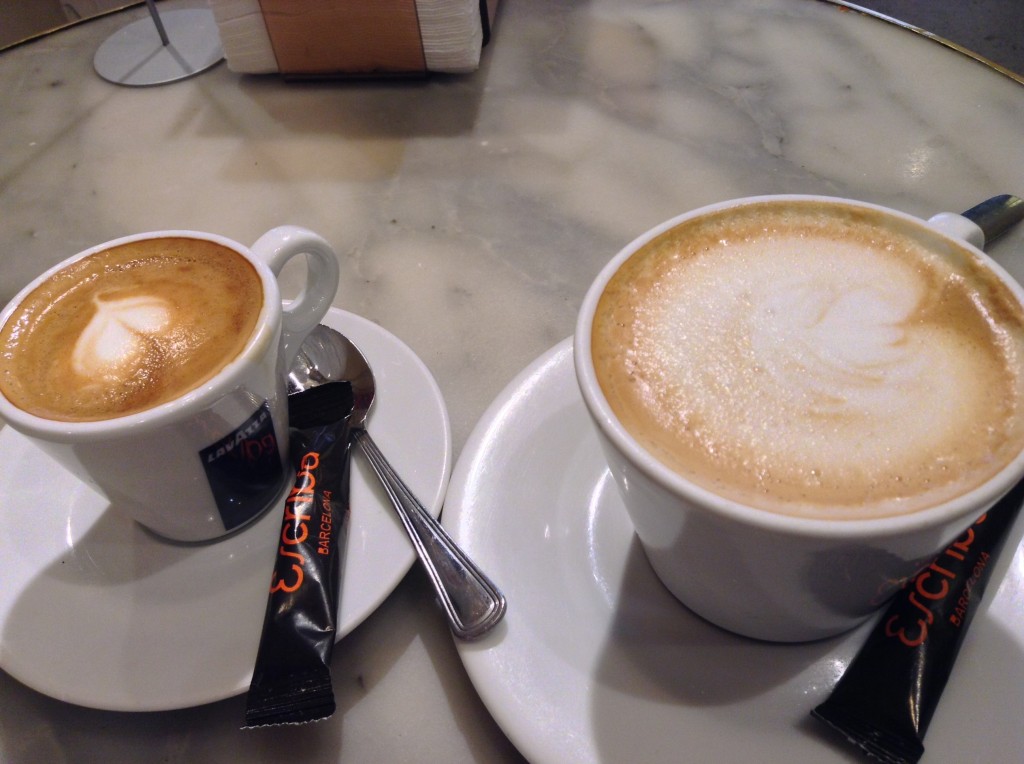 We kicked around Las Ramblas for a couple of hours, before attending local Mass.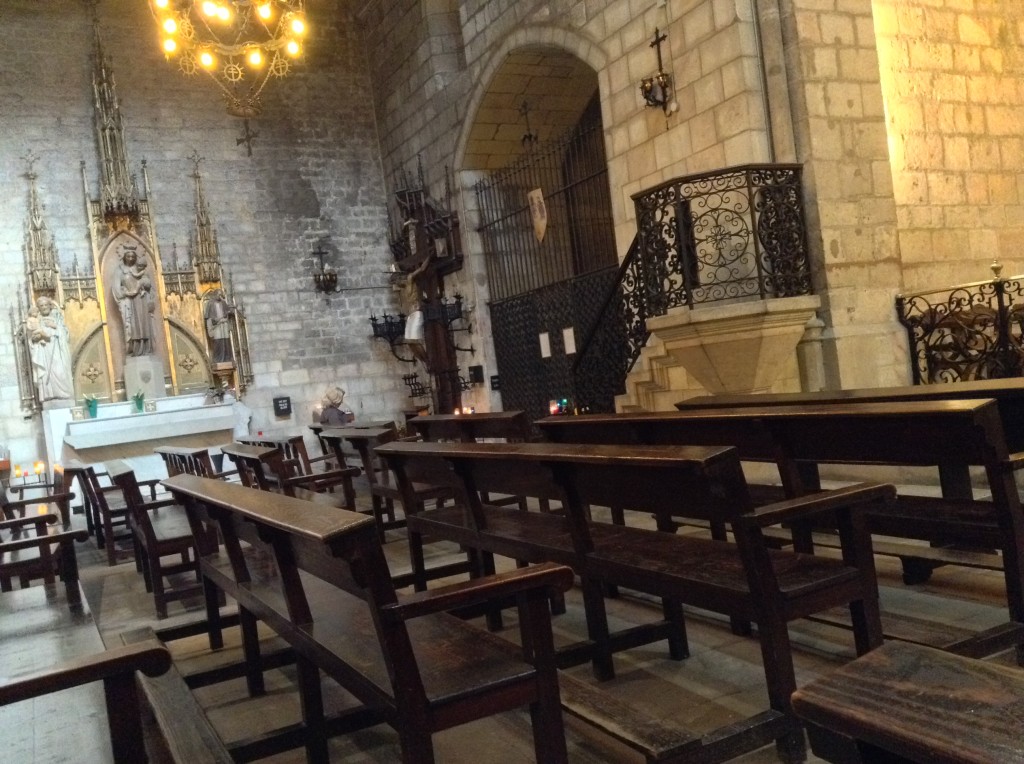 After Mass our room was ready. We freshened up then headed over to the Picasso Museum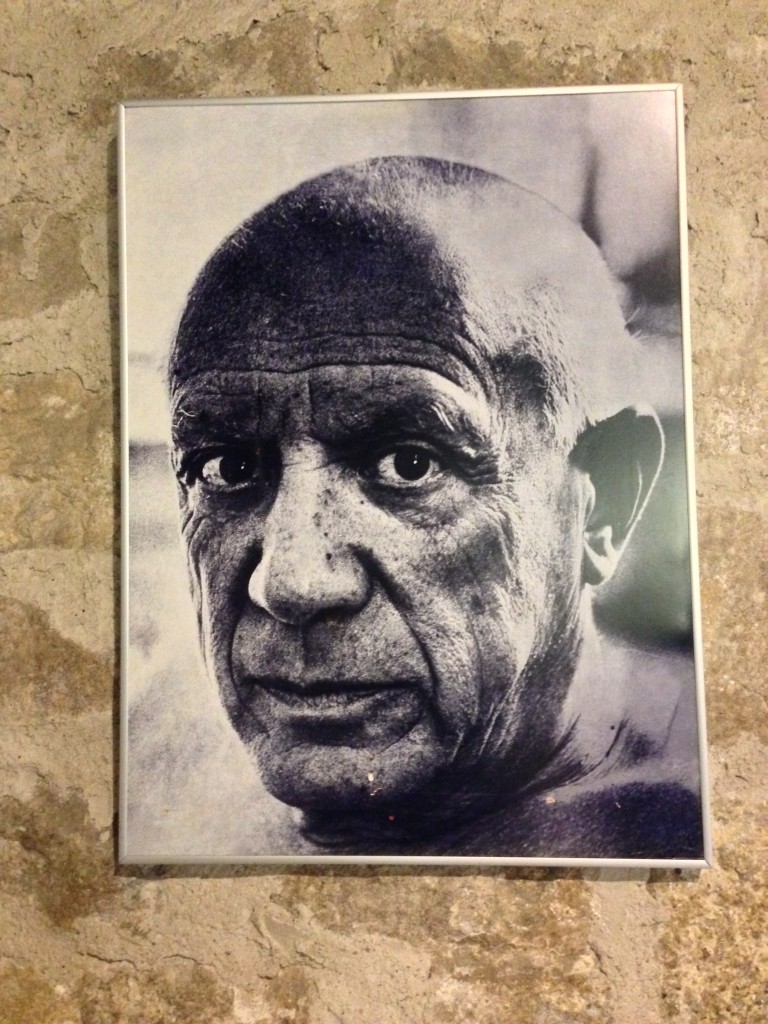 PIcasso has always been one of my favorite artist.  The man was an utter genius.  The museum is celebrating its golden anniversary this year, and features around 4,000 pieces created by PIcasso, including about 400 on display.  I've had the pleasure of experiencing Picasso's brilliance in Paris, San Francisco, and now…Barcelona!
After the museum, we dropped into a local bar for pinchos and a glass of wine. The wine was OK… the pinchos were better.
Pinchos are small snack served in bars. They're called pinchos because many of them have a pincho (Spanish for spike) in them. They're priced by the toothpick. As we walked about Barcelona it seemed that the term pinchos, and tapas were used interchangeably.  Though, many differentiate between the two for cultural, and gastronomic reasons (tapas don't have toothpicks)…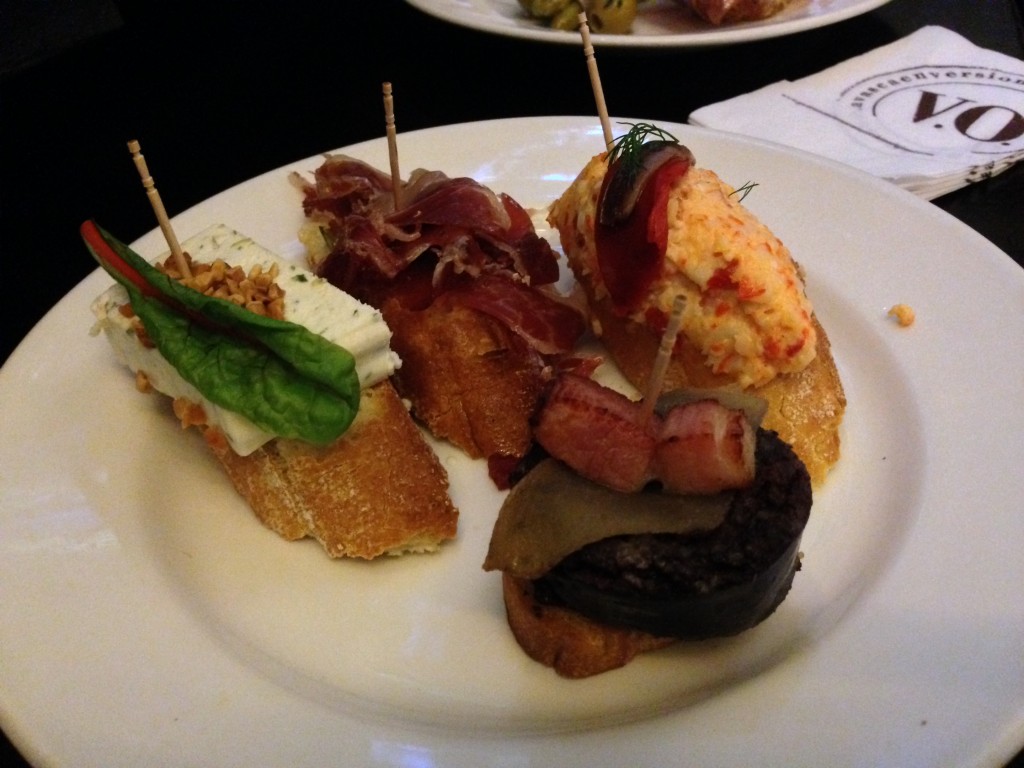 We were still hungry, so our walk back to the hotel, we stumbled unto Enrique Tomas – or as I will forever refer to it,"Jamón Heaven"! Jamón is Spanish for ham.  More specifically cured ham…Yep! Complete with hooves..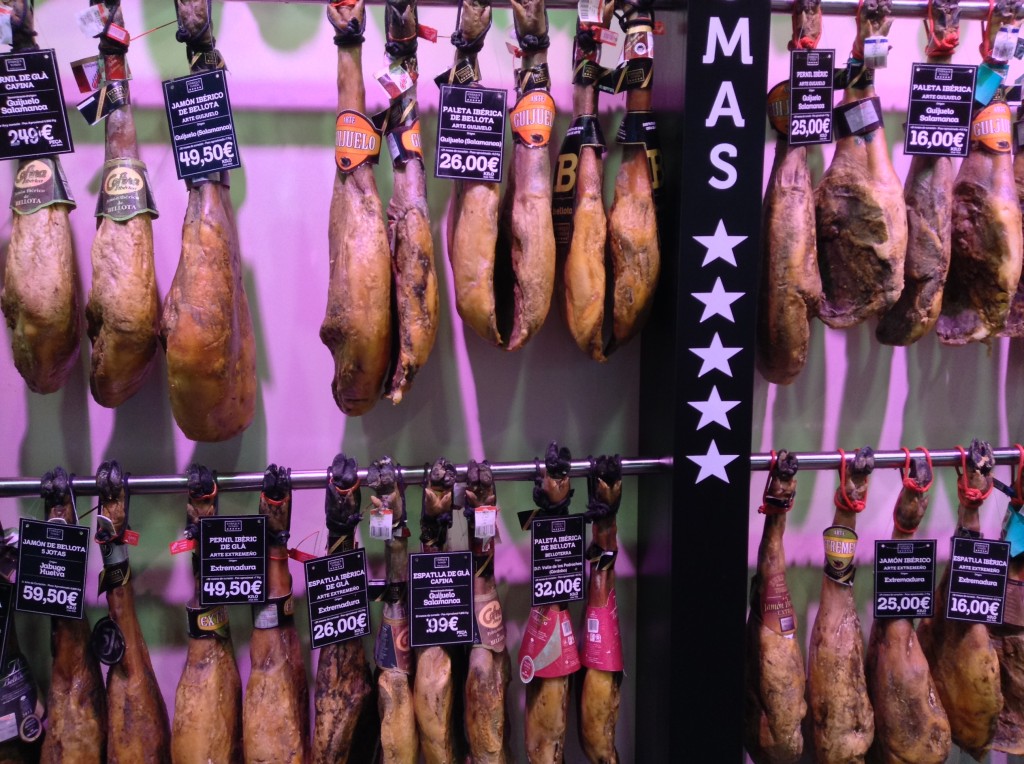 and sliced to order…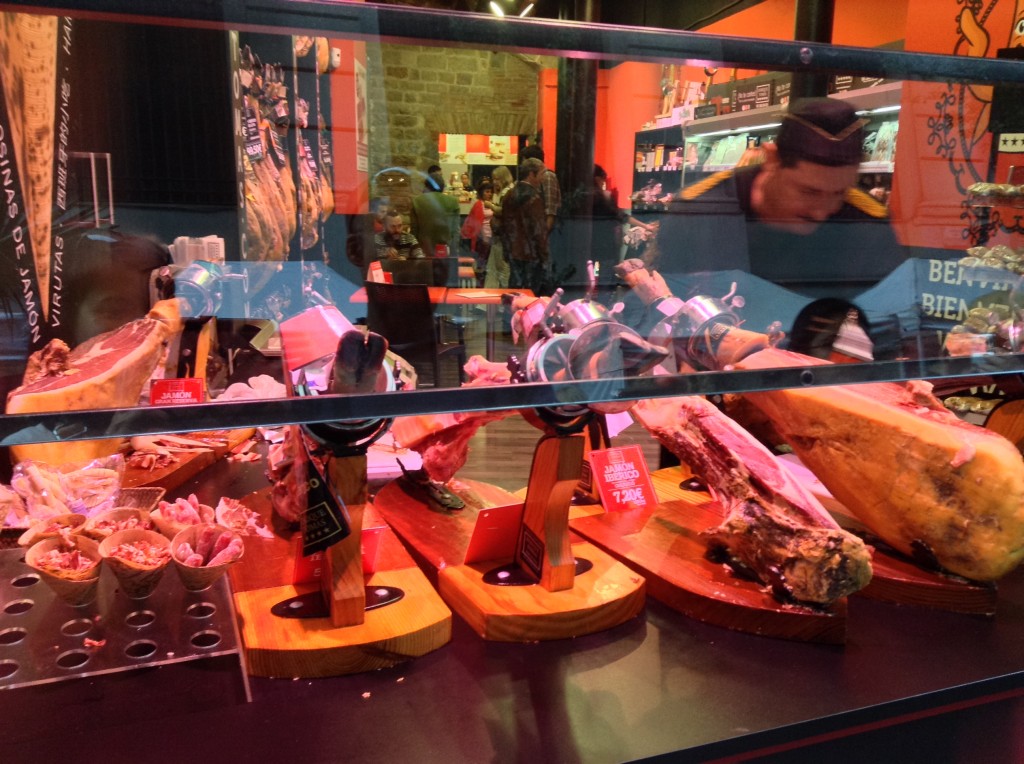 And this is hand's down, the best ham I've ever had!
We decided to pick up some jamón, and loaf of bread, a bottle of wine and headed back to our hotel…
So which wine to pick when you're confronted by the "wall of wine" in Spain?
Go for what you know!
Earlier this year, I had the pleasure of tasting the wines of C.V.N.E. (known in Spain as "Cune") and Contino (click here for details of one of the most amazing tasting I've EVER been too!), so buying this bottle was a no-brainer.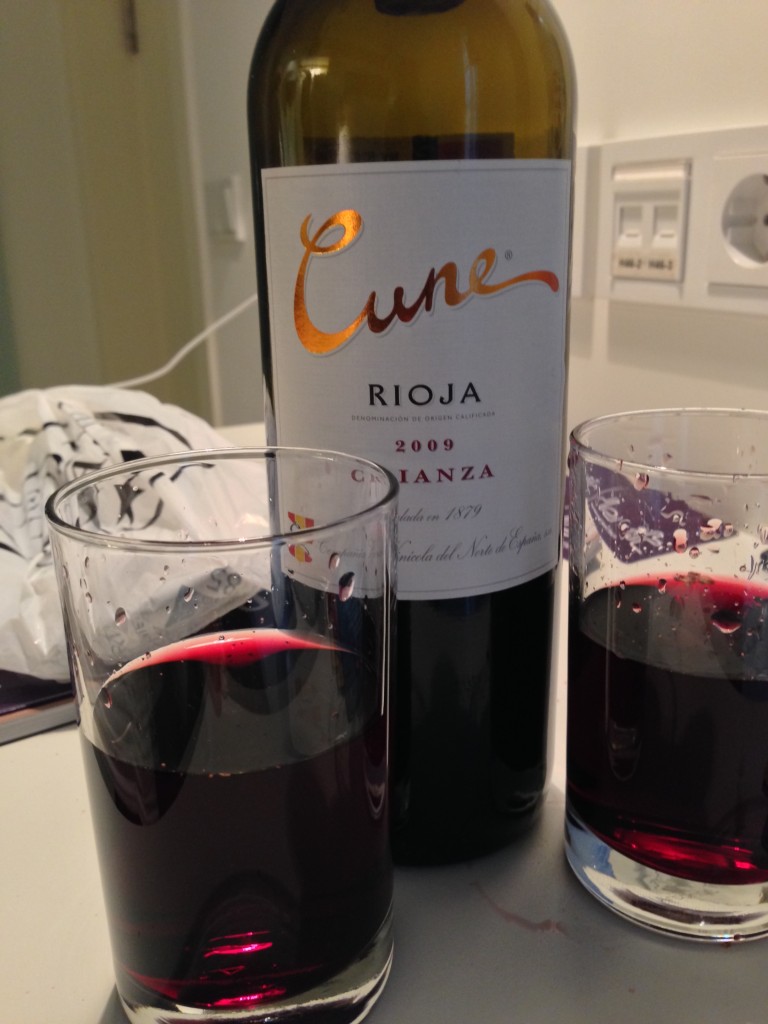 We paid around $9 euros for it (I'm sure it could be purchased for less, but hey, it was on the way)  It turned out to be a wonderful value for about $12 USD
It's a blend of (mostly) Tempranillo, Grenache and Carignan with inviting cherry, licorice, toasted oak, and licorice aromas.  On the palate, it's medium-bodied, and fresh with a supple texture.  It shows delightful cherry, black currant, spice and vanilla flavors.  It's was a crazy good value and waaaay better than the wine with had with our pinchos earlier. And it paired well with our Jamón Jabugo and bread
It's been said that "Every empty bottle is filled with stories".  So true! And the simple dinner of thinly sliced jamón, a loaf of bread and a bottle of 2009 Cune Crianza that capped off a long, but satisfying day is a story we'll tell with fondness for a lifetime.
Related posts you might enjoy: