From time to time, I have a wine tasting experience that stands above the rest, and is everything I'm looking for – great wine and commendable service in a relaxed environment. It's those such experiences that are the focus of this "No Reservations" series.  Why "No Reservations"? Because I can honesty say I have "No Reservations"  about recommending the winery anyone who is looking for a great wine tasting experience.This installation of No Reservations features Joseph Phelps Freestone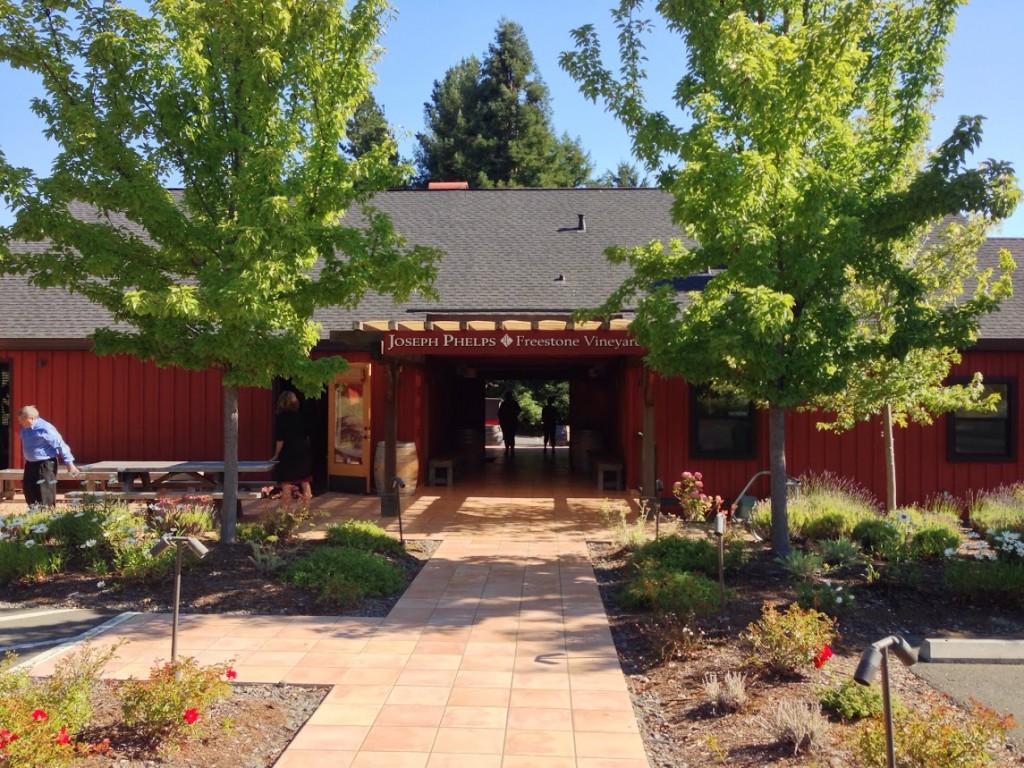 _________________________________________________________________________
This article was previously featured on the American Winery Guide and is republished, by the author Martin Redmond
My wife and I do more than our fair share of wine tasting. More often than not, especially when visiting wine country, we plan to visit at least a few wineries. However, we it find equally satisfying when we visit one or two wineries, as part of a larger experience. Whenever we seek such an experience, we head west to the beautiful Sonoma Coast. Aside from some great Sonoma wineries, its beautifully rugged coastline, beaches, hiking trails and proximity to redwood forests offer a multitude of opportunities for Pacific Ocean sightseeing, strolls on the beach, picnicking, and hiking among other things. Whenever we venture out to West Sonoma County, one of our favorite wineries is Joseph Phelps Vineyard ("JPF") in Freestone.
The wines available for tasting include both Napa Valley and Sonoma Coast selections. My detailed tasting notes on the wines we tasted follow:
The Napa Valley selections included:
2012 Sauvignon Blanc – Floral and citrus aromatic with lively acidity, a creamy texture and citrus, melon and a hint of pineapple flavor Aged 7 months in French Oak. – 89pts
2010 Cabernet Sauvignon – Still young, but with aromatic tobacco, black and blue fruit, and spiced vanilla, flavors. Slightly tannic with a long finish. – 91pts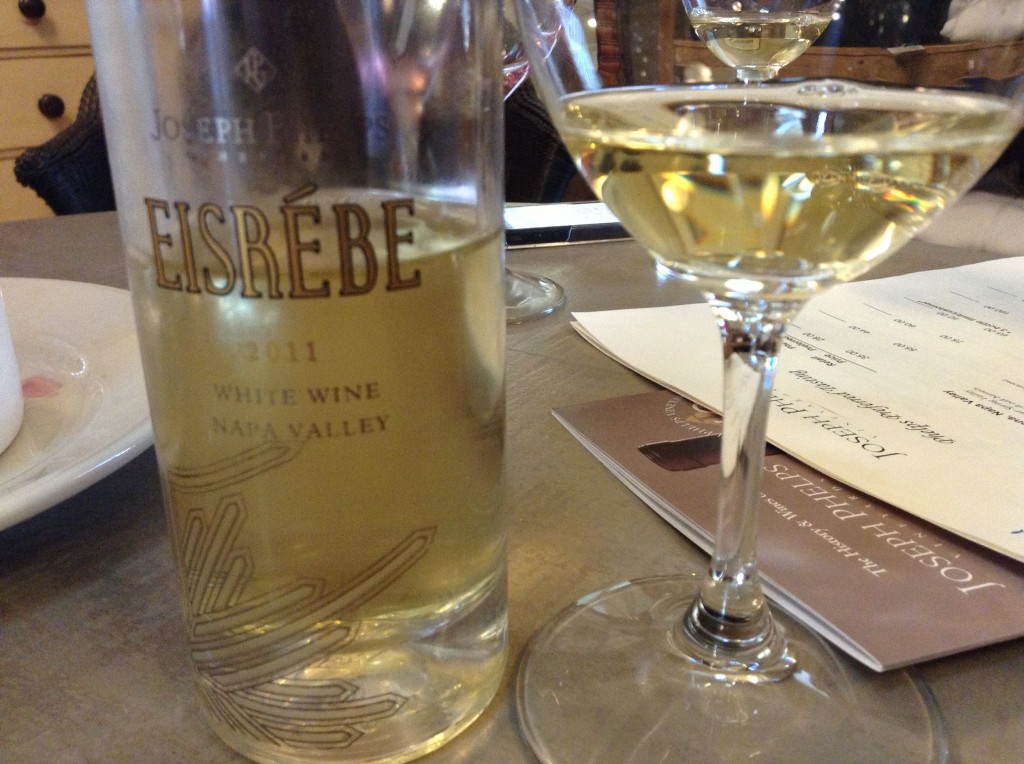 2011 Eisrébe – a delightful Eiswein-style dessert wine made from a grape you don't see much outside of Germany and Austria, Scheurebe. The grapes were picked at 23 brix and flash-frozen (we don't get freezing weather in Napa Valley often). It shows expansive honey, citrus aromas, and was sweet without being cloying thanks to its very good acidity. – 91pts
The Sonoma Coast selections included:
2011 Fogdog Chardonnay – Entry level wine with apple, pear, vanilla, mineral and a kiss of spice aromatics and flavor with firm acidity. – 90pts
2011 Freestone Chardonnay – Apple, pear, floral, and spice aromatics. It's fresh, with a creamy texture, and apple, pear, citrus, and melon flavors and a long finish. – 90pts
2010 Pinot Noir – Entry level wine with cherry, cola, and earth with a kiss of spice aroma. It's shows bright acidity and cherry, and spice flavors and a lengthy finish. – 88pts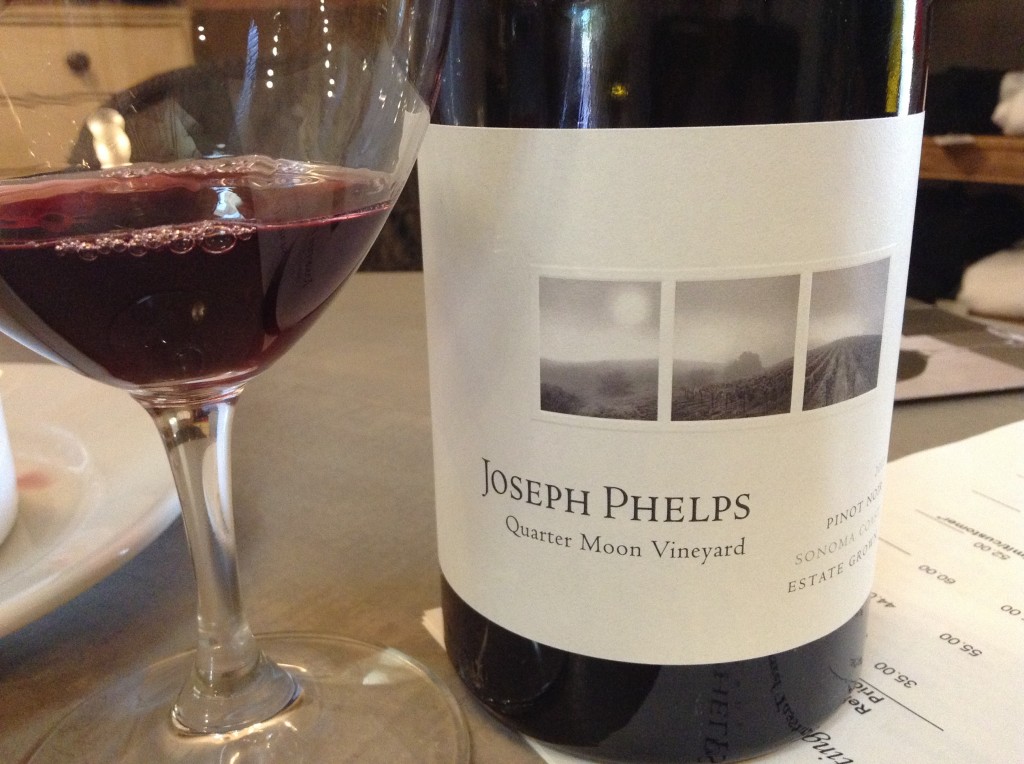 2010 Pinot Noir, Quarter Moon – Single vineyard wine estate wine with billowing cherry, cranberry, and Asian spice aromas. Silky smooth with cherry, raspberry, spice and vanilla flavors. Long finish. My WOTD. – 92pts
We had a great experience at Joseph Phelps Freestone – Highly Recommended!