Every Thursday I feature a wine I particularly enjoy, whether it's something new and different, is a great value, or from a producer worth checking out.  For this week, my Wine Of The Week is the 2009 Phillips Hill Pinot Noir Toulouse Vineyard.
Winery
Phillips Hill Winery is a small boutique (~1,000 cases/yr) winery focused on producing Pinot Noir, Chardonnay and Gewürztraminer from cool climate vineyards located in Anderson Valley. Phillips Hill Winery is located on Greenwood Ridge above Anderson Valley, in the Mendocino Ridge appellation.  I was introduced to Phillips Hill when the winery was recommended to me while I was tasting at Toulouse Vineyards earlier this year.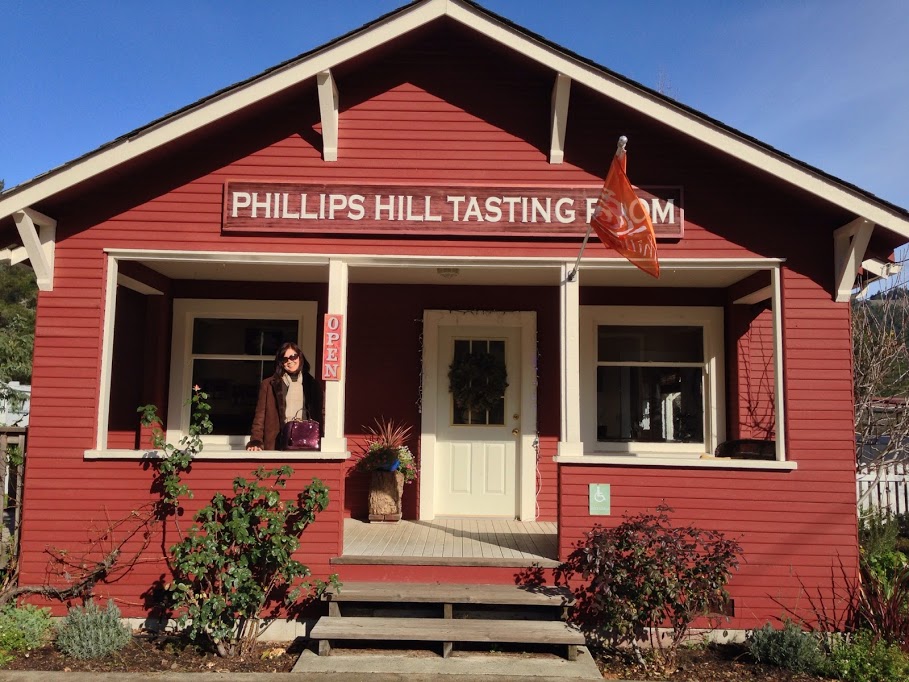 Toby Hill, a native California is the Owner/Winemaker of Phillips Hill. He was formally trained in the Arts.  With a BFA from California College of the Arts, Toby attributes his artistic talent to the Phillips side of the family.  His intense study and mastery of composition in the abstract has been translated into the delicate balance of making wine. From immersion as a practicing artist in New York, followed by later experience as an Architectural Color and Plaster business owner in San Francisco. In 1997 he purchased some land in the Mendocino Ridge Appellation overlooking the Anderson Valley. He built a house and adjacent art studio and kicked back for a time.
He got his start in winemaking after a local winemaker decided not to begin a brand and offered him four barrels of an unfinished 2002 vintage from Oppenlander Vineyard in Comptche in Mendocino County. Ultimately that led him to his new passion and personal re-invention in wine country.
What started as an opportunity to express his work on a wine label became a new artistic obsession for an expression not only on the bottle, but in the bottle as well – a transformation from the art of the visual to that of the sensory.
Phillips Hill wines strive for "old meets new world" style with elegance, finesse, and lower alcohol levels.  The day I visited, only reds were available for tasting. They were sold out of their Chardonnay, and Gewürztraminer.  I was very impressed by the wines I tried.
All the Phillips Hill Wine bottles labels features the artwork of Owner/Winemaker Toby Hill.
The Wine
The fruit for this wine is sourced from the Toulouse Vineyard. The wine was aged 11 months in French oak (33% new, 33% 1 year, 33% seasoned).  The wine is bottled unfined and unfiltered.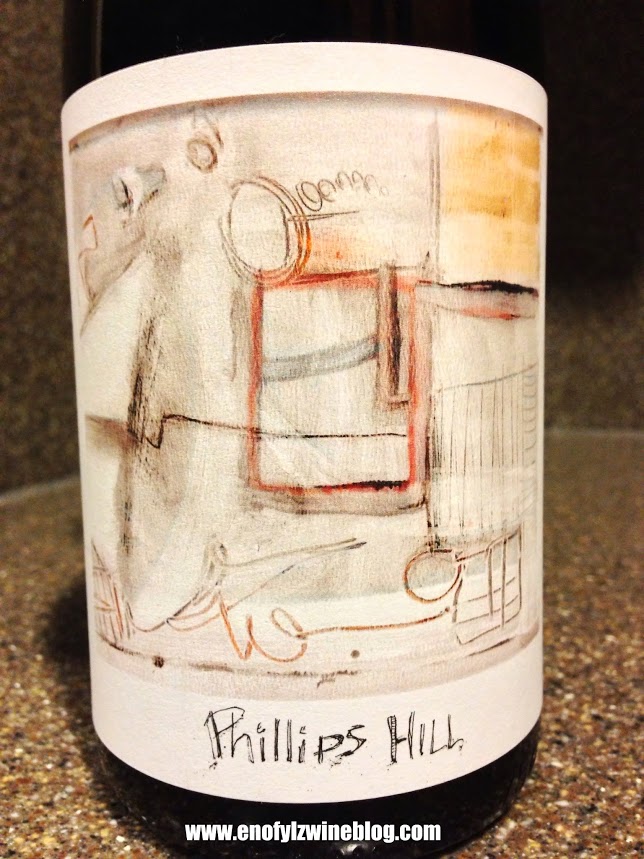 My tasting notes follow:
Ruby color with aromatic dark cherry, red plum, brown sugar, spice, damp earth aromas. On the palate, it's light-bodied silky smooth and well-balanced with cherry, wild raspberry, and spice flavors. Long finish; 14.2% alcohol, 275 cases produced, $40 SRP
Rating: A-: This is an outstanding wine that is a great expression of the grape.  I wish I'd purchased more, and I can guaran-damn-tee you next time I'm in Anderson Valley I will!
Pair with: Lobster bisque, paella, or coq-au-vin come to mind!
Sample purchased for review
Ratings Key:
(A+) – 98-100/Extraordinary
(A) – 94-97/Outstanding
(A-) – 90-93/Excellent
(B+) – 86-89/Very good
(B) – 80-85/Good
(C) – 70-79/Bleh
(D) – 50-69/#Fail
Follow me on Twitter @martindredmond for all things wine, and since I'm a wino, with latent foodie tendencies, you'll also find food and wine pairings, and food related stuff! Become a fan and join ENOFYLZ Wine Blog on Facebook. Cheers!
This article is original to ENOFYLZ Wine Blog.com. Copyright 2013 ENOFYLZ Wine Blog. All rights reserved.