My wife and I do more than our fair share of wine tasting.  From time to time I have a wine tasting experience that stands above the rest, and is everything I'm looking for – great wine and commendable service in a relaxed environment. It's those such experiences that are the focus of this "No Reservations" series.  Why "No Reservations"? Because I can honesty say I have "No Reservations"  about recommending the winery anyone who is looking for a great wine tasting experience.  This is my first post in the series, and it's a two-for; the La Rochelle and Steven Kent Winery in Livermore, California.
It's been a couple of years since my wife and I went to one of the other of these co-located wineries. The last time we visited we went to Steven Kent, so we decided to try La Rochelle this time around.
Both wineries are part of the Steven Kent Portfolio owned by Steven Kent Mirassou.  He is a member of six generations of "America's oldest winemaking family".  The Mirassou family has been growing grapes and making wines in California since 1854. That's when Steven's great-great-great grandfather Pierre Pellier, who sailed from the Port of La Rochelle, France, arrived in San Jose with wine-grape cuttings from his brother Louis.  It was Pellier who introduced Pinot Noir to California.  Eventually Pellier's son-in-law, Pierre Mirassou succeeded him and the name of the family winery became known as Mirassou Vineyards.
The Mirassou winery and brand were sold to Gallo in 2003.  Steven Mirassou purchased the La Rochelle brand (named for aforementioned Port from which his progenitor sailed) from his cousins, fifth-generation family members, Daniel and Peter Mirassou in 2005.  That leaves Steven as the only family member connected to the family winery who still owns a wine brand.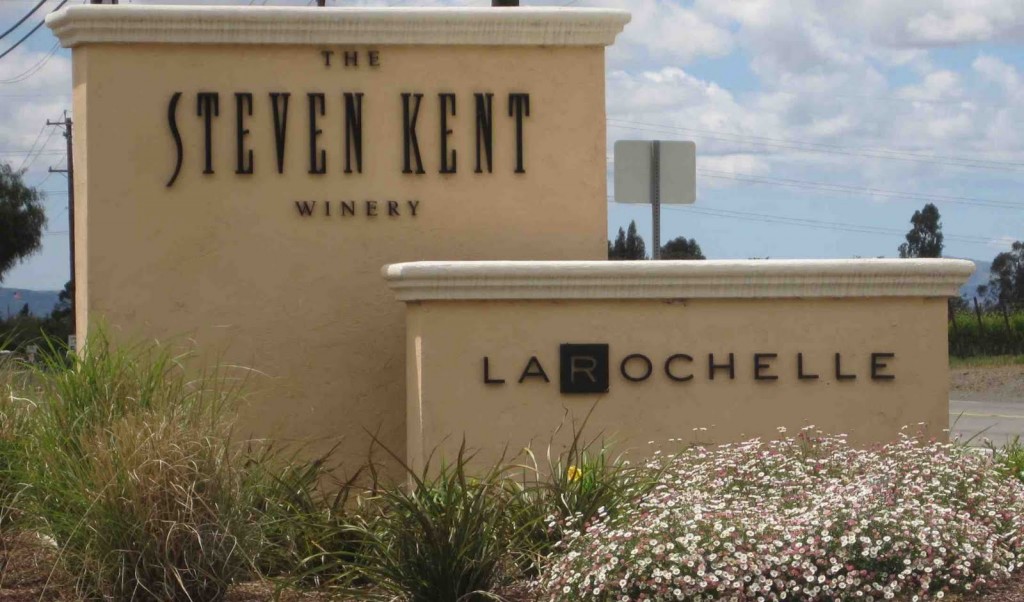 The Steven Kent Winery was started in 1996 with the mission…
…to make Cabernet…in the Livermore Valley that rivals in quality the greatest red wines made anywhere in the world. 
The winery sources fruit from five vineyards in close proximity to the winery, including what many consider to be the Livermore Valley's best vineyard, the Ghielmetti vineyard.
The La Rochelle winery was started in 2005, with a vision to produce hand-crafted, world-class Pinot Noir from the finest vineyard sites in California and Oregon.
Our mission at La Rochelle is a simple one:  to make California's best, most interesting, most collectable Pinot Noir and Chardonnay.
The winemaker is Tom Stutz, who was formerly the winemaker for Mirassou Vineyards.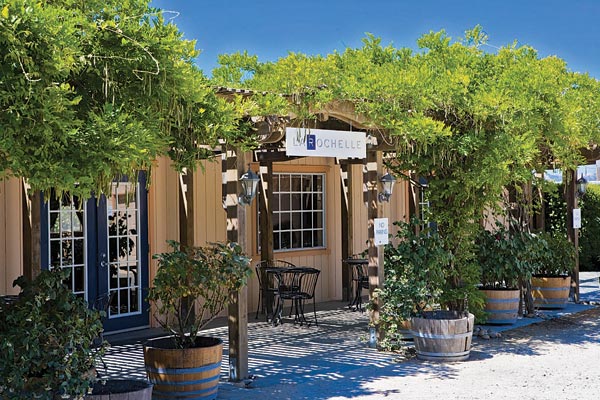 In addition to the Steven Kent and La Rochelle brands, the Steven Kent portfolio also includes the Lineage brand, its flagship wine made from the five Bordeaux grape varieties sourced from the Ghielmetti vineyard.
On to the wine tasting!  We opted for the Reserve Room tasting, which is a sit-down tasting featuring a flight of La Rochelle Wines, and a flight of Steven Kent Winery wines. Greg, our tasting room attendant, was knowledgeable, and friendly.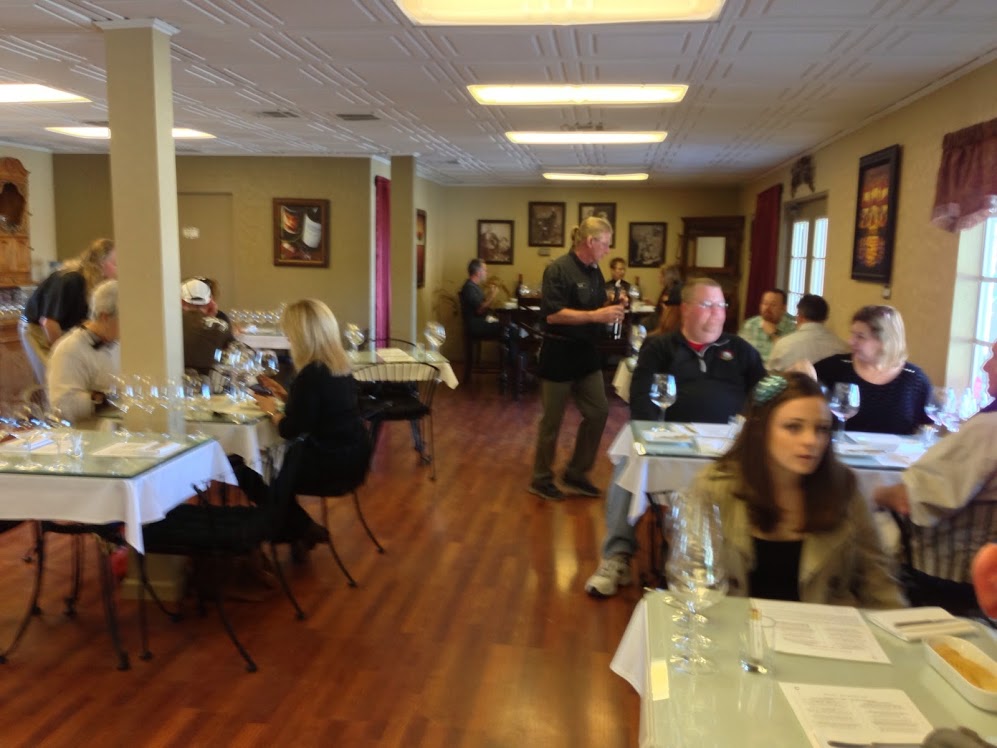 My tasting notes on the wines follow:
La Rochelle Flight:
Steven Kent Winery Flight:
My wine of the day? That's a tough one! All things being equal, as the saying goes, it's a toss up between the Petit Verdot, and the Petite Sirah.  But in wine, as (mostly) in life things are seldom really equal are they?  The first one to come to mind…the Petit Verdot!
But all the wines were outstanding, and share an impeccable elegance and balance.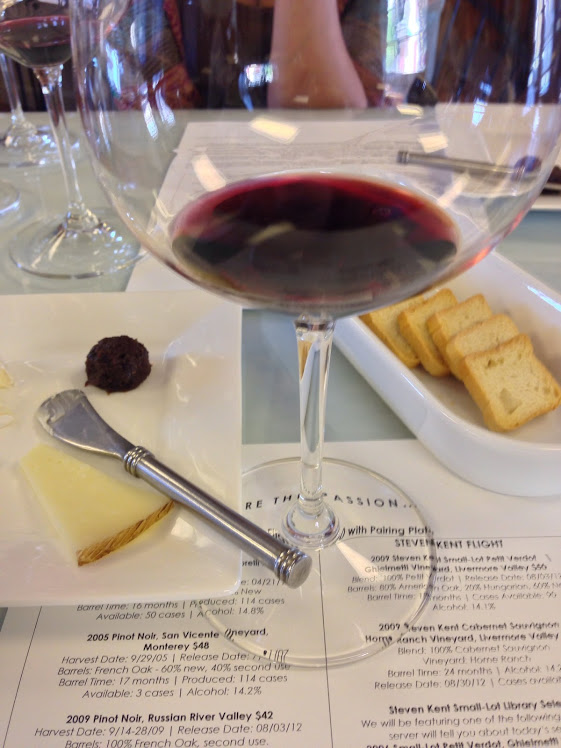 The tasting included three cheeses (St. Andre Tripe Creme, Manchego, and Blue Castello),and a delightful Olive and Fig Tapenade. My favorite wine and cheese pairing was the St. Andre and the Chardonnay.
La Rochelle and Steven Kent Winery are a must if you're tasting wine in the Livermore Valley.  In my view, they are the standard bearer for the Livermore Valley.
Phone: 925-243-6442
Open Hours: The Barrel Room: Daily 12 to 4:30; The Reserve Room: Thursday through Sunday, 12-4:30
Tasting Fee: $10 for the Barrel Room with a choice of choice of  La Rochelle or Steven Kent Winery Flight; $20 Tasting Fee for the Reserve Room (sit-down tasting) – Flight features small-lot or Library selections from La Rochelle Winery and Steven Kent Winery.  The winery also offers a Summertime Patio tasting with live music, food and specialty vendors for added enjoyment every Saturday.  No schedule posted as of now. Last year it started up around Memorial Day and ran through September.
Food Available: Yes
Picnic Area: Yes
Follow me on Twitter 
@martindredmond
 for all things wine, and since I'm a wino, with latent foodie tendencies, you'll also find food and wine pairings, and food related stuff!  Become a fan and join 
ENOFYLZ Wine Blog on Facebook
. Cheers! This article is original to ENOFYLZ Wine Blog.com. Copyright 2013 ENOFYLZ Wine Blog. All rights reserved.