I attended the 7th annual Dark & Delicious ("D&D") last Friday, February 22nd.  D&D is an excellent opportunity to take a walk on the "dark side" for  Petite Sirah ("P.S" – a.k.a. "Pet".) and food lovers.  The event is put on by an advocacy group of P.S. winegrowers, and producers known as P.S. I Love You.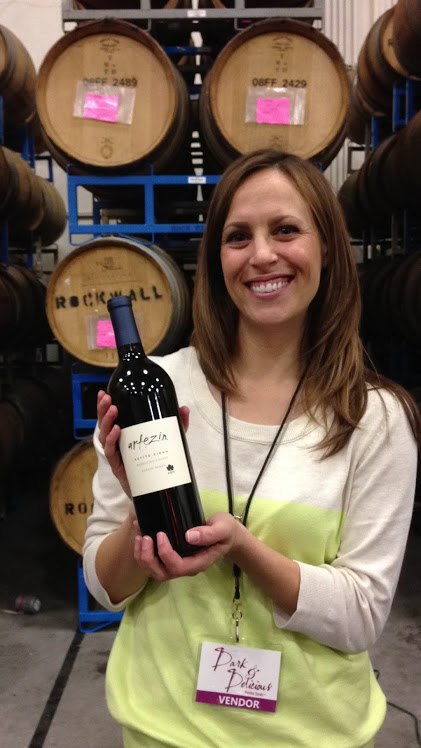 Here's a quick 411 on P.S.
Created by François Durif, it is the love child of a noble grape, Syrah, and an obscure peasant grape Peloursin in 1880
90% of the world's P.S. vineyards are in California
Produces big, bold, typically ink-colored age-worthy wines with black and blue fruit flavors that tend to be tannic with moderate to high-acidity
Sometimes referred to as Durif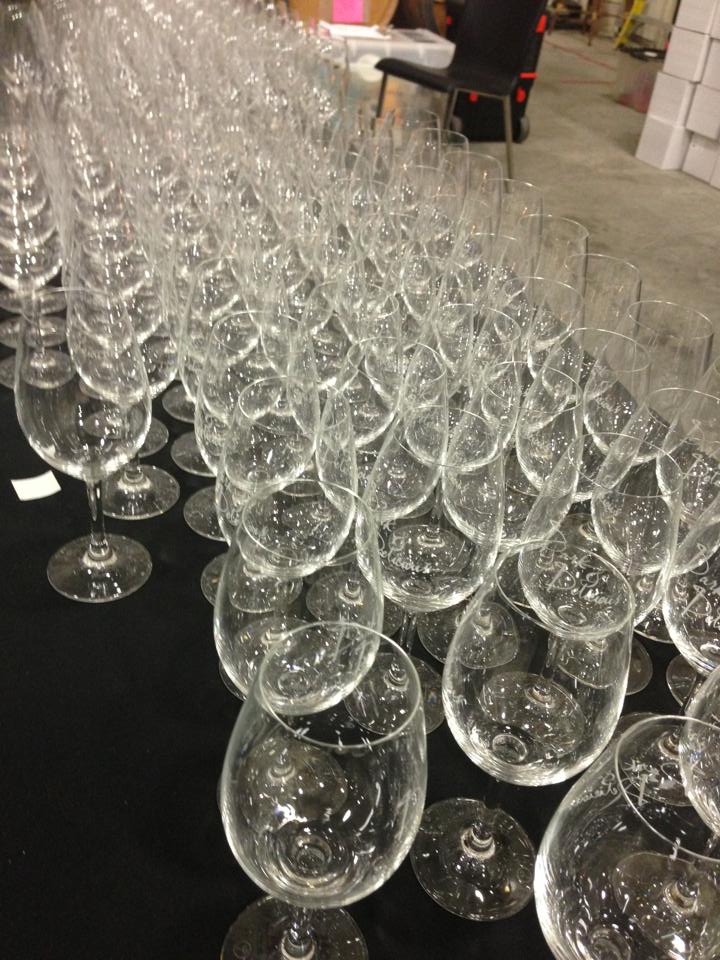 This year's event featured about 50 wineries.  I'd estimate there were 125-150 wines available for tasting.  So there was beaucoup wine, including some older vintages like this wine from Teldeschi…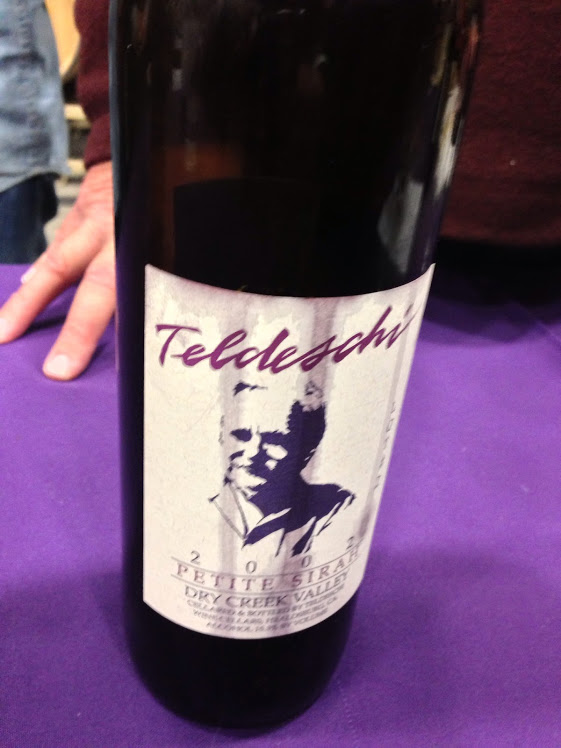 The reason D&D is one of my favorite wine and food events goes beyond my love of the Petite Sirah varietal.  Petite Sirah is an underrated, food friendly wine that is capable of pairing with so much more that the typical BBQ and roast meats with which it is  so often recommended. D&D is a great opportunity to try P.S with a variety of ethnic foods…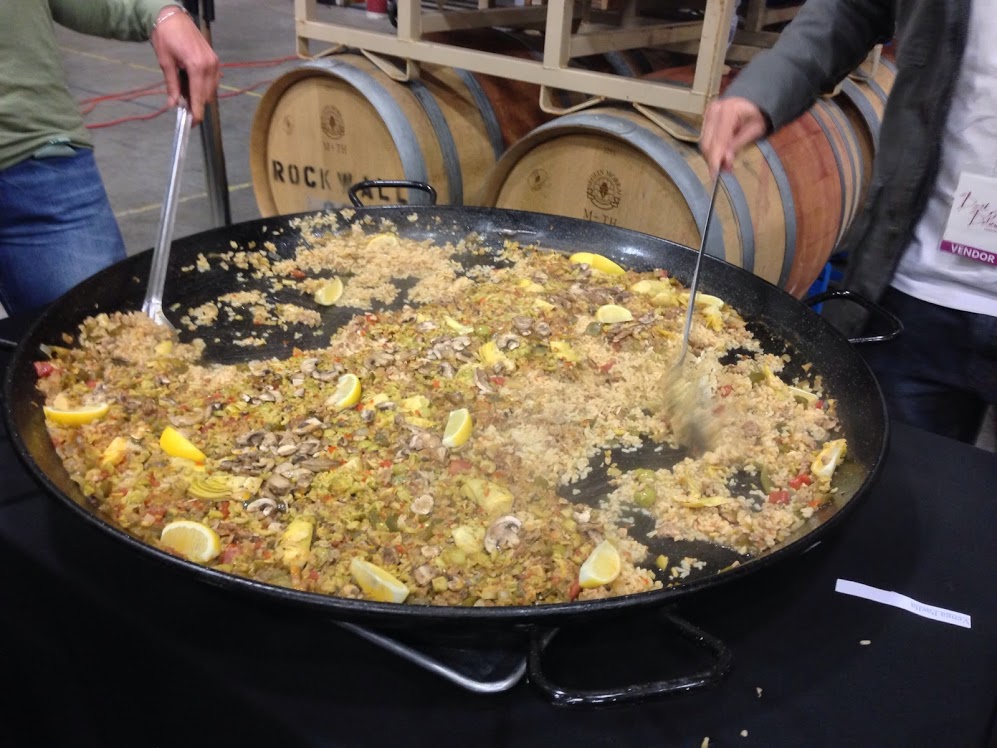 and pork…Since the event is sponsored by the National Pork Board…there is plenty of pork ( a good thing in my book) in all of its glorious forms.
And there was chocolate…plenty of chocolate…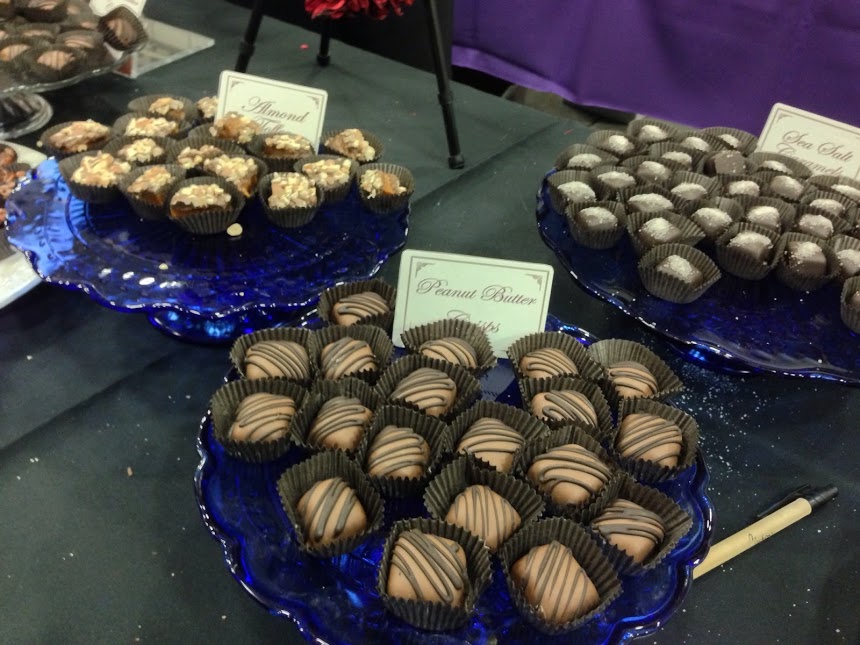 The wine and food pairing of the night for me was the 2011 Miro Petite Sirah paired with Blue Heron Catering's Braised Pork Belly Meatball.  I would love to have shown you a photo but every time I went back for more all I could think about were those meatballs, which are among the best I've ever had!
On the wine front, whenever I come to an event such as this with so many wines to try, I prioritize my tasting such that I try wines from wineries that are new to me first, saving some of my tried and true favorites for later. Even so, it's impossible for me to taste all the wines available.  I ended up trying about 50 wines.  My favorite wines, rated as "outstanding" (90+ points), were:
2010 Aaron Jackson Wines Petite Sirah
2009 Aver Family Vineyards Petite Sirah Blessings
2009 Carica Petite Sirah Kick Ranch
2009 David Fulton Petite Sirah
2006 Delectus Petite Sirah
2008 Field Stone Petite Sirah Staten Family Reserve
2007 Gustafson Family Vineyards Petite Sirah
2007 Ridge Petite Sirah Dynamite Hill York Creek Vineyards
2010 Ridge Petite Sirah Lytton Estate
2009 Robert Biale Petite Sirah Thomann Station
2010 Robert Biale Like Father Like Son
2010 Robert Biale Petite Sirah Basic Black Rutherford
2010 Robert Biale Petite Sirah Dessert Wine (fabulous with fudge!)
2009 Rock Wall Wine Co. Petite Sirah Carver Sutro Palisades
2010 Rock Wall Wine Co. Petite Sirah C.C. Ranch
2006 Stage Left Cellars Petite Sirah Russell Family Vineyards
2010 Tres Sabores Petite Sirah
2010 Trueheart Vineyard Petite Sirah

2009 Viszlay Vineyards Petite Sirah
This event will continue to be circled in red on my annual wine event calendar because it's a fantastic food and wine experience.
Follow me on Twitter @martindredmond for all things wine.  And since I'm a wino with latent foodie tendencies, you'll also find food and wine pairings, and food related stuff!  Become a fan and join ENOFYLZ Wine Blog on Facebook. Cheers! This article is original to ENOFYLZ Wine Blog.com. Copyright 2013 ENOFYLZ Wine Blog. All rights reserved.