I was excited when I saw this week's #SundaySupper theme – "What to do with Thanksgiving Leftovers".  The theme provides a perfect opportunity to broach the perennial, and all to often fraught with anxiety, topic of which wines to pair with the Thanksgiving meal.  For you see, many of today's Thanksgiving leftovers are a prime example of the challenge Thanksgiving presents.  It's not the Turkey, which is the centerpiece of the meal, it's the diversity of food and the corresponding tastes (sweet, sour, salty, bitter, and unami ) presented by the sides, sauces, desserts, etc.  Not to mention the diversity of preferences among those gathered around your table.
My recommendations for seizing this wonderful opportunity 😉 are twofold.  First, select food friendly wines, and secondly depending on how many folks are gathered around your table, have a wide assortment of wines from sparkling wines to whites, rosés,  and reds.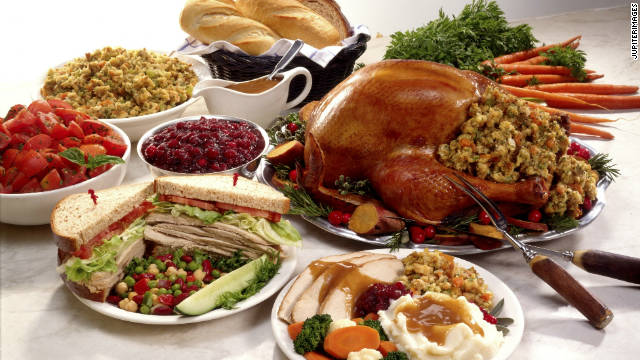 The other reason I've been looking forward to this week is more personal. My signature dish for Thanksgiving is a Spiced Pumpkin Cheesecake with Brown Sugar and Bourbon Cream. It's seriously good cheesecake that my family loves.  But every year I have leftover pumpkin puree I swear I'm going to use after Thanksgiving, but inevitably end up finding in the back of the fridge sometime in January!  Not only that, one can only eat so many Turkey sandwiches! So I'm looking forward to the inspiring and creative recipes the #SundaySupper put on the Family table this week!
Check out this week's lineup and my corresponding recommended wine pairings.
Breakfast & Brunch
Sparkling wines are underrated as food pairing partners, but for my money they offer the most breadth in terms of pairing.  They can work not only as an aperitif, but throughout the meal through to dessert. Pair these items with Lucien Albrecht Cremant d'Alsace Brut Rosé.  It's a sparkling rosé from Alsace, France with a soft, fruity strawberry, raspberry and a hint of citrus peel character that will be a good match for the sweet character of these delicious breads.  Go ahead, slather butter on them, the bubbles will cleanse your palate and get you ready for the next bite!
Main Course
Pair these dishes with a Chardonnay.  I like the 2010 Michael Pozzan "Annabella-Special Selection" Napa Valley Chardonnay because of its judicious use of oak, bold, yet balanced acid profile and tropical fruit, citrus, vanilla, and clove character.  It doesn't hurt that it was #75 on the Wine Enthusiast Top 100 Values for 2012 either! 
Pair these dishes with Pinot Noir – a classic Thanksgiving recommendation because it's fruity, low tannin high acidity nature.  On top of that, many Pinot have a cranberry, herbal, and baking spice character that complement, not only the turkey, but the timings too.  Look for the 2011 Hahn Winery California Pinot Noir. It has wonderful mixed berry, lavender, and spice aromatics, that follow onto the palate.
Pair these dishes with 2010 Ridge Vineyards "Three Valleys" Sonoma Zinfandel Blend. It's a blend of Zinfandel, Petite Sirah, Syrah, Grenache, Alicante Bouchet, and a significant dose of old-vine Carignane that adds depth and acidity to this tasty blend.  It's well-balanced has a bright red berry fruit, herbal and spice character. 
Soups, Salads, Sides & Starters
Pair these with a Brut sparkling wine, which is the most food friendly style of sparkling wine. One of my favorites is Mumm Brut Prestige. It shows biscuit, sweet citrus, red fruit and subtle floral aromas.  and cherry , vanilla and citrus flavors with a creamy mouthfeel. 
Pair this dish with 2010 Ridge Vineyards "Three Valleys" Sonoma Zinfandel Blend
Sweets & Desserts
Pair this dessert with a Sauternes, a sweet white wine from France.  Look for the 2009 Chateau Doisy-Vedrines Sauternes.  It's a rich and layered, with good acidity and a complex honeyed citrus, floral, white peach, fig and persimmon character.  And if you happen to have any leftover apple pie or fruit based desserts…Yum!
Pair these desserts with an Oloroso Sherry, a rich dense style of sherry.  I recommend the Sandeman Jerez-Xérès-Sherry Rich Old Oloroso Royal Corregidor. This one is redolent of caramel, butterscotch and fig, with notes of pear, orange and raisins, and a long sensual finish. And should you happen to have any leftover pumpkin, sweet potato, or pecan pie…O…M…G!
*Clink* – Here's to you and your loved ones.  Remember that Thanksgiving is, most of all, a time to be thankful – for family, friends, and life's many pleasures, including great food and wines. Happy holidays!
Please join on us on Twitter throughout the day during #SundaySupper on November 18.  In the evening we will meet at 7pm EST for our weekly #SundaySupper live chat.
All you have to do is follow the #SundaySupper hashtag or you can follow us through TweetChat.
We'd also love to feature your recipe for Thanksgiving Leftovers on our #SundaySupper Pinterest board to share them with all of our followers, too.
Related posts you might enjoy: