This week's Halloween Trick-or-Treat Party SundaySupper theme created a quandary for me. While I was enthusiastically looking forward to seeing the undoubtedly fun, and creative treats my foodie friends would bring to the #SundaySupper table for the event, Halloween tends to be kid-centric, so I had second thoughts about offering up wine pairings (by the way, I'm referring to young kids – not the adult kids; you know who you are;-)
I settled on a compromise.  I'll offer wine pairings for the Ghoulish Gruel and Haunted Snacks, and skip the Spooky Sweets this week.
If you do happen to have some leftover candy (and if you will..), consider sending it to troops overseas.  Groups like Operation Shoebox, which supports our troops, will gladly take donations.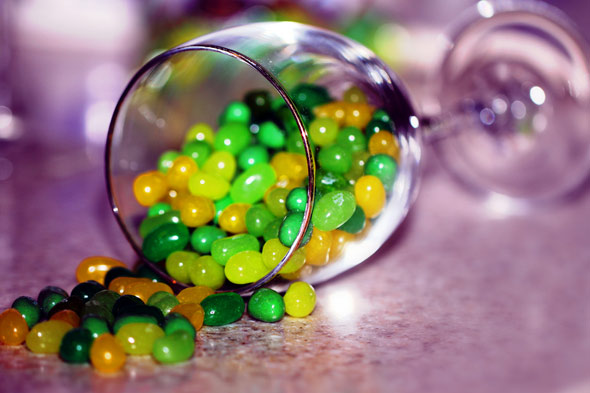 I continue to be amazed at the creativity and passion that manifests itself each week by the #SundaySupper family.  And this week, add fun to the mix!
My recommended wines for this week's #SundaySupper Halloween Trick-or-Treat party are italicized below. To find the recommended wines, click on the name of the wine.
Let's this this Halloween Trick-or-Treat Party started!
Bewitching Brews
Ghoulish Gruel and Haunted Snacks: 
Pair these frighteningly delicious bites with a sparkling wine. Look for La Marca Prosecco, a well-balanced and delicate Prosecco that shows a creamy, fruity, mixed citrus and apple character  Not only will it be a great match for these great eats, it's the only wine here that's going to be good for before, during and, perhaps most importantly, after your Halloween activities!
Pair with this tasty egg-based treats with a New World Sauvignon Blanc. Look for the  2011 Kim Crawford Sauvignon Blanc from New Zealand. It's bursting with citrus and tropical fruits, accompanied by herbaceous notes and zesty acidity.
Pair these hearty treat with Grenache, an underrated wine-lovers wine owing to its lush, juicy character.  Look for the 2010 Altovinum Calatayud Evodia Old Vines Garnacha from Spain with a juicy mixed berry and spice character and a great mouthfeel. 
Pair with bloody good treats with Sangiovese (the name derives from the Latin sanguis Jovis, "the blood of Jove – bwahahaha!) One of my favorites is the 2008 Marchesi de'Frescobaldi Nipozzano Riserva a well-balanced and harmonious wine that has a rich, silky cherry, raspberry, dried plum, spice and cocoa powder character. 
Spooky Sweets:
Please be sure you join us on Twitter throughout the day today. We'll be meeting up at 7:00 pm (Eastern) for our weekly #SundaySupper live chat where we'll talk about all things Halloween.  All you have to do is follow the #SundaySupper hashtag, or you can follow us through TweetChat.
We'd also love to feature your favorite Halloween recipes on our #SundaySupper Pinterest board and share them with all of our followers, too.