The East Bay Vintners Alliance will be hosting the 7th annual Urban Wine Experience ("UWX7") on Saturday, August 18th.  It will be held at Rockwall Wine Company, in Alameda (click here for more information and to purchase tickets).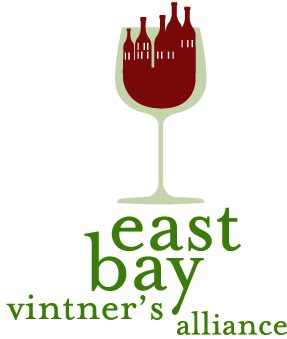 Here's how the East Bay Vintners describes the event…
The East Bay Vintner's Alliance Urban Wine eXperience each summer features  over 18 local wineries, pouring a variety of white, rosés, reds & stickies in a single location.  Each winery teams up with a local restaurant or food purveyor to create delightful morsels paired beautifully with their wine portfolio. Enjoy the sunshine and dance to live music while sipping on delightful wines.
Wikipedia describes an urban winery as follows…"The urban winery is a recent phenomenon whereby a wine producer chooses to locate their winemaking facility in an urban setting within a city rather than in the traditional rural setting near the vineyards. With advances in technology and transportation, it is not a problem for an urban winery to grow their grapes in a remote location and then transport them to the urban facility for crushing, fermentation and aging".
The thing I most appreciate about urban wineries is the diversity of wines offered, both in terms of where the fruit is sourced, and the types of grapes sourced.  You'll find wines made from grapes sourced as far away as Mendocino to the North, and Santa Barbara to the South, and pretty much any other grape-growing regions in between such as Paso Robles, Lodi, Contra Costa County, or the Sierra Foothills.  And in terms of the types of wines produced,  not only will you find the usual suspects like Cabernet Sauvignon, Chardonnay, Syrah, Merlot, Zinfandel, and Bordeaux and Rhone blends with which most of us are familiar, you'll also find wine made from lesser know grape varietals like Teroldego, Tocai Friulano, Barbera, Dolcetto, and Tannat if you're looking to try some new types of wines.
UWX is a great opportunity to discover the East Bay's urban wineries, and the plethora of great winemakers producing fantastic wines right here in our backyard (click here for a list of wineries participating).  I attended UWX in past. It's a wonderful wine and food event.  Check it out!
Cheers!