While out to lunch, one of my co-workers asked me a question that caught me by surprise.  It was a simple question…"What are your 4 favorite wines? (I'm taking editorial license and expanding it to 5 for purposes of this post because…well it just feels right;-) As my mind started to race through the possibilities, I decided to clarify the question (and stall for a second or two).  I replied, "Do you mean by variety or style"?  He replied "Either".  Next thing you know, like the kid Ralphie in "A Christmas Story" when asked by Santa what he wanted for Christmas, I blurted out my answer!
You'd think, being the wine drinking fool I am,  I'd have given this some thought prior to being asked the question, but I hadn't.  I suppose I shouldn't be too surprised by my lack of decisiveness in this matter.  My response would be the same if you'd ask me for my 5 favorite ice creams, cheesecake, or dream cars.  It would likely depend on when you asked me and the answer would be subject to change…
When I got home, I asked my wife the same question.  Her answer, a bit to my surprise, was relatively swift and sure – Pinot Noir, Syrah, Zinfandel, Cabernet Sauvignon, and Petite Sirah.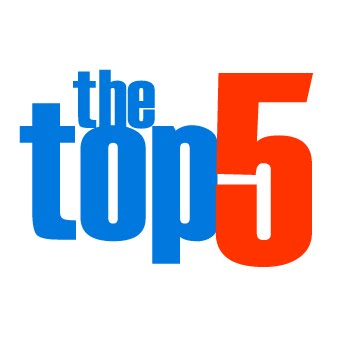 So what are my 5 favorite style/kinds of  wines? They are:
Pinot Noir
Rhone Blends
Bordeaux Blends
Sparkling Wines
Rosé
Your turn!  What are your 5 favorite types, or styles of wine (and "No" you can't respond with the name of an entire country;-)  Leave me a comment and let me know!