My wine of the week for February 25th to March 2nd was a no-brainer for my wine of the week. Last Saturday was Open That Bottle Night, an event held annually, the last Saturday in February. According to the organizers:
Every year since 2000, on a special Saturday night in February, friends, couples and groups around the world get together to enjoy particular bottles of wine, champagne and spirits. The bottle that you enjoy, traditionally, is one that you have been saving for some special event that, so far, has never quite happened. Open That Bottle Night (OTBN) is the event you have been waiting for…the time when you are entitled to uncork that cherished bottle and enjoy the contents. It doesn't matter if the wine is expensive or low cost, white or red, or even if it is still good. What matters are the memories.
We opened up the 2007 Robert Mondavi Reserve Cabernet Sauvignon (bottle 1 of 3). My tasting notes follow:
Dark opaque violet color with reticent dark fruit, dried herb, sweet cigar box aromas. On the palate, nice amplitude, plush tannins, and vivid blackberry, cassis, mocha, vanilla flavors. Medium-long finish. Glad I've got a couple of more bottles. Will be interesting to see how it evolves. 90% Cabernet Sauvignon, 7% Cabernet Franc, 3% Petit Verdot; 18 mos. in 100% new French oak; 93% To Kalon Vineyard and 7% Oakville AVA; alcohol 15.9% – 92pts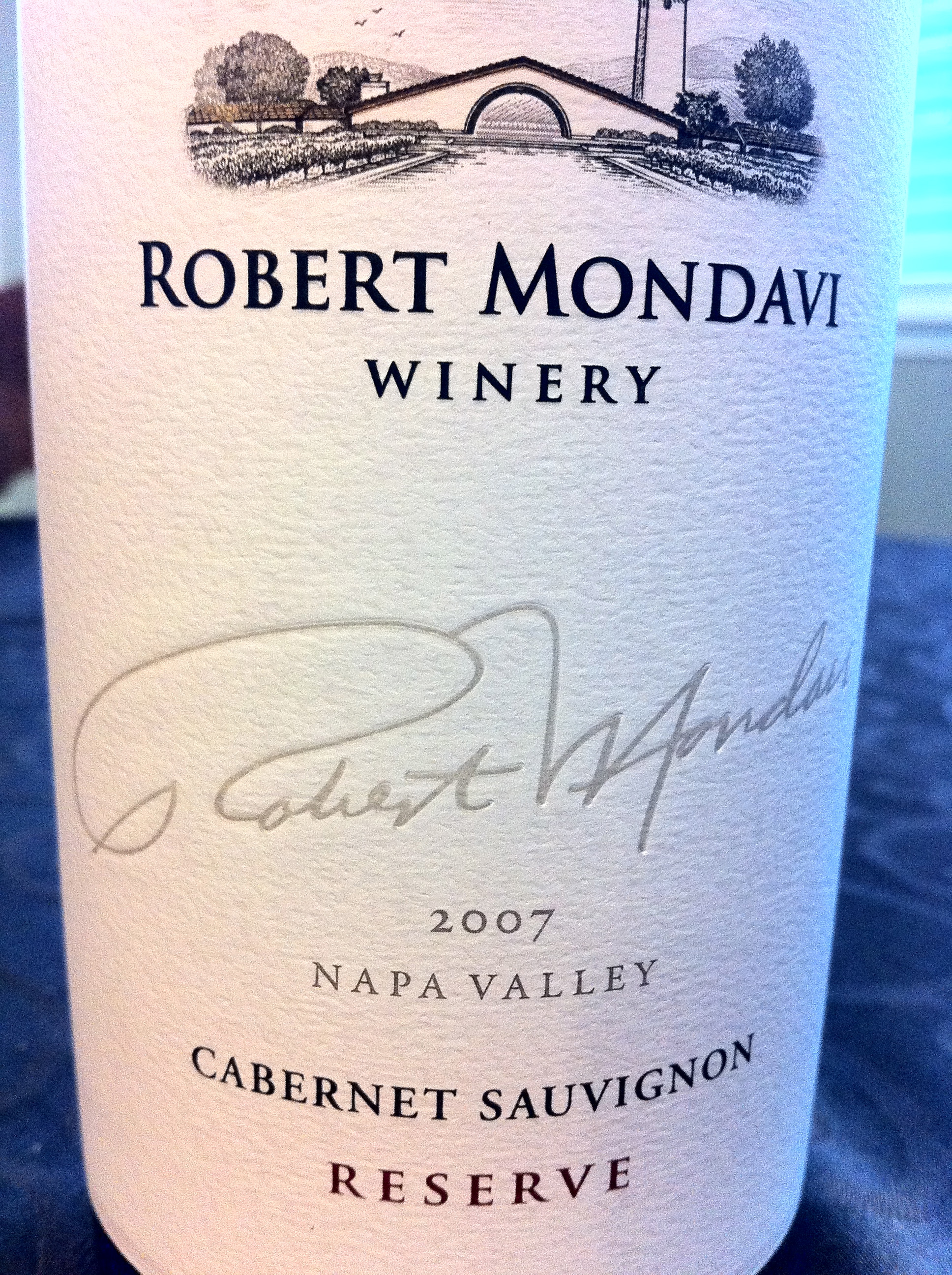 It was an excellent Cab, from an iconic Napa Valley winery! I'm looking forward to seeing how the other bottles evolve!
Tasted 2/25/2012.