Thanks mostly to the 1 Wine Dude 2012 Zinfandel Festival Giveaway, I had the pleasure of attending my first Zinfandel Festival, an unabashed three-day Zinfandel spree, put on by the Zinfandel Advocates & Producers ("ZAP").  I say mostly because, I won (guess I can't say I NEVER win anything anymore) tickets for two to two of the four events put on by ZAP – Epicuria; Food & Zin pairing, and the Grand Tasting, which I attended with my wife.  Since I attended with my wife, fun was in order, so no tasting notes for those two events (It's a lot more work, than fun to taste and write up a bunch of tasting notes at such events).  I also attended Flights – a seminar style tasting, which explored the different styles of Zinfandel.
For this, the 21st annual Zinfandel Festival, Flights  and the Grand Tasting were held at a new venue – The Concourse in San Francisco.
You'll find a few of my favorites wine and food pairings from Epicuria, detailed tasting notes from Flights, and my recommended Zinfandel producers from the Grand Tasting.
Epicuria – Food and Zin Pairings
Zinfandel is a grape with naturally moderate to high acidity, yet it's not typically considered among the pantheon of food friendly wines.  But my personal experience is that  Zinfandel has very good "foodability" (new phrase picked up at ZinFest;-) It's so much more than a burger and ribs wine!  The event featured pairings of 50 Zinfandel wines with creations from master chefs.
My favorite Food and Zin pairings were:
Duck prosciutto, pistachio goat cheese mousse and citrus from Taste Restaurant paired with Terra d'Oro 2008 125 Year Old Vines, Deaver Vineyard, Amador
Tortellini Porcini with Black Truffle Cream from Il Davide Cucina paired with Starry Night Winery 2009 ,Alexander Valley, and 2009 Old Vine, Nervo Station Vineyard, Alexander Valley
Mojama (Cold-smoked Ahi Tuna) from Wine & Roses Hotel Restaurant, Spa paired with McCay Cellars 2008 Equity Zinfandel, Lodi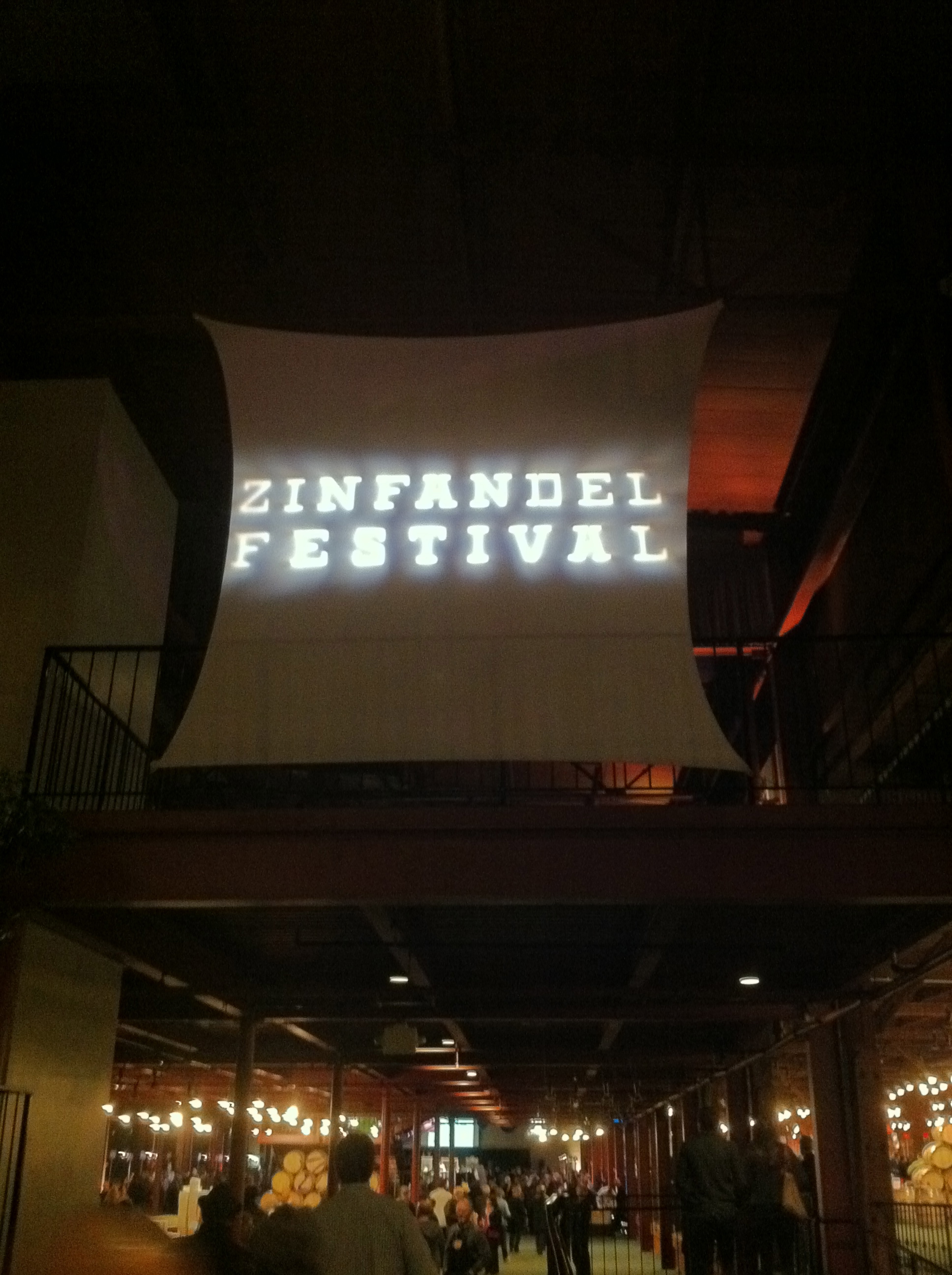 Flights – Forum of Flavors
Flights was an educational tasting to showcase different styles of Zinfandel.  There were three flights of wine, each representing a different style of Zinfandel, and each having a separate panel of winemakers.  The panels were moderated by Joel Peterson, Winemaker Ravenswood Winery, founding BOD and 2-time President of ZAP.
Joel Peterson stated that Zinfandel is the "Rodney Dangerfield" of wines.  In many respects that's true.  It's frequently characterized in the press as a high alcohol, ripe and overly jammy "monolithic" beverage. In my mind Zinfandel is no different that other wines in that its produced in a variety of styles.  My other take-aways from the panel discussions were as follows:
Zinfandels are great weeknight wines
Zinfandel a very tough grape to grow because of uneven ripening
The lower alcohol style of Zinfandel are more versatile food partners
The higher alcohol style of Zinfandel may not be as food friendly, but again like other wines, sometimes the wine is the treat, and consumed either before or after a meal
Finesse style Zinfandels around 14% ABV may be thought of as comparable to Cru Beajolais in style
Moderate style Zinfandels between 14-15% ABV comparable to Italian Tuscans in style
Big style Zinfandel over 15% may be thought of as comparable to Southern Rhone style.
Big Zins love simple foods
High alcohol wines not necessarily unbalanced wines.  Dave Phinney mentioned an 18.1% ABV dry Grenache from France that was very balanced.  He submitted that his wife, who is sensitive high alcohol wines, enjoyed it.
Zinfandel does so well in California does well because it's planted in the best spots
Old Vine love is more about the intrinsic value of these historic vines than economics
The "Finesse" Flight – Around 14% ABV
Panelists:
Chris Leamy – Winemaker; Terra d'Oro
Doug Nalle – Winemaker/Founder Nalle Winery
Julie Johnson – Owner/Winemaker Tres Sabores Winery
The "Moderation" Flight – Between 14-15% ABV
Panelists:
Tim Bell – Winemaker; Dry Creek Vineyard
Randle Johnson – Winemaker; Artezin
Dr. J Bernard Seps – Tractor Driver/President/G.M./Winemaker Storybook Mountain Winery, and founding ZAP member
These Zins are the predominant style and alcohol levels in the marketplace. This style is sometimes referred to as the "claret" style.
The "Big" Flight – Above 15% ABV
Panelists:
Dave Phinney – Owner/Winemaker; Orin Swift Cellars, and Flying Winemaker
Tegan Passalacqua – Winegrower; Turley Wine Cellars, and founding member of Historic Vineyard Society
Jeff Farthing – Asst. Winemaker; Michael David Winery
These are the "Big Boys" of Zinfandel big, bold, ripe and intense which are often scored 90+ points
Grand Tasting – From A to Zin
The Grand Testing featured 197 wineries (probably 400 wines). All were from California, which isn't surprising given that Zinfandel is California's heritage wine, except three, one each from Arizona, Italy and South Africa.  I tried 75 wines before tapping out.  I highly recommend the following producers, whose lineup I tasted through and found all to be excellent:
The Usual Suspects – Bedrock Wine Co., Dashe Cellars, JC Cellars, Ridge Vineyards, Robert Biale, and Woodenhead
New to me – Black Sears Estate Wines, Tres Sabores, and Valdez Family
This was a fun and educational event.  It's been my experience that Zinfandel's "foodability" is vastly underrated, so it was great to see it paired with a wide range of foods.  Flights gave me a chance to experience the "rainbow" of Zinfandel styles, and learn a few things about making Zin,  and the Grand Tasting was  like a great reunion with my epiphany wine!