I recently had the pleasure of visiting Beaulieu Vineyard, located in the Rutherford District, in California's Napa Valley.  Beaulieu Vineyard ("BV") is one of Napa's oldest and most iconic wineries.  Georges Latour, and his wife Fernande established it in 1900.  As legend has it, upon seeing the four acres of land they were to purchase, Fernande proclaimed "Quel beau lieu" which translates to "What a beautiful place".
BV has at least three claims to fame.  The first is that it was one of the few wineries to thrive during Prohibition.  The vast majority of nascent wine industry in California was devastated during the thirteen year "Noble Experiment".   It did so by selling sacramental wines to the Catholic Church in San Francisco.
BV's second claim to fame is that they were trailblazers in terms of winemaking techniques for Napa Valley wines.  BV hired Napa Valley's first trained enologist-the legendary "Maestro" André Tchelistcheff in 1938.  Tchelistcheff is widely regarded as the most influential post-Prohibition winemaker in California history.  He created Georges de Latour Private Reserve, (the first separate "private reserve" bottling), and made it  during its glory days from 1938 to 1973.  He also introduced new techniques and procedures to Napa Valley, such as aging wines in small French oak barrels.  Interestingly, after Tchelistcheff left BV he consulted Warren Winiarski, another winemaker in the Vintners Hall of Fame, on the 1973 Stag's Leap Wine Cellar  Cabernet Sauvignon.  That wine won the famous Judgment of Paris in 1976 , put California on the wine map, and destroyed the myth of French superiority.  Tchelistcheff returned to Beaulieu as a consultant in 1991.  He was the inspiration for the BV Tapestry Bordeaux blend.  And later, in the '80's, BV conducted a 10-year clonal study of Cabernet Sauvignon grapes that was, at the time, the most thorough clonal study on Cabernet grapes in the world.  That study resulted in UCD clones 4, and 6 that are the primary grapes used the Georges de Latour Private Reserve.
And last, but not least is the iconic Georges de Latour Private Reserve Cabernet Sauvignon.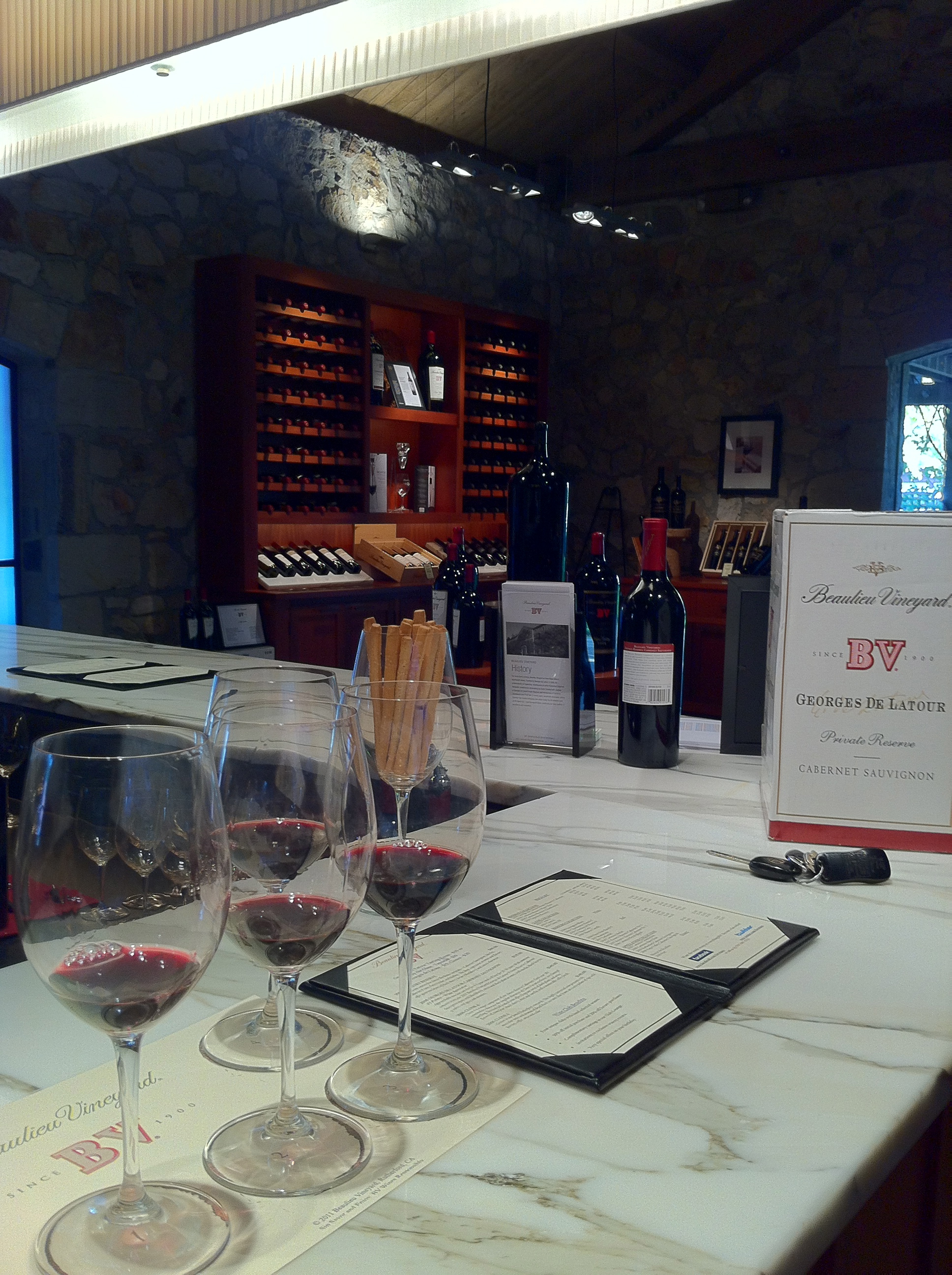 I had the opportunity to taste current releases of several of their Cabs (including the iconic Georges Latour Private Reserve) and their Bordeaux Blend .  My guide for the tasting was Larry Dalby, Wine Educator who was very knowledgeable and informative.  What I really enjoyed about the tasting was an opportunity to "deconstruct" the famed Georges Latour Private Reserve.  I had the chance to taste Clone #4, and Clone #6, each on its own as a stand-alone bottling.  I thought each was outstanding on its own, but together they were the embodiment of the synergies that can be achieved with blending – the whole was more than the sum of the parts!
It was an excellent tasting, and  proof positive of Beaulieu Vineyards resurgence as a benchmark Cali Cab.  See my tasting notes that follow: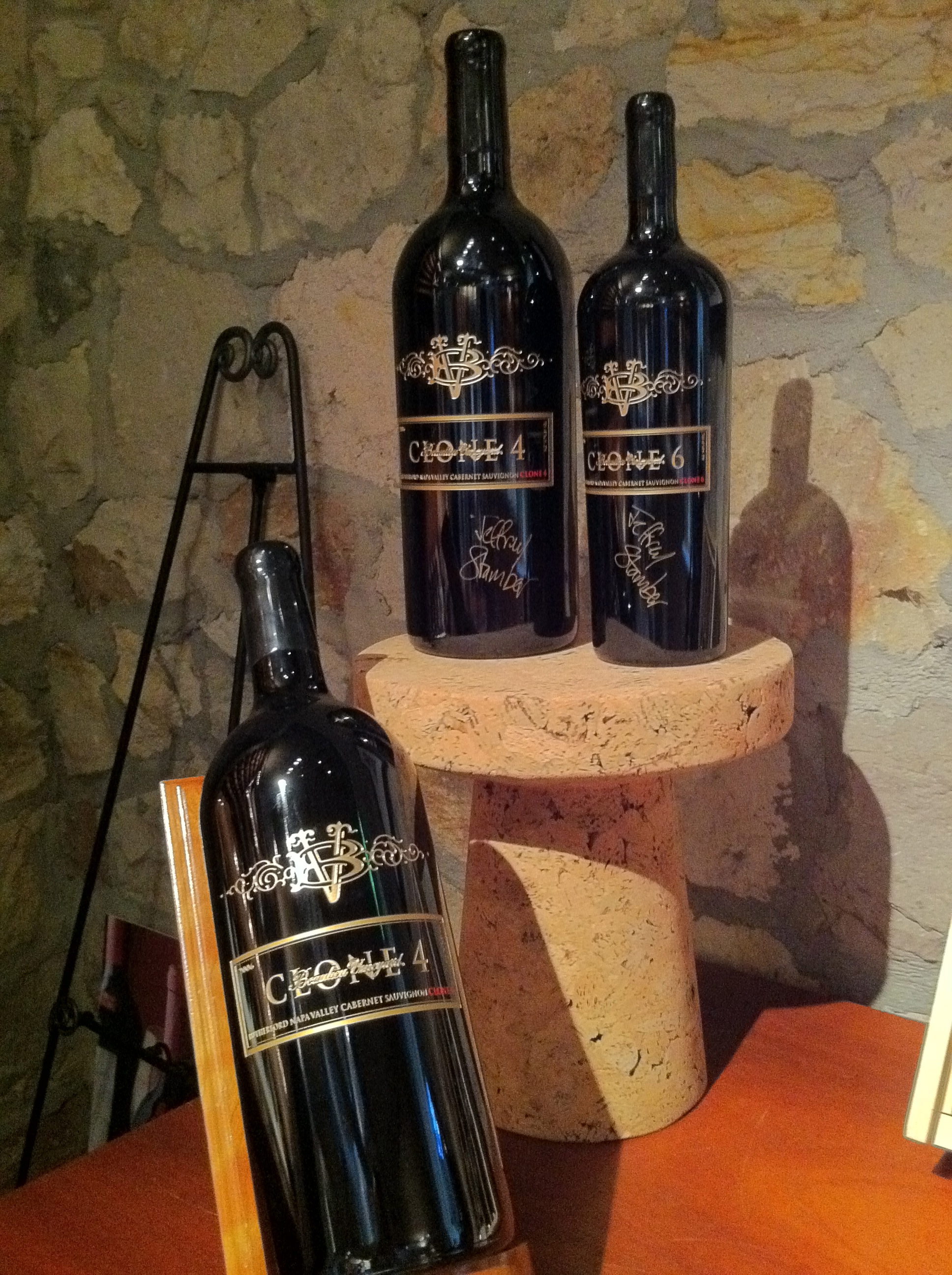 Related articles