From time to time I come across a bottle of wine that has a surprising good Quality/Price Ratio ("QPR").  Then I can't wait to share it with you, because that's what us wine lovers do – we share!
I picked up this one at my local Costco store a couple of weeks ago.  It came highly recommended by the Costco wine rep who happened to be on site that day.  The 2009 Robert Goyette Sonoma Coast Pinot Noir presents a lot of value at $12.99/bottle, especially for a Pinot Noir, where I think it's more challenging to find great QPR wines under $15.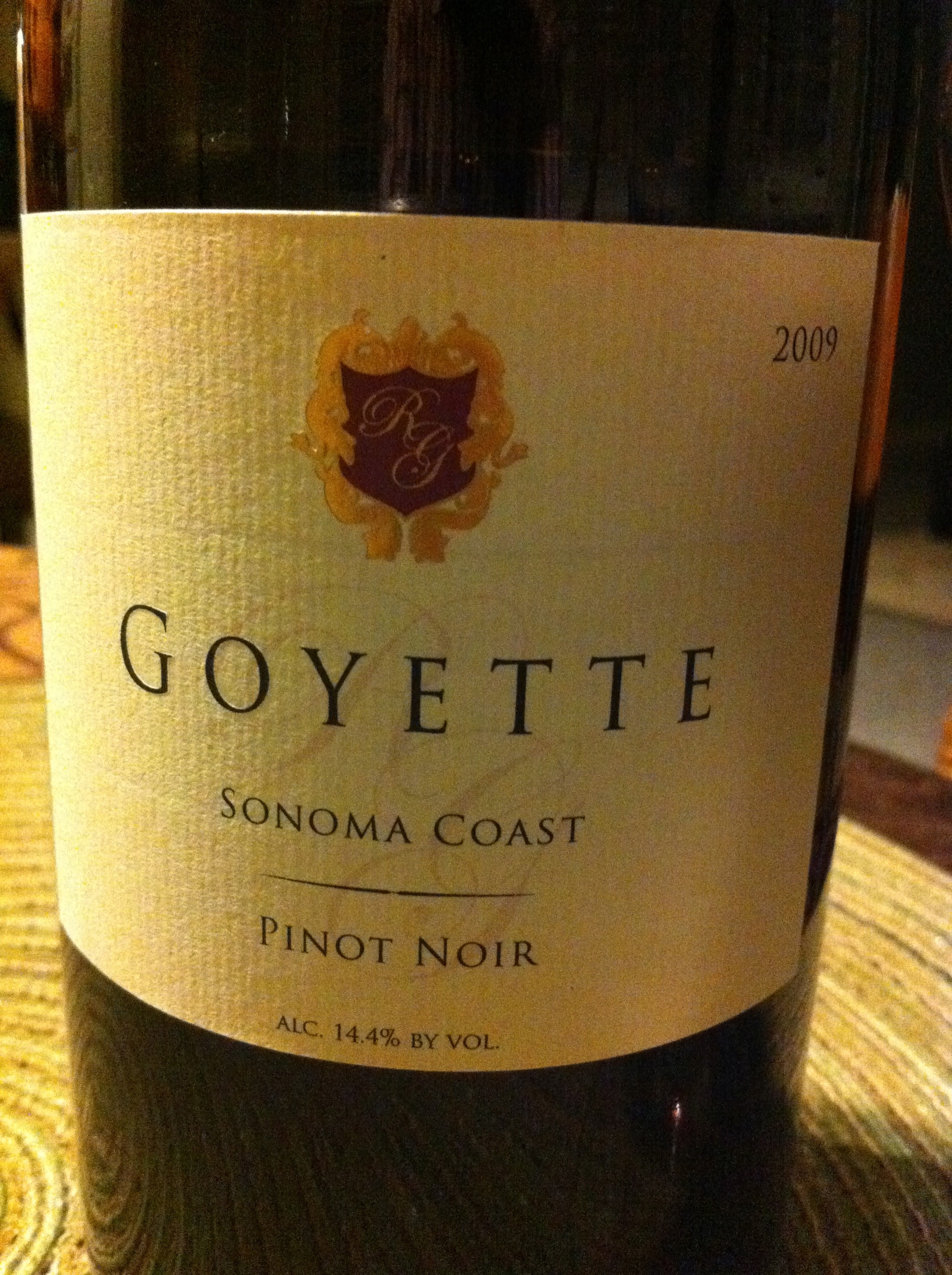 My tasting notes follow:
Ruby color with earthy, licorice, red fruit, and spice aromas. On the palate – fairly well-balanced, smooth, medium bodied with well-integrated tannins, and tart cherry, licorice, and eastern spice flavors.  I highly recommend.