As Gomer Pyle would say "SUprise, SUprise – a sparkler from New Mexico!  Gruet makes both Vintage, and Non-Vintage sparkling wine, and still wines. A family who previously made Champagne in France established it.  While traveling through the Southwest in 1983, they fell in love with New Mexico and decided to produce sparkling wine here in the US.  Their first harvest was 1987, and they released their first sparkling wines in 1989.  They sell about 100,000 cases of wine annually.
Gruet makes very good Quality-Price Ratio ("QPR") sparkling wines.  This one is no exception.  A Gruet Brut was the first wine I tasted for this weekly "T.G.I.F. Champagne and the like…" series back in February of this year.  I'm looking forward to tasting their Blanc de Noir.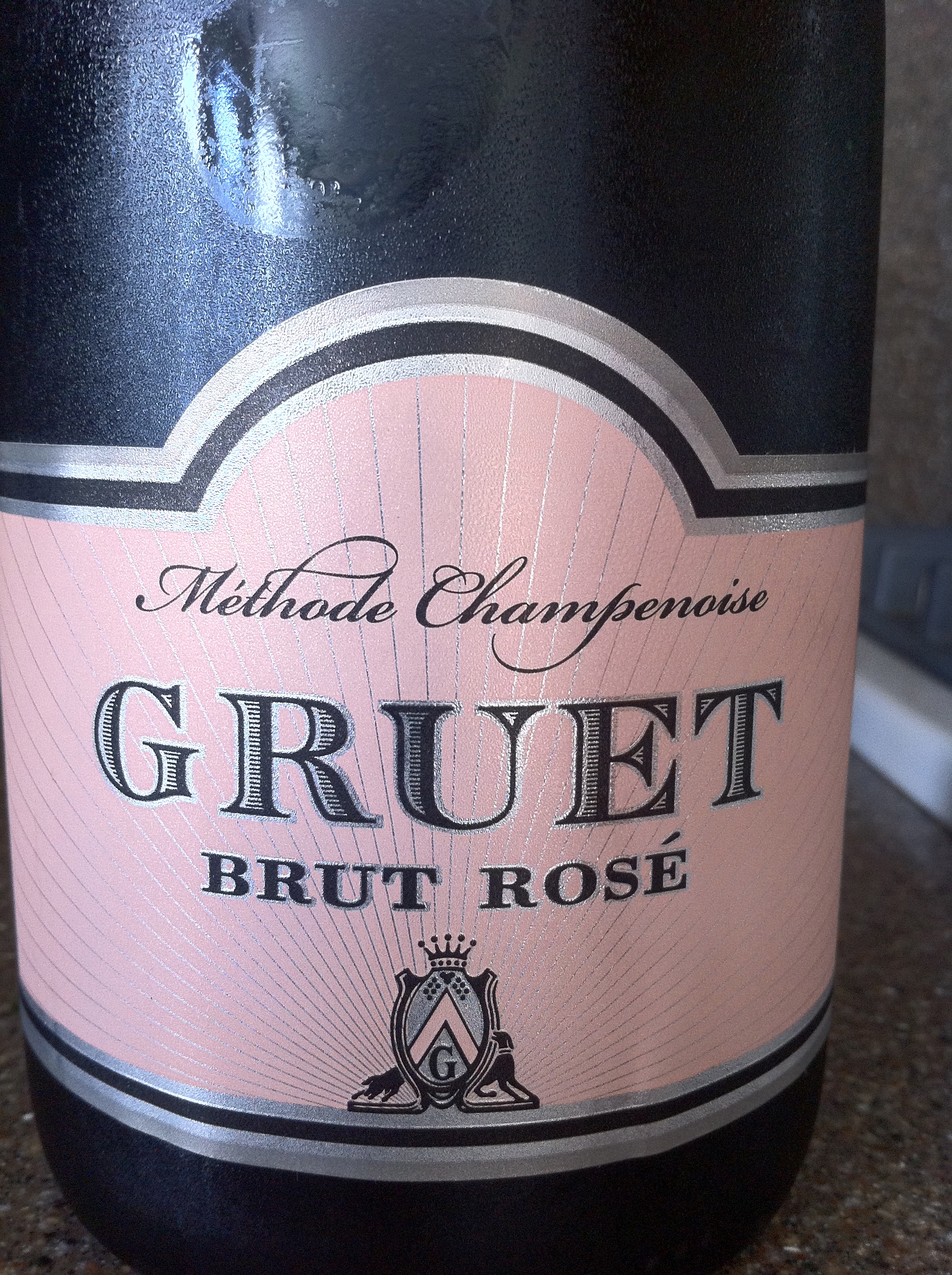 NV Gruet Brut Rose Sparkling Wine
USA, New Mexico
100% Pinot Noir
Alcohol By Volume: 12%
Cost: $14
Production method: Methodé Champenoise; Stainless steel fermentation/aging.  Aged 24 months en tirage.
My tasting notes follow:
Appearance: Deep pink, with hint of a copper tinge.
Aromas: Red fruit – strawberries, and raspberries with a bit of yeast.
Body: Bead of smallish bubbles with a somewhat creamy mousse that contains large bubbles.  Bubbles dissipated quickly.  Light-bodied, with a touch of richness, and approaching off-dry.
Taste: Follows aromas with strawberries, raspberries, a hint of minerals and tangerine
Finish: Short
Pair with: Sparkling wines are probably the single most versatile wine to pair with a wide variety of foods.  We enjoyed this with a Mixed Seafood (Calamari, Shrimp, and Scallops) Pasta.  This would also be delightful with baked, or poached salmon.
I really enjoyed the taste of this one, though it was one-dimensional.  I was a bit disappointed that it went flat surprisingly quickly.  I would have enjoyed this more, and scored it higher had the bubbles not dissipated so quickly.  Perhaps I got a stale bottle.  At this price point, such a sparkler is intended to be enjoyed sooner rather than later.   I look forward to trying another bottle.  I recommend. 85 pts
Related Articles