I didn't realize it at the time, but we reached a minor milestone for the Pacific Pointe Wine Tasting Club ("PPWTC") with meeting last week for Grenache Night.  It was our 10th meeting!
We blind tasted a group of 10 Grenaches.  We actually had 15 bottles of wine, but for the first time, we had more than one duplicate bottle.  There were 5 bottles of Sarah's Vineyard Grenache.  From what I could gather – widely available at BevMo;-) Of the ten wines we tasted ,seven were from Spain.  The majority of Spanish Garnacha (Grenache) were from the Calatayud region in Aragón, where many believe the grape originated.  The balance were from California, all from the Central Coast.   There was a large group of 25 tasters who scored all the wines.
What I especially appreciate about our wine-tasting club is the diversity of experience.  There is a handful of what I would consider "serious" wine lovers, but the majority of the club members, core and otherwise, are more "casual" wine drinkers who like wine and I suspect drink it occasionally rather than daily.  But they want to learn more, and have a good time doing it! And that friends, is the beauty of our wine-tasting club!
The 10 wines we tasted were:
NV Don Quixote Almansa capitulo 8 (Spain-La Mancha)
NV Altovinum Calatayud Evodia (Spain-Calatayud)
2007 Bodegas San Alejandro Garnacha Catalayud Las Rocas Viñas Viejas (Spain-Calatayud)
2008 Artazuri Garnacha Navarra (Spain-Navarra )
2008 JC Cellars Ventana Grenache (California – Central Coast)
2008 Query Grenache (California – Central Coast)
2009 Bitch (Spain-Calatayud)
2009 Castillo de Monseran Garnacha Cariñena (Spain-Cariñena)
2009 Sarah's Vineyard Grenache (California-Central Coast)
2009 Trader Joe's Catalayud Old Vine Reserve Garnacha (Spain-Calatayud)
We  kicked off the evening with a Grenache Blanc, the white counterpart to the Grenache Noir (a.k.a. Garnacha/Grenache), the wine of the night.  Sparkling wines and whites are a great way to prepare the palate for tasting reds.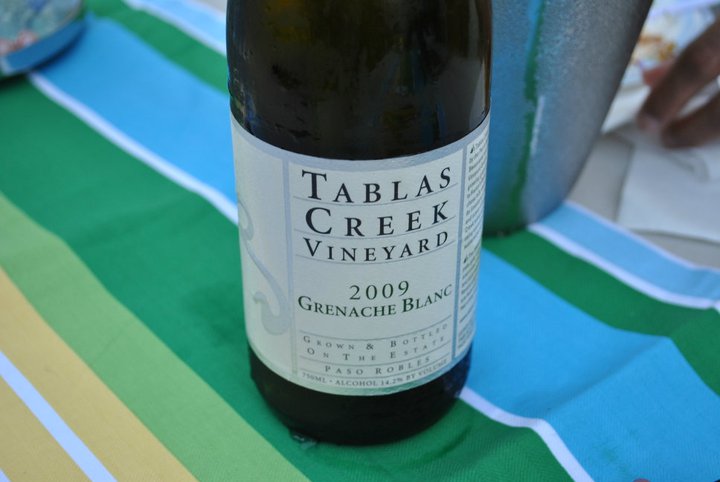 Before we embarked upon the wine tasting we usually have a bite to eat -pot luck style.  We ask that folks bring dishes that will pair well with the wine being tasted, and provide them with a list of suggestions. We had some very nice dishes that paired well with Grenache including various BBQ (see pics below) and Grilled Pork, Beef Chow Fun, Chicken Pineapple Meatballs, and  Lentil Salad.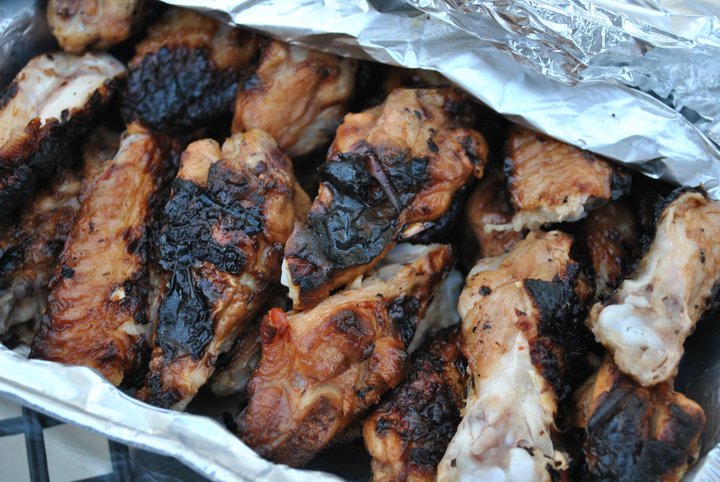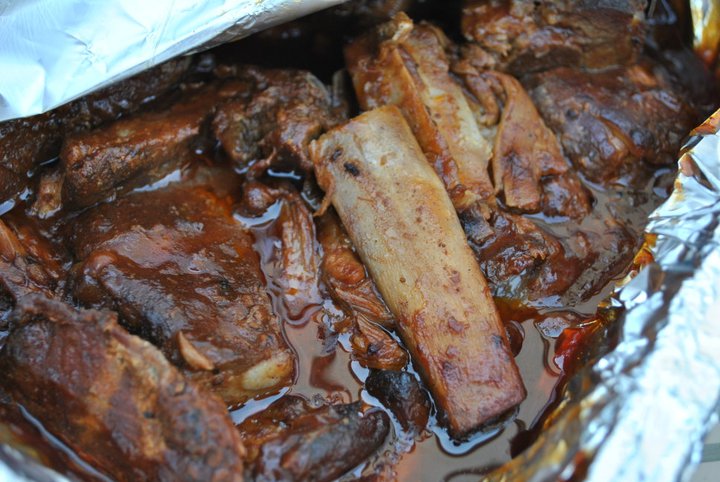 After that we got down to the business of tasting the wines.  And (drumroll please)…..and the winner, with an average score of 90pts was: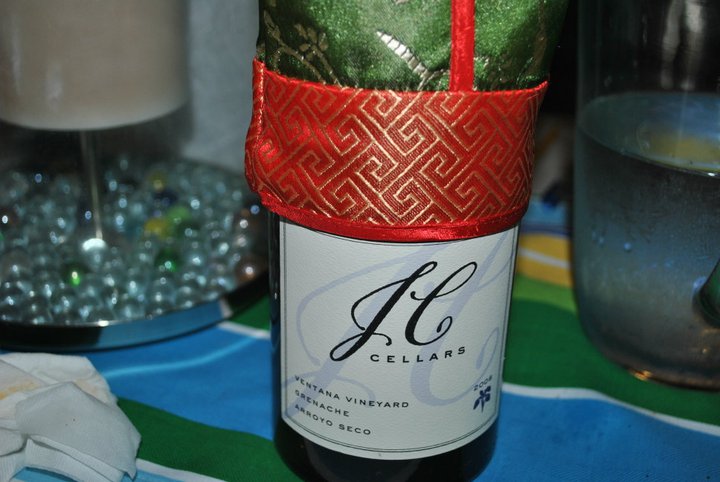 I find it interesting that, that's the same score given to the JC Cellars Grenache Ventana by the iconic Robert Parker!  The JC Cellars Grenache retails for $35. For the first time in our short history, the most expensive wine was the winner!  There were two value wines that were hot of the heels of the winner with an average score of 89pts that I must mention.  In second place was the NV Altovinum Calatayud Evodia available at Whole Foods for about $8, and in third place was the 2009 Trader Joe's Catalayud Old Vine Reserve Garnacha available for $10 at TJ's. Either would be an inexpensive way to give Grenache a try!
Related articles