It's hard for me to believe, but a year ago today, I posted my first "ENOFYLZ" blog!  When I first started decided to do this after returning from a family reunion last year, I had two hopes.  The first is that several family members would get the blog off to a good start, subscription wise. The second is that I'd blog maybe once a week or so.
If there's one thing I've learned during this year, it's that you never know.  Blogs I thought might get a lot of hits didn't and vice-versa.  As for those two initial hopes?  Only one family member is a subscriber, and this is my 88th blog post.  As I said…you never know….
It's been an up and down year.  The blog got off to a very slow start.  Then in February of this year, in relative terms, the blog took off with triple the number hits in February as it had in any other month up to then.  In fact, the blog has almost as many hits in February as it did the first 6 months!  It's mostly been a steady (albeit slow) increase since then.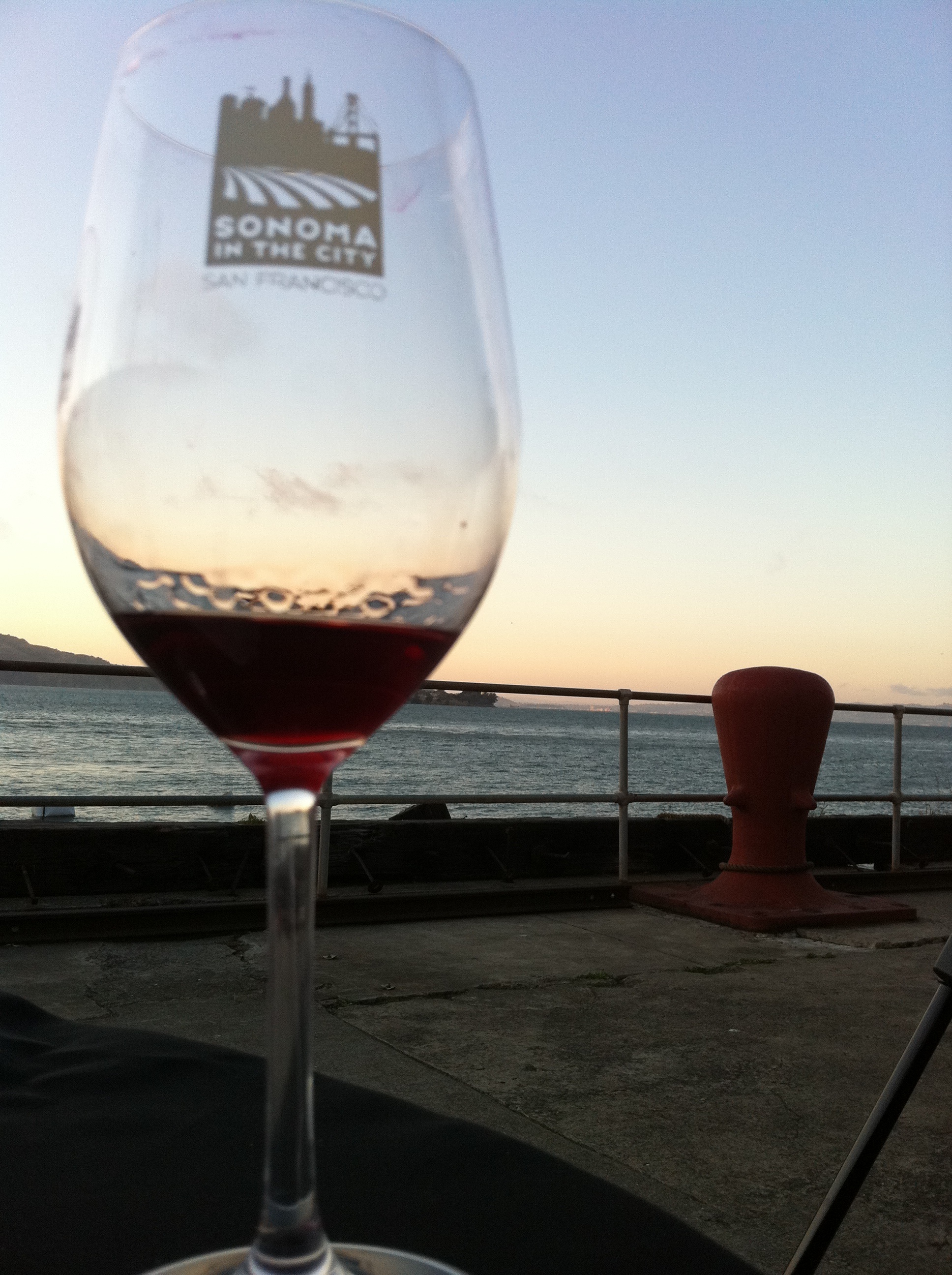 Highlights
Most popular single day post: Q&A with Richard Jennings, The Man Who Tasted 5000 Wines Last Year
The weekly "T.G.I.F…Champagne and the like" series has seen steady hits (and in the process has turned me into a total bubbles slut;-)
And here's a cool factoid (well at least IMHO), if you Google "Sunday Italian Gravy Wine Pairing", my blog entitled Sunday Italian Gravy – Wine Pairing Smackdown is #1 on the search results! Woot woot!
I'm positively delighted and grateful to receive some recognition from my fellow wine bloggers – Richard Jennings of RJonWine.com, My Wine Tasting Hero, in this post, and Christopher Walker of 4488: A Ridge Blog from Ridge Vineyards (one of my favorite wineries) blog in this post. Thank you Gentlemen!  Both blogs are finalists for the 2010 Wine Blog Awards (and you'll find links to their blogs in my blogroll).  I highly recommend both!
Opportunities for Improvement
I've received few comments on my posts, outside of my fellow wine bloggers, so I haven't had as much the dialogue with readers (especially subscribers) as I'd like.
My blogs are seldom shared via FB, or Twitter.
What's next?
I'm planning to give the blog a facelift in the next couple of months.
I'm planning to add a "No Reservations Wine Tasting" series profiling remarkable wineries.
I'm planning to change my "linking" strategy – less links to resource materials (which I've found are seldom clicked), and more links to other great wine blogs that have germane content.
I'm planning to use more photos and videos where appropriate. After all, "a picture is worth a thousand words"!
I've learned so much while doing research for topics about which I've blogged. I hope you've learned a thing, or two also!  I'm still learning about wine, and wine blogging, and it's been a blast!  I write this blog because I'm passionate about all things wine.  I'm hoping that comes through in my blogs, and as long as I continue to do this blog, I'll continually strive to improve it.  Finally, I hope you'll feel free to leave comments/feedback.
I want to give a special "Thank You" to two people, my wife who has unwavering supported me in this endeavor despite the fact that I sometimes get carried away, and Diane Gallo – my first subscriber (other than my wife;-)!
In Vino Veritas!