It was a beautiful wine, food, and fun-filled weekend for the 22nd Annual Passport to Dry Creek Valley ("Passport") with fabulous weather (in fact we were told by Jack Florence of Florence Ranch, who has been growing Dry Creek Valley for 35 years, that it has never rained Passport weekend)!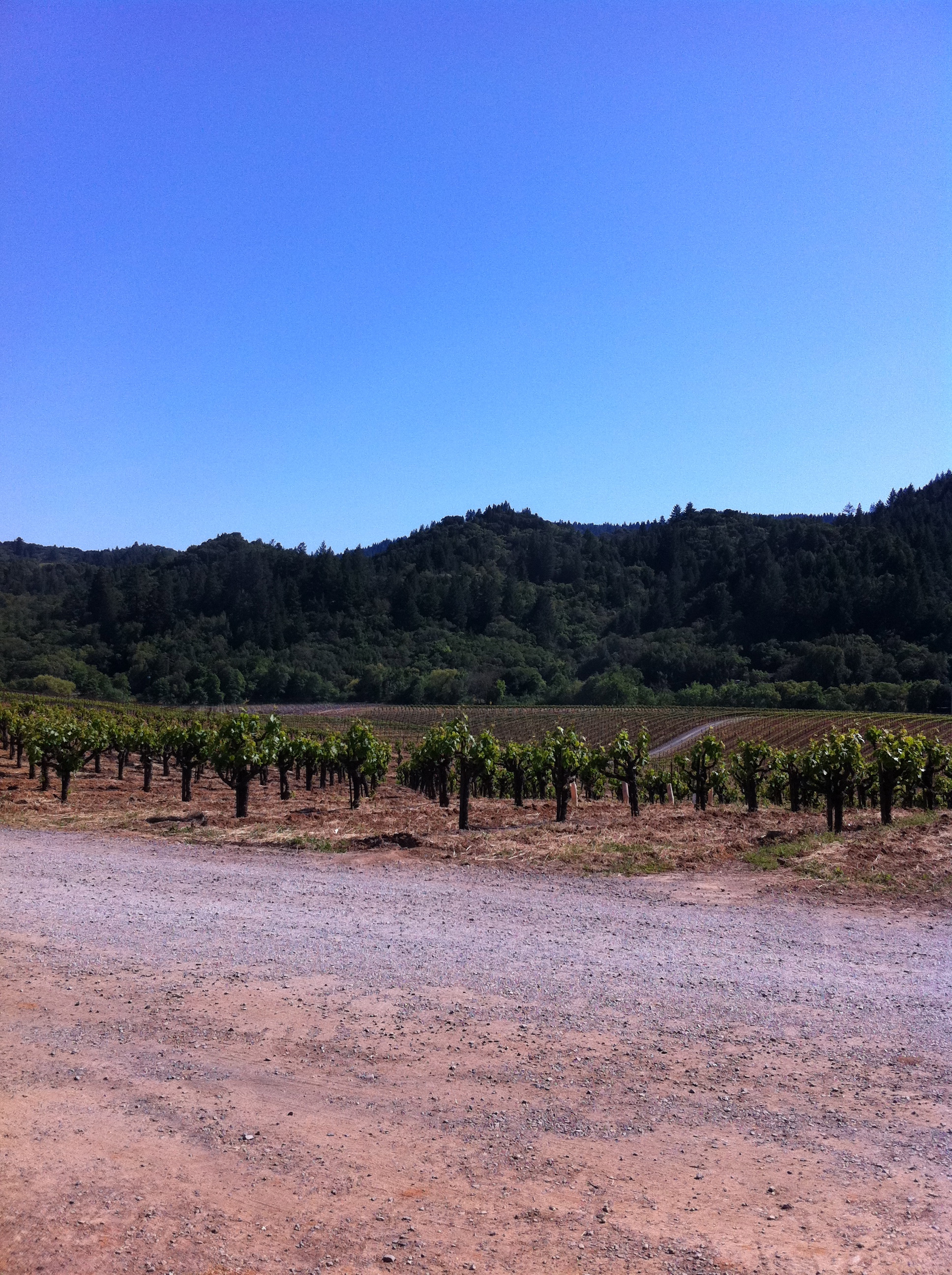 As expected, our original plan to go to ten wineries over Saturday and Sunday ( Amista,  Mauritson, Mazzocco, Michel-Schlumberger, Ridge, Alderbrook Frick, Mounts, Seghesio, Unti) morphed into visiting 15 of the 46 wineries ( we also went to Dutcher Crossing, Bella Vineyard and Wine Caves, Armida, Dry Creek Vineyards, and Quivira).  I tasted 75 wines over the two days, the vast majority of which were very good to excellent, had some great food, and enjoyed the entertainment offered.  My Top 10 most memorable of the wines were: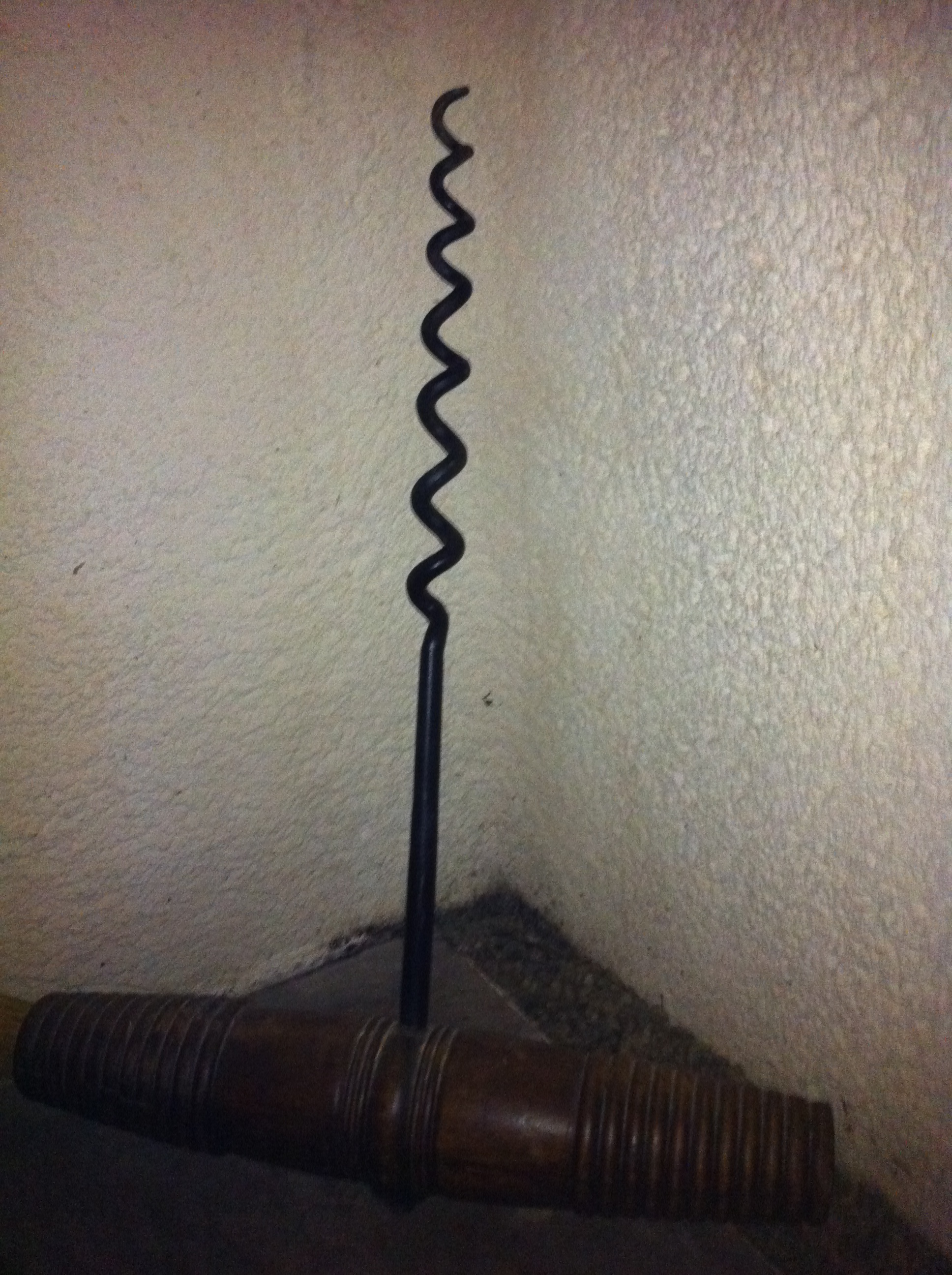 Reds:
2005 Ridge Grenache (88% Grenache, 6% Petite Sirah, 6% Zinfandel) – Aromas: Dusty cherries; Palate: cherries, spice.  Balanced with a medium finish – 88pts
2007 Ridge Lytton Springs Zinfandel (71% Zinfandel, 22% Petite Sirah, and 7% Carignane) – Aromas: Wonderful aromatics of dark fruit, spice, vanilla and a bit of pepper;  Palate: Blackberries and raspberries with good balance, and long finish – 91 pts
2008 Quivira Mourvèdre – Aromas: Plums, blackberries cloves, and touch bacon Palate: Plums, blackberries, vanilla and cloves w/medium finish – 88 pts
2008 Quivira Elusive (34% Syrah, 32% Grenache, 28% Mourvedre, 6% Petite Sirah) – Aromas: Dark fruit and black cherries  Palate:  Dark fruit and strawberries, with good balance and finish- 89 pts
2007 Seghesio Home Ranch Petite Sirah;  Aromas: Spicy blueberries, and a bit of oak Palate: black raspberries, vanilla, and mineral. Fine-grained tannins provide that little bit of "grip" I like. Fruity, but not overly so. Young, but tasty! – 88 pts
2oo8 Seghesio San Lorenzo Zinfandel (84% Zinfandel, 12% Petite Sirah, 2% Carignane, 1% Alicante and 1% Grand Noir); Aromas: Dark fruit, spice Palate: blackberries, cocoa, and spice. Good balance with a lengthy finish. Paired with Seafood Gumbo – Off the Chain!  – 90 pts
2008 Mauritson Rockpile "Buck Pasture" Red Wine (45% Cabernet Sauvignon, 23% Cabernet Franc, 18% Merlot, 13% Malbec, and 1% Petit Verdot); Aromas: Cherries, black currant and vanilla;  Palate: Cherries, black currant, mocha;  surprisingly excellent paired with Chocolate Caramel Tartlets with dark chocolate shell, maldon sea salt caramel – 89 pts
Whites:
2009 Quivira Fig Tree Sauvignon Blanc (88% Sauvignon Blanc, 12% Sauvignon Musque – S/S fermented); Aromas: Melon and citrus Palate: Melon, citrus and subtle fig. Good balance and a decent finish.  This one wasn't citrus-ey and grassy as were most we tasted. Very nice effort! – 87 pts
2008 Frick Grenache Blanc, Owl Hill Vineyard; Aromas: Peach and stone fruit, Palate: Peaches with subtle vanilla flavor, great mouth feel! Superbly paired with "Green Goddess Seafood Nachos" from foodwishes.com (Click here for photos of food pairings at Frick) made with Dungeness crab, shrimp & lobster cream cheese, Green Goddess dressing on a green avocado chip! –  88 pts
2008 Dutcher Crossing Stuhlmuller Vineyard Chardonnay;  Aromas: Buttery with a touch of tropical aromas  Palate: Buttery apple and vanilla; Nice job of integrating buttery flavor and texture without oak being overwhelming – 88 pts
And that was just the wine!  As I mentioned in my previous post, Passport is about wine, food, and entertainment. Other categories of highlights for me include:
"Winery I could have stayed all day";  Seghesio – hands down!  Wonderful wines, food, and best entertainment of the event for me.  It was a taste of 'Nawlins in Cali with ample servings of Tasso Shrimp Fettuccini, Seafood Gumbo with Andouille Sausage, Cajan BBQ Ribs, and Beignets, and serving hot music laid down by Andre Thierry & Zydeco Magic!  Seghesio is the reason we went to fewer wineries on Sunday, than Saturday!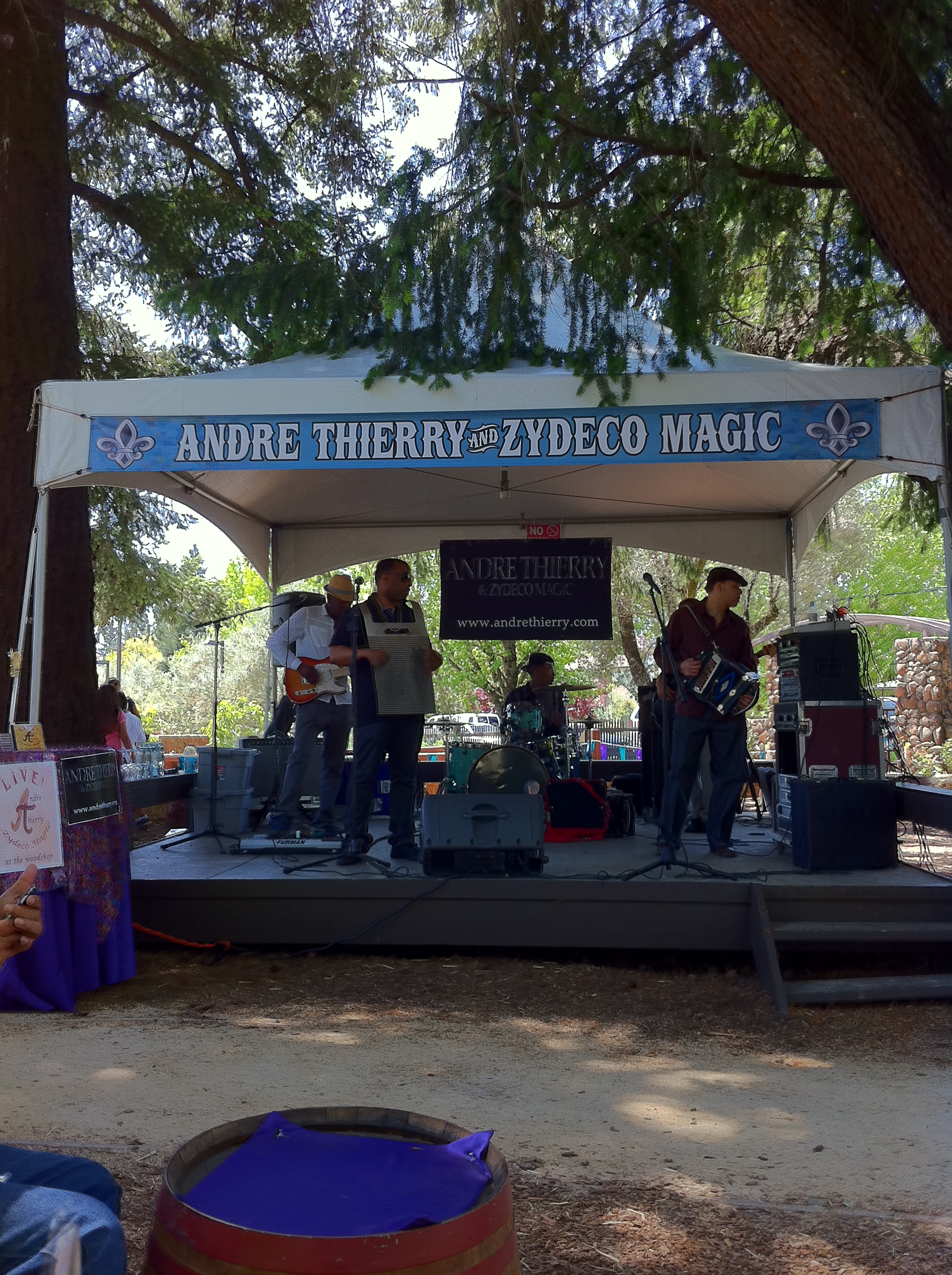 "Put your money where you mouth is";  We purchased wines from Quivira, Frick and Bella
"See you again next year";  Seghesio, Quivira, Frick, Mauritson, and Ridge
"Best Wine and Food Pairings"; Frick, Mauritson, Seghesio, and Quivira
"Most unusual wine"; Was a good 20 year old Cab  from Michel-Schlumberger – still a bit tannic after all these years!
We had a great time and will be back next year, as they say in the South, "Good Lord willing and the creek don't rise"  😉
In Vino Veritas!