This week's T.G.I.F. Champagne and the like is the 2006 Korbel Blanc de Noirs, Reserve.  It's an interesting blend of Pinot Noir, which is typical in Champagne, and Sangiovese, which is not.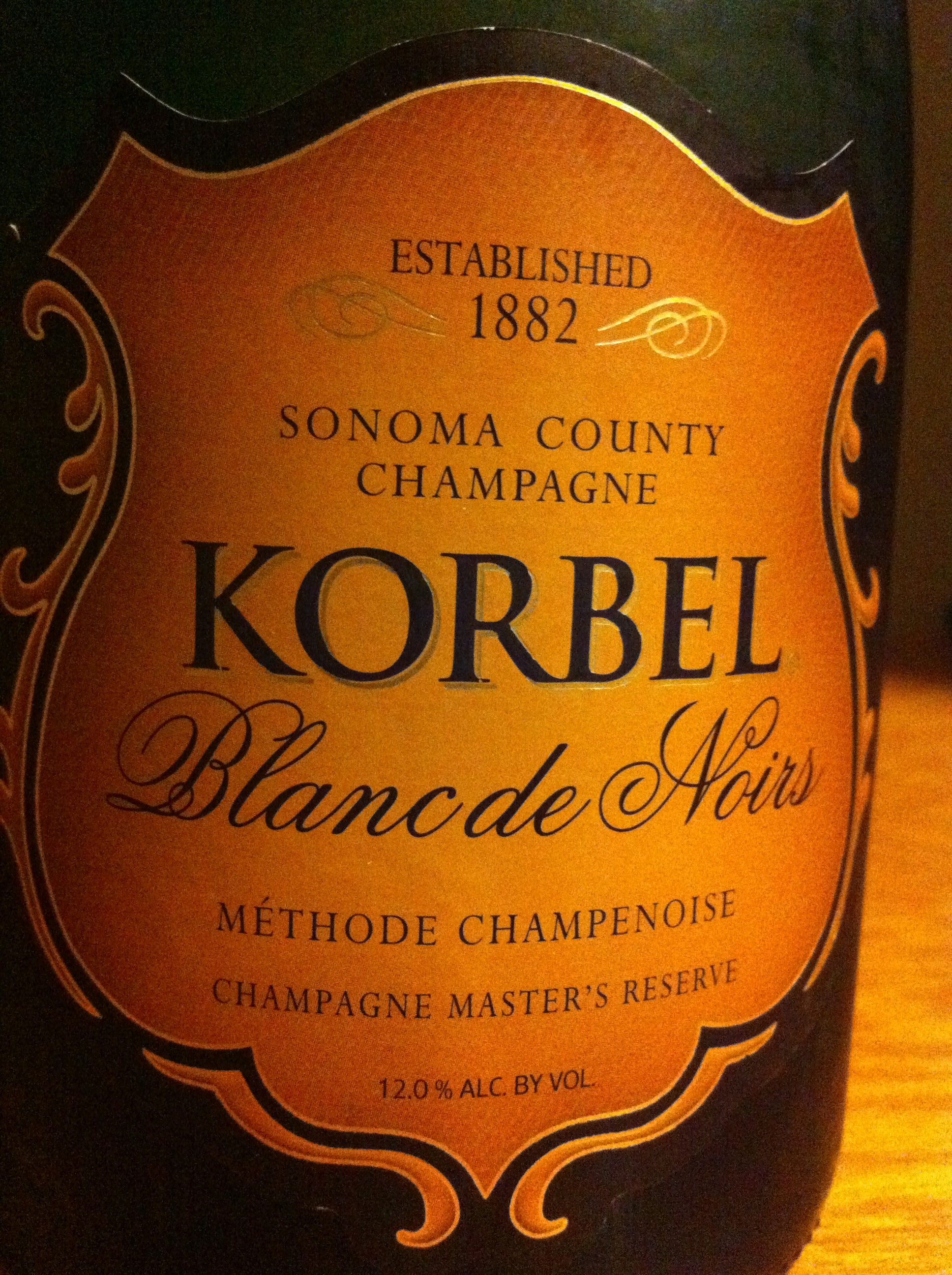 2006 Korbel Blanc de Noirs, Reserve
Appellation: Sonoma County (68% Sangiovese-Dry Creek, 32% Pinot Noir- Russian River Valley)
Dosage .75%
$25, 12% abv
Production method: Méthode Champenoise; Aged 24 months in Stainless Steel
My tasting notes follow:
Appearance: Light golden yellow color with persistent intermittent bead of tiny bubbles.
Aromas: Citrus, and dried bread notes.
Body: Dry with a good balance of fruit, bracing acidity, and somewhat creamy mousse  that dissipated a bit too quickly.
Taste: Raspberry, red apples, with a touch of spice from the Sangiovese, and hint of citrus.
Finish: Medium
Pair with: The beauty of sparkling wines is their versatility with food.  It was Friday night, and after a long week, it was left-0vers for dinner. We enjoyed this with both White Chicken Chili, and Panko-Crusted Cod.  It would also play well with shellfish (A crab or shrimp salad comes to mind), sushi, sashimi, or fruit/dried fruit salad such as an Apple & Cranberry Salad.
This was a very pleasant bubbly. I  enjoyed the Sangiovese component.  It's my first experience with a non-Rosé sparkling wine made entirely from red grapes.  However, I didn't think it was a good value at $25.
In Vino Veritas
Related Articles