Last year was the first time we celebrated Open That Bottle Night ("OTBN").  OTBN 2011 is February 26th.  If you're not familiar with OTBN here's the 411 according to the OTBN website (check it out for OTBN stories, party ideas )…
"Every year since 2000, on a special Saturday night in February, friends, couples and groups around the world get together to enjoy particular bottles of wine, champagne and spirits. The bottle that you enjoy, traditionally, is one that you have been saving for some special event that, so far, has never quite happened. Open That Bottle Night (OTBN) is the event you have been waiting for…the time when you are entitled to uncork that cherished bottle and enjoy the contents. It doesn't matter if the wine is expensive or low cost, white or red, or even if it is still good. What matters are the memories."
Last year we had friends by and opened a bottle of 2005 Rosenblum Cellars Reserve Kick Ranch Syrah (click here for my review), which we paired with Sunday Italian Gravy.  It was evening of wonderful communion and wine, with a very harmonious food pairing.  Just what OTBN is all about.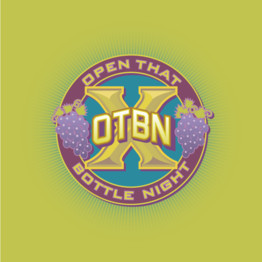 Picking the wine last year was simple.  I just reviewed the wines in my CellarTracker database via Cor.kz on my iPhone and selected the wine with the combination of the highest average score, and a minimum of 10 ratings (How else would a CPA – my day job – decide? 😉 ) It took all of 5 minutes.
Since it worked last year, I figured I'd used the same methodology this year. The wine with the highest average score and at least 10 reviews is a 2007 Caymus Cab.  While I think it's OTBN-worthy, I don't think it has hit its sweet spot yet.  The next four that meet the "Choose your OTBN wine by the numbers" criteria include two whites (I don't think so!), a 2004 Pio Cesare Barolo, and a 2008 Loring Clos Pepe Pinot that would likely benefit from a bit more cellar time. It's seems my beloved "by the numbers" approach has let me down –  *in my best Jack Bauer voice* Damnit!
How about sentimental value?- I'm drawing a blank there.  What about a special region? – Nope. So far, I prefer California, Rhône, Italian, Spanish, and South American wines. But, I don't possess any wines I consider "special" from either Rhône, Spain, or South America (Note to self – work on that!) and the one Italian wine that clears the "special" hurdle isn't yet ready. Well, at least I've narrowed it down to a California wine!
Hmmm…what about deciding on the entree, then letting that dictate the wine?  Whoa – that's akin to blasphemy for a Wino! I'm a Wino first, and Foodie second.  Hell, I even prefer the term Wine and food pairing to food and Wine pairing!
So where does that leave me?  All kidding aside, I'll probably go with a Pinot; now if I can only decide which one!  Well as problems go…this a good one to have!
If you're interested in participating in OTBN in a  social way, of course there's Facebook, where you can post comment, photos, or videos, and Twitter (use hashtag "#OTBN).
Remember "Life's too short to drink bad wine".  So stop saving it, and Open That Bottle!
Cheers!
Related Articles