Ah yes, the first day of Spring, and for me, the unofficial opening of Rosé season!  Wineries are starting, or will soon release their 2010 Rosés, and I'm looking forward to that.  In the meantime, the 2009's should still be drinking well, and such is the case for this $7 beauty with off the chart QPR – the 2009 Rol Valentin Rosé!
It's a shame, really, that Rosés are primary thought of as Spring/Summer wines because they play so well with a variety of foods.  I drink them year-round.  Hope springs eternal that that perception of Rosé will change for many others as it has for me.
C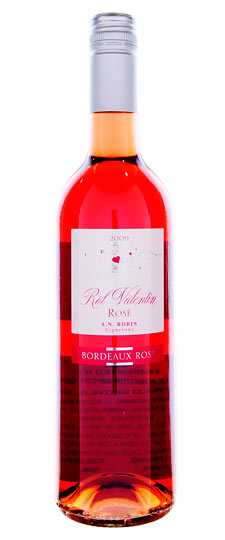 hâteau Rol Valentin is located in the St. Emilion region of Bordeaux, and is one of the new breed of  garagiste wines in the region.  The estate is planted to 85% Merlot, 8% Cabernet Franc, and 7% Cabernet Sauvignon, with the vines averaging over 35 years old.  This one would be excellent with as an aperitif, and also with grilled chicken, or lamb salad.
Click here for my review.
Click here to buy.
Related Articles